Entrepreneur Guidance
Opening a Mechanical Contractors Business
Thinking about opening a mechanical contractors business? We cover everything you should know about starting and running a mechanical contractors business.
Thinking about opening a mechanical contractors business? We tell you what you need to know to get started.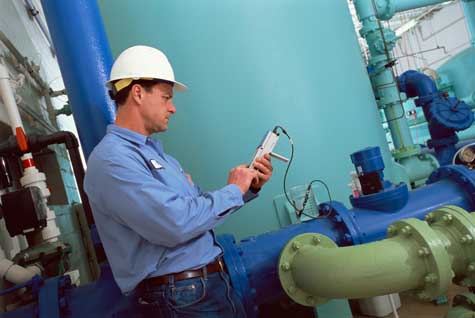 Differentiation in Mechanical Contracting
On the surface, mechanical contractors appear to do many of the same things as other types of residential and commercial contractors. Plumbing, HVAC, electrical – it all falls under the daily activities of a typical mechanical contractor.
That makes differentiation a key concern for aspiring mechanical contractor entrepreneurs. To effectively differentiate your business from other contractors, you'll need to emphasize the characteristics that make your company unique.
Specifically, you'll need to focus on the fact that mechanical contractors are primarily construction contractors responsible for the installation of multiple mechanical systems in home, institutional and commercial construction projects. Although your company's competencies include plumbing, electrical, etc., your main skill set is in professional systems installation – not simple household repair and service.
Getting Started as a Mechanical Contractor Entrepreneur
Mechanical contractor entrepreneurs typically have employee-level experience in mechanical contracting, or at least in one or more of the disciplines in the field. Training school education, a bachelor's degree in construction engineering and state licensing may also be necessary.
Additionally, the transition from a mechanical contractor to a mechanical contracting business owner will require no small amount of business leadership skills. Don't automatically assume that your expertise in mechanical engineering will carry your business. Instead, you'll need to proactively nurture your entrepreneurial skill set through training, self-education and possible the recruitment of an industry mentor.
Launch Requirements for a Mechanical Contractor Firm
The mechanical contracting industry can be an unforgiving business environment for entrepreneurs who launch before they are adequately prepared to deal with the realities of the marketplace. Right away, you'll want to make sure your business is adequately funded; cutting corners on capitalization will severely handicap your mechanical contracting company's ability to achieve a stable launch.
Other essential launch requirements include proper staffing, office support, sales & marketing mechanisms, insurance coverage and management assets. If you feel that your business is weak in any of these areas, it's usually better to delay your launch than it is to launch your startup prematurely.
Writing a Business Plan for a Mechanical Contractors Business
A carefully crafted business is your mechanical contractors business's most important asset. With the right ingredients, your mechanical contractors company's business plan will serve as a blueprint for success.
Although many entrepreneurs write their own business plans, others outsource business plan creation to a professional business plan writer.
The right business plan writer can give your mechanical contractors business a competitive edge over other startups in your industry. However, outsourcing doesn't completely eliminate your responsibilities in the writing process.
So even though a business plan writer might be the right move for your mechanical contractors business, you can't completely outsource business planning. Instead, you'll need to remain proactively involved throughout the writing process.
Review Competitors
Prior to launching a mechanical contractors business within your community, it's a good idea to find out what the competition looks like. Try our link below to generate a list of competitors in your area. After clicking on the link, type in your city, state and zip code to get a list of mechanical contractors businesses near you.
Is the established competition doing a good job? It's important to understand their strengths and weaknesses and think through how you'll stake up against those established businesses.
Learn from Others Who Are Already In This Space
After you've evaluated your local competitors, be sure to learn as much as you can from somebody who is already in the business. It's very unlikely that the local competition will talk to you. It'd be crazy for them to teach you the business.
However, an entrepreneur who owns a mechanical contractors business in a location that is not competitive to you may be more than happy to give you a few tips, as long as they don't view you as a competitive threat. Many business owners are happy to give advice to new entrepreneurs In my experience, you may have to call ten business owners in order to find one who is willing to share his wisdom with you.
How would you find a mechanical contractors business founder on the other side of the country to talk to?
Here's how we would do it. Try the useful link below and key in a random city/state or zipcode.
Should You Buy or Start a Mechanical Contractors Business?
Tough decisions are what business ownership is all about. And one of the first decisions you'll have to make is whether to start a business from scratch or buy an existing mechanical contractors business.
In general, purchased mechanical contractors businesses fare better than startups, at least during the initial few years. From a financial perspective, you'll receive more income sooner in a business purchase than you will in a startup.
Entrepreneurs who are committed to a highly unique value proposition may need to pursue a startup approach. However, in today's business-for-sale marketplace, there is an abundance of mechanical contractors businesses worth considering.
Consider Buying a Franchise
You should know that your odds of growing your business are greatly increased when you choose to franchise and leverage their successful brand and track record.
If your goal is to start a mechanical contractors business, a smart move is to determine whether buying a franchise could alleviate your startup process.
The link below gives you access to our franchise directory so you can see if there's a franchise opportunity for you. You might even find something that points you in a completely different direction.
More Advice for Startups
These additional resources regarding starting a business may be of interest to you.
Have Friends Who Might Like This Article?

Share this on Twitter
Let them know on LinkedIn
Ready to Learn More? We Think You Might Like These Articles:
---
Additional Resources for Entrepreneurs