Business Startup Ideas
Opening a Roadside Assistance Business
These tips are written for entrepreneurial folks who hope to start a roadside assistance business. Read this before you start!
Thinking about opening a roadside assistance business? We tell you what you need to know to get started.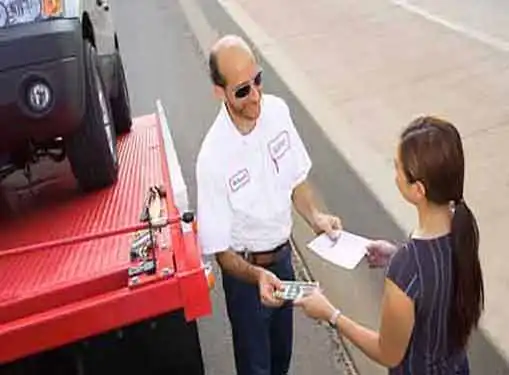 Roadside assistance can be an expansion opportunity for existing businesses or a pure-play startup concept for new entrepreneurs.
Getting Started in Roadside Assistance
Roadside assistance has always been part of America's love affair with the automobile. But in recent years, roadside assistance has become a value added component for auto manufacturers, insurance agencies and other interests, dramatically increasing opportunities for startup entrepreneurs.
A large percentage of roadside assistance startups already operate as either a mobile mechanic or service garage. For these businesses, roadside assistance represents an expansion opportunity and an additional revenue stream.
Other entrepreneurs launch a roadside assistance business from scratch. The startup requirements are essentially the same -- but if you're starting you're starting a roadside assistance business as a standalone operation, you'll need additional startup capital for tools, equipment, tow trucks and other required assets.
How to Market a New Roadside Assistance Business
It's possible to market a roadside assistance service directly to consumers. But a more common approach is to market your startup to established roadside assistance programs like AAA, insurance companies and local auto dealers.
Each organization has a different process for becoming an approved roadside assistance provider -- but count on the fact that you'll need to prove that your startup is capable of providing first-rate roadside assistance to travelers in your desired territory.
For more information about approval processes, we recommend directly contacting each organization to request approval guidelines.
Tips for Generating a Top Quality Roadside Assistance Company Business Plan
A good business plan is the foundation of your entrepreneurial journey. Despite the diversity that exists in business plan writing, there are several essential elements that good business plans simply must include.
Business plan software eliminates the guesswork, insulating your roadside assistance business from the possibility of critical omissions. Robust software solutions incorporate best practices while streamlining the writing process, ensuring that your business plan reflects your company's commitment to quality.
Our list of business plan software packages offers a comprehensive guide to the best solutions on the market.
Don't Overlook the Competition
Well in advance of opening a roadside assistance business within your community, it's a good idea to determine how you will fit in the competitive landscape. Try our link below to generate a list of competitors in your city. Complete the form by entering your city, state and zip code to get a list of roadside assistance businesses that are close by.
Gain a knowledge of how existing firms have positioned themselves in the marketplace, and then design your business in a way that sets you apart from the others.
Getting Advice from Experienced Entrepreneurs
If you are seriously contemplating launching a roadside assistance business, you really ought to learn as much as you can from somebody who is already in the business. It's very unlikely that the local competition will talk to you. What's in it for them?
However, a fellow entrepreneur who has started a roadside assistance business in another town may be more than happy to give you a few tips, once they realize that you are not going to directly compete with them in their community. In that case, the business owner may be more than happy to discuss the industry with you. It can take a while to find an entrepreneur who is willing to talk, but it's well worth the effort.
The key question new becomes: how to find somebody who runs a roadside assistance business who is willing to advise you because you live in different cities?
It's easy. Here's a link you can use to find a mentor outside of your area.
Why Buy a Roadside Assistance Business?
More than a few experts advise prospective roadside assistance business startup entrepreneurs to pursue an acquisition strategy. Yet many new entrepreneurs find it hard to resist the allure of a roadside assistance business startup.
The availability of acquisition capital should be a major factor in your decision. Although there are exceptions, lenders take a much more favorable view of a business acquisition than they do an unproven, roadside assistance business startup.
Buying a business to get acquisition capital is a legitimate ownership strategy for roadside assistance business entrepreneurs.
Don't Forget About Franchising As an Option
Your chances for being a successful business owner increase when you opt to franchise rather than going it alone.
If you are thinking about opening a roadside assistance business, you should determine whether there are good franchise opportunities available that might simplify your entering the business.
The link below gives you access to our franchise directory so you can see if there's a franchise opportunity for you. You might even find something that points you in a completely different direction.
Related Articles on Starting a Company
These additional resources regarding starting a business may be of interest to you.
Consideration Before Buying a Franchise
Share this article
---
Additional Resources for Entrepreneurs