Entrepreneur Ideas
Opening a Sewer & Drain Cleaning Contractors Business
Opening a sewer and drain cleaning contractors business is a rewarding experience as long as you separate yourself from the competition. We provide nuts-and-bolts information that demystifies what it takes to be successful.
Thinking about opening a sewer and drain cleaning contractors business? We tell you what you need to know to get started.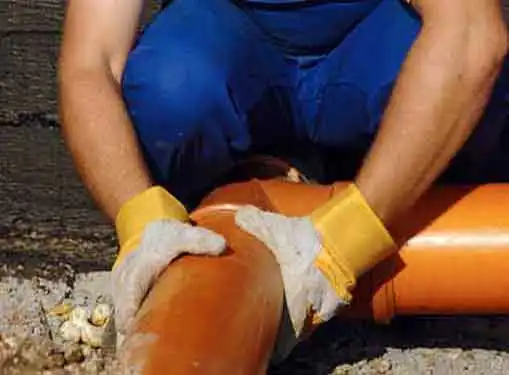 Sewer & Drain Cleaning Business Requirements
Fortunately for you, no one likes to clean sewers and drains. Sewer and drain cleaning contractors fill a critical need in the marketplace by handling backed up sinks, toilets, and other undesirable plumbing issues. But there are several requirements that need to be met before you're ready to start recruiting customers for your new business venture.
For starters, you need to realize that sewer and drain cleaning isn't appropriate for everyone. Although you don't have to be a trained plumber, you do need a certain amount of professional experience in sewer and drain maintenance. If you don't have it, consider working alongside a licensed sewer and drain cleaner before you launch your company.
Sewer and drain cleaners are usually licensed, insured, and bonded. Contractor licensing can be obtained through town or municipal government agencies, but you will need to contact your insurance provider to make sure you have adequate bonding and insurance coverage.
You will also need to invest in the equipment you'll need to conduct business at a professional level. At a minimum, set aside enough capital to purchase augers, cables, a high-powered jet, a camera system, a drain cleaning machine, and safety equipment.
During the course of operations, it's critical to maintain a constant awareness of the scope of your skills and services. Remember, you're not a professional plumber! If you get in over your head, don't hesitate to contact a licensed plumber, preferably one with whom you have already established a working relationship. Even though the plumber will play a different role, your client will still hold you responsible for the referral.
Successful drain cleaners recognize that their job is not a typical nine-to-five vocation. When a situation arises, customers expect a quick response. That means you will need to designate workers for 24-hour, emergency service availability.
How to Write a Simple Sewer & Drain Cleaning Contractors Company Business Plan
Haven't created a business plan for your sewer and drain cleaning contractors business yet? You could be in big trouble.
In many cases, the best approach is to keep your business plan simple. Ultimately, your business plan is intended to be a resource for you, the business owner.
If your time is limiting, outline the essentials of your sewer and drain cleaning contractors company's business plan now and make a commitment to come back to it later.
Evaluate the Competition
Before you open a sewer and drain cleaning contractors business in your area, it's a good idea to determine what the competition looks like. Try our link below to generate a list of competitors near you. Just enter your city, state and zip code to get a list of sewer and drain cleaning contractors businesses in your community.
Is the established competition doing a good job? It's important to understand their strengths and weaknesses and think through how you'll stake up against those established businesses.
Learn from Others Who Are Already In This Space
After you've evaluated your local competitors, you really ought to learn from folks who are already in business. Local competitors are not going to give you the time of day, mind you. What's in it for them?
However, an entrepreneur who owns a sewer and drain cleaning contractors business in a different city may be willing to share their entrepreneurial wisdom with you, provided that you won't be directly competing with them. Many business owners are happy to give advice to new entrepreneurs In my experience, you may have to call ten business owners in order to find one who is willing to share his wisdom with you.
Where does one find a sewer and drain cleaning contractors business entrepreneur outside of your area who is willing to talk?
Simple. Let your fingers do the walking by using the link below.
Why You Should Buy (Instead of Start) a Sewer & Drain Cleaning Contractors Business
Spurred on by dreams of a future big money buyout and an undeniable entrepreneurial impulse, many would-be sewer and drain cleaning contractors business owners are driven to pursue startup strategies.
Yet a healthier and safer strategy may be to purchase an existing sewer and drain cleaning contractors business.
Existing sewer and drain cleaning contractors businesses are proven operations with dependable revenue streams. When you buy, you also gain the ability to sidestep all of the trial-and-error that comes standard with any sewer and drain cleaning contractors business startup.
Is Franchising the Right Option?
You should know that your odds of growing your business greatly improve if you buy a franchise rather than going it alone.
Before starting a sewer and drain cleaning contractors business, a smart move is to determine whether franchising might be the right move for you.
The link below gives you access to our franchise directory so you can see if there's a franchise opportunity for you. You might even find something that points you in a completely different direction.
Other Useful Articles for Startup Entrepreneurs
These additional resources regarding starting a business may be of interest to you.
Characteristics of Successful Entrepreneurs
Share this article
---
Additional Resources for Entrepreneurs