Start a Business
Opening a Wastewater Control Equipment Business
Launching a wastewater control equipment business is a rewarding experience if you do it right. We provide a friendly, comprehensive guide to give you a jump-start on planning for your business.
Wondering how to start a wastewater control equipment business? We take you step-by-step from start to success.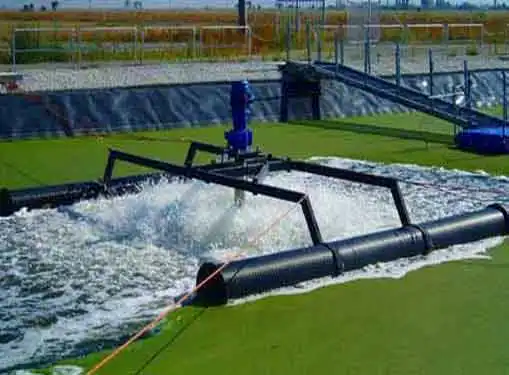 How to Create Effective Wastewater Control Equipment Company Business Plans
A great business plan will lay a strong foundation for growth in your startup wastewater control equipment business.
Business plans address a wide range of issues, including startup financials. The financial chapter of your business plan is one of the first places investors and lenders look, so it needs to contain forecasts and budgets that are rooted in business realities rather than your personal best case scenario.
Subsequently, a thorough understanding of business plan financial basics is a prerequisite to effective business plan writing for wastewater control equipment businesses.
Assess Competitors
Well in advance of opening a wastewater control equipment business within your community, it's a smart move to find out what the competition looks like. We've provided the link below to help you generate a list of competitors near you. After following the link, enter your city, state and zip code to get a list of wastewater control equipment businesses in your area.
How tough is the competition in the market you are considering? If the competition is too tough, you may need to think about starting the business in a different area or even start a completely different business instead.
Studying the Market
Once you've finished assessing the competion, the next step is to learn as much as you can from somebody who is already in the business. It's very unlikely that the local competition will talk to you. It'd be crazy for them to teach you the business.
But, a person who owns a wastewater control equipment business in a location that is not competitive to you may be willing to share their entrepreneurial wisdom with you, given that you don't compete with them in their area. In that case, the business owner may be more than happy to discuss the industry with you. Our estimate is that you may have to contact many business owners to find one who is willing to share his wisdom with you.
How does one go about finding a wastewater control equipment business manager on the other side of the country to talk to?
Simple. Let your fingers do the walking by using the link below.
Financial Benefits of Buying a Wastewater Control Equipment Business
Startup wastewater control equipment businesses carry a host of financial risks and concerns. Without an operational history, it's hard to predict how your startup will actually perform in the marketplace.
One of the ways to mitigate the financial risk of a startup is to modify your approach to tap into the financial benefits of buying an existing wastewater control equipment business. Established wastewater control equipment businesses have reliable revenue streams and loyal customer bases – both of which will shape your company's financial landscape.
Based on the acquisition target's financial records, you should be able to piece together a realistic forecast of your new company's financial picture for the first year and beyond. If you need assistance, we suggest talking to an accountant or professional business planning consultant.
Consider Franchising
The chances of growing your business increase if you buy a franchise instead of doing it all on your own.
Prior to making the decision to open a wastewater control equipment business, it's worthwhile to check out whether buying a franchise could make sense for you.
The link below gives you access to our franchise directory so you can see if there's a franchise opportunity for you. You might even find something that points you in a completely different direction.
Other Useful Articles for Startup Entrepreneurs
These additional resources regarding starting a business may be of interest to you.
Share this article
---
Additional Resources for Entrepreneurs