Starting a Business
Opening an Auto Recycling & Dismantling Business
This advice is ideal for those of you who want to open an auto recycling and dismantling business. Read these tips before you start!
Thinking about opening an auto recycling and dismantling business? We tell you what you need to know to get started.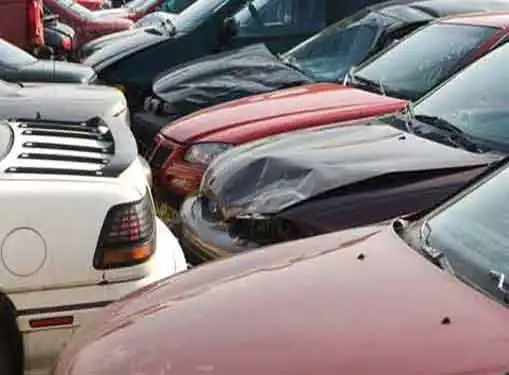 Growth Opportunities in the Auto Recycling & Dismantling Business
Any experienced entrepreneur will tell you that timing is everything when it comes to starting a business. In the auto recycling and dismantling business, now is a great time for emerging entrepreneurs to pull the trigger on their startup plans, largely due to two trends that are working in the industry's favor: (1) Demand for less expensive auto parts, and (2) Environmentally friendly auto disposal requirements.
Auto recyclers receive unserviceable vehicles, safely break them down and resell the parts on the secondary market. On an industry level, recyclers minimize the potential for harmful materials to leech into the environment and reduce the amount of raw materials that are required to supply parts to American motorists. Consumers achieve cost savings and the satisfaction of participating in an eco-friendly industry, both of which are priorities for today's auto parts buyers.
Taking an Auto Recycling Startup National
Many local communities simply aren't large enough to sustain a profitable auto recycling and dismantling business. To expand the size of your startup, you'll need to consider whether it's worthwhile to take your business national from day one.
But going national doesn't necessarily mean opening coast-to-coast locations. The easiest way to give your startup a national footprint is to invest in an SEO rich business website that generates decent search traffic and gives national buyers a resource for locating inexpensive and/or hard to find parts.
Customer Service Tips for Auto Recyclers
Industry leading auto recyclers are professionals in every sense of the word. In addition to actively participating in trade organizations like the Auto Recyclers Association, best of breed recyclers emphasize customer service as a core business function.
Excellent customer service begins at the top. By modeling and demanding a clearly defined customer service strategy in your business, you create a standard of service within your organization and set a high bar for your team.
Business Plans 101 for Auto Recycling & Dismantling Business Startups
Startup entrepreneurs slave over the creation of their business plans, investing countless hours in the details of their startup strategy. But your business plan won't be finished until you've included material about your industry.
Industry analyses are standard chapters in auto recycling and dismantling company business plans and are often required by lenders or investors. Industry analyses are critical for contextualizing your startup within an industry setting.
Although you'll need to provide the right information, you'll also need to be careful to avoid common industry analysis mistakes because the wrong tone and content here could negate all of the hard work you've invested in the rest of your business plan.
Don't Overlook Competitors
Long before you open an auto recycling and dismantling business within your community, it's a smart move to see how you will fit in the competitive landscape. We've provided the link below to help you find competitors in your area. After clicking on the link, type in your city, state and zip code to get a list of auto recycling and dismantling businesses near you.
Is the established competition doing a good job? It's important to understand their strengths and weaknesses and think through how you'll stake up against those established businesses.
Learn from Others Who Are Already In This Space
Once you've finished assessing the competion, it's essential that you speak with somebody who is already in the business. It's very unlikely that the local competition will talk to you. What's in it for them?
But, a person who owns an auto recycling and dismantling business outside of your community can be a great learning resource for you, as long as they don't view you as a competitive threat. In that case, the business owner may be more than happy to discuss the industry with you. It can take a while to find an entrepreneur who is willing to talk, but it's well worth the effort.
Where does one find an owner of an auto recycling and dismantling business who is willing to advise you because you live in different cities?
It's not that hard. Just use the handy link below and enter in a random city/state or zipcode.
Entrepreneurial Alternatives for Auto Recycling & Dismantling Businesses
Some entrepreneurs buy existing auto recycling and dismantling businesses, while others plunge headfirst into an auto recycling and dismantling business startup. There are a lot of benefits of buying an auto recycling and dismantling business.
If you're on the fence consider this: There has never been a better time to acquire an auto recycling and dismantling business. The down economy has resulted in a glut of available businesses, many of which can be acquired for bargain prices.
Consider Franchising
As an entrepreneur, your chances achieving your top business goals increase when you choose to franchise and leverage their successful brand and track record.
If you planning on starting an auto recycling and dismantling business, a smart move is to assess whether buying a franchise could simplify your entering the business.
The link below gives you access to our franchise directory so you can see if there's a franchise opportunity for you. You might even find something that points you in a completely different direction.
More Startup Articles
These additional resources regarding starting a business may be of interest to you.
Share this article
---
Additional Resources for Entrepreneurs