Startup Advice
Opening an Ear & Body Piercing Business
Starting an ear and body piercing business is an excellent entrepreneurial opportunity as long as you separate yourself from the competition. We offer tips and advice that demystifies what it takes to be successful.
Wondering how to start an ear and body piercing business? We take you step-by-step from start to success.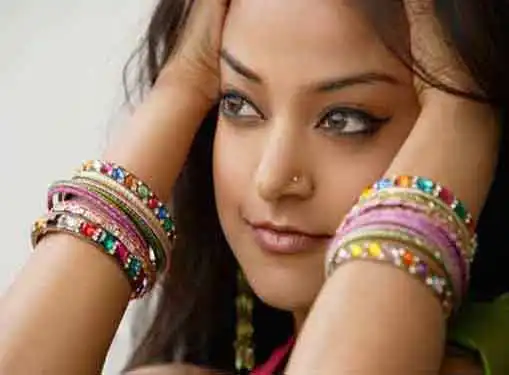 The Market for Body Piercing and Ear Piercing
Body piercing is a big business. Some call it body art, some call it body modification. Whatever you call it, one thing is clear. The piercing industry is growing fast and it's a ripe opportunity for entrepreneurs.
Ear piercing is at the core of the piercing industry. Most young teenage girls have a strong desire to get their ears pierced. But the rest of the body is now fair game for piercing, and we're talking tongues, eyebrows, nostrils, belly-buttons, lips and even a few places where the sun don't shine, as they say.
To get started as a body piercer, you definitely need to do your homework. There are many safety, regulatory, liability and aftercare concerns that you must address to be successful. For example, did you know that piercing has been linked to the infectious liver disease called viral hepatitis? Taking the correct safety precautions ensures that you'll keep your customers healthy, but you need to fully understand what's required before you set up shop as a body piercing business.
If there are no piercing businesses in your area, you're in luck. That gives you a big advantage in getting started. But if you do have competion, you'll need to figure out a way to build your customer base by differentiating yourself from others in some way.
How to Create Effective Ear & Body Piercing Company Business Plans
In a startup ear and body piercing business, there is no substitute for a high quality business plan. The effort you invest in the creation of your plan now will pay off later in lender responsiveness, investor attention and strategic confidence.
Business plans address a wide range of issues, including startup financials. Since investors and lenders rely heavily on your business plan's financial forecasts, fudged numbers and vague forecasting are a sure way to sabotage your funding efforts.
Subsequently, a thorough understanding of business plan financial basics is a prerequisite to effective business plan writing for ear and body piercing businesses.
Assess the Competition
Prior to launching an ear and body piercing business in your town, it's worthwhile to determine how strong the competition is. Try our link below to get a list of local competitors near you. Simply enter your city, state and zip code to get a list of ear and body piercing businesses in your town.
If there's too much competition, it may be wise to consider starting the business in a less competitive marketplace.
Finding a Non-Competitive Business Mentor
If you are seriously contemplating launching an ear and body piercing business, it's essential that you talk to somebody who is already in the business. If you think your local competitors will give you advice, you're being overoptimistic. What's in it for them?
However, an entrepreneur who owns an ear and body piercing business in a different city may be more than happy to give you a few tips, provided that you won't be directly competing with them. In that case, the business owner may be more than happy to discuss the industry with you. It can take a while to find an entrepreneur who is willing to talk, but it's well worth the effort.
How does one go about finding somebody who runs an ear and body piercing business in a different locale who can assist you?
No problem! Just use the link below and try a random city/state or zipcode. Then start dialing for advice until you are successful.
Ear & Body Piercing Business Acquisitions: Financial Considerations
Worried about the financial aspects of starting an ear and body piercing business? Most startup ear and body piercing business owners are.
Financial risk management requires you to at least consider the possibility of setting your startup plans aside to explore acquisition opportunities. Many entrepreneurs buy an existing business for the sole purpose of tapping into the financial benefits of an established customer base.
An acquired business also has documented assets and earnings - a big advantage with lenders and investors.
Franchising May Be a Better Way to Go
Your odds of becoming a successful entrepreneur are greatly increased when you opt to franchise rather than going it alone.
If your goal is to start an ear and body piercing business, you ought to investigate whether purchasing a franchise might make your life much easier.
The link below gives you access to our franchise directory so you can see if there's a franchise opportunity for you. You might even find something that points you in a completely different direction.
Industry Associations
Are there industry associations for ear piercing businesses and body piercing businesses? You bet, and they provide tons of valuable information for entrepreneurs who are just getting started.
We recommend:
Related Articles on Starting a Company
These additional resources regarding starting a business may be of interest to you.
Recurring Revenue Business Models
Buying vs. Starting a Business
Share this article
---
Additional Resources for Entrepreneurs