Startup How to Guides
Opening an Occupational Therapy & Rehabilitation Business
Starting an occupational therapy and rehabilitation practice is a rewarding experience if you have the creativity and tenacity necessary to be a successful entrepreneur. We provide a friendly, comprehensive guide on the essential elements for business success.
Wondering how to start an occupational therapy and rehabilitation practice? We take you step-by-step from start to success.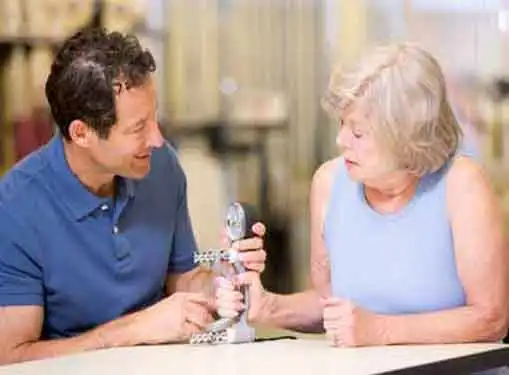 Becoming an Occupational Therapy & Rehabilitation Entrepreneur
The rising demand for quality healthcare and rehabilitation services makes an occupational therapy business an attractive startup prospect for many entrepreneurs. But before you can set your plans in motion, it will be helpful to identify your own, unique entrepreneurial profile in the industry.
Occupational therapy rehab centers help individuals regain physical strength and basic skills following an accident, illness or injury. While some startup entrepreneurs have a strong background in occupational therapy, others have a background based primarily in the business community.
The difference between these two types of entrepreneurs is significant because your hiring will need to compensate for your area of weakness. By identifying your entrepreneurial profile early in the process, you gain the ability to leverage your personal strengths and recruit personnel to fill gaps in your organization.
Client Service Concerns for New Therapeutic Rehabilitation Providers
Occupational therapy is a patient-centered process that recognizes is tailored to each client's unique needs and requirements. In business jargon, your rehabilitation startup will need to become adept at providing personalized customer service for every person that walks through your door.
Over the years, the business community has learned the importance of setting proper client expectations at the beginning of the engagement. In an occupational therapy rehab center, this means involving your patients in the development of their rehabilitation program and creating realistic expectations about the results they can expect to receive from therapy.
Tips for Sustaining a Profitable Occupational Therapy Center
Like many healthcare disciplines, occupational therapy is constantly changing to accommodate to new medical learnings, technological advances and new regulatory requirements. To maintain the financial health and vibrancy of your startup, you'll need to be disciplined about staying current on industry developments.
Industry networking and participation in organizations like the American Occupational Therapy Association (AOTA) are the best venues for educating yourself and your team about industry developments. They also present opportunities to grow your business by establishing your center as a player on the industry's cutting edge.
Creating a Business Plan for an Occupational Therapy & Rehabilitation Practice
One of the worst mistakes you can make as a small business owner is to launch your company without having written a business plan.
The key benefit of writing a business plan is that it defines the game plan. If you don't have a business plan, your leadership will be handicapped, choosing short-term opportunities at the expense of long-term benefits.
Start by defining your business mission. The process of writing a mission statement doesn't have to be complicated. With a carefully crafted mission statement in place, the other piece of the business plan puzzle will begin to fall in place.
Take a Look at the Competition
Long before you open an occupational therapy and rehabilitation practice in your area, it's essential to determine what the competition looks like. Try our link below to get a list of local competitors in your city. After clicking on the link, type in your city, state and zip code to get a list of occupational therapy and rehabilitation practices near you.
Prior to opening your doors for business, be sure you fully understand the competitive landscape and where your new business will fit in.
Turning Competitors Into Collaborators
If you want to open an occupational therapy and rehabilitation practice the next step is to speak with somebody who is already in the business. It's very unlikely that the local competition will talk to you. What's in it for them?
On the other hand, an individual who has an occupational therapy and rehabilitation practice on the other side of the country may be more than happy to give you a few tips, provided that you won't be directly competing with them. In that case, the business owner may be more than happy to discuss the industry with you. It can take a while to find an entrepreneur who is willing to talk, but it's well worth the effort.
What's the best way to find an entrepreneur who is running an occupational therapy and rehabilitation practice in another community?
Here's one way to do it. Just use our link below, find somebody and call them.
Benefits of Buying an Occupational Therapy & Rehabilitation Practice
Every entrepreneur dreams about building a highly successful company from the ground up. But the harsh reality is that startup occupational therapy and rehabilitation practices experience a high failure rate compared to entrepreneurs who buy existing occupational therapy and rehabilitation practices.
There are a lot of factors that need to be considered in buying vs. starting a business. Although startup owners may have greater control over the shape and scope of their companies, they lack the advantage of a proven business model. Along the same lines, it can take years for a startup company to achieve brand recognition while an existing business may already be a trusted name in your target market.
Consider Buying a Franchise
As an entrepreneur, your chances doing well with your venture are greatly increased if you purchase a franchise and leverage their successful brand and track record.
If you are thinking about opening an occupational therapy and rehabilitation practice, a smart move is to determine whether buying a franchise could be the right move for you.
The link below gives you access to our franchise directory so you can see if there's a franchise opportunity for you. You might even find something that points you in a completely different direction.
Other Useful Articles for Startup Entrepreneurs
These additional resources regarding starting a business may be of interest to you.
Characteristics of Successful Entrepreneurs
Share this article
---
Additional Resources for Entrepreneurs