Startup How to Guides
Opening an Office Furniture Business
These tips are written for entrepreneurial folks who want to open an office furniture business. Read this advice before you begin your venture.
Wondering how to start an office furniture business? We take you step-by-step from start to success.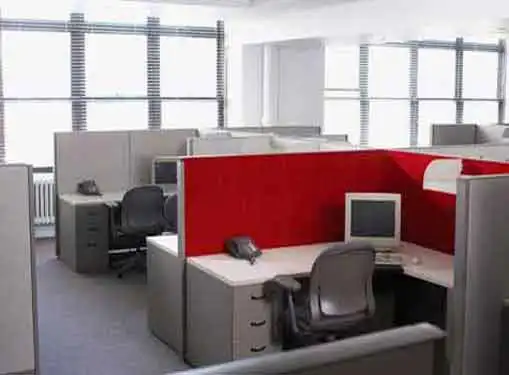 Business Plans 101 for Office Furniture Business Startups
Startup entrepreneurs slave over the creation of their business plans, investing countless hours in the details of their startup strategy. But have you included any material about your industry?
Industry analyses are standard chapters in office furniture company business plans and are often required by lenders or investors. In this section, your readers will gain a clearer understanding of your business stacks up against the rest of the industry.
To succeed, you'll need to be careful to avoid common industry analysis mistakes and to accurately represent your startup in an industry context.
Investigate Competitors
Long before you open an office furniture business in your area, it's a good idea to find out what the competition looks like. We've provided the link below to help you generate a list of competitors nearby. Just enter your city, state and zip code to get a list of office furniture businesses in your community.
Is the local market large enough to support another office furniture business? If not, you had better be sure that you are doing things much better than the competition.
Talk to People Who Are Already in the Business
If you want to open an office furniture business be sure to have a conversation with someone who is in the business. It's very unlikely that the local competition will talk to you. The last thing they want to do is help you to be a better competitor.
On the other hand, an individual who has an office furniture business in a different city may be willing to share their entrepreneurial wisdom with you, as long as they don't view you as a competitive threat. Indeed, many experienced entrepreneurs enjoy offering advice to startup entrepreneurs. Our estimate is that you may have to contact many business owners to find one who is willing to share his wisdom with you.
Where can you find an office furniture business entrepreneur who is willing to talk to you but doesn't live nearby?
Simply, try our helpful link below, type in a random city/state or zipcode, and start calling.
Entrepreneurial Alternatives for Office Furniture Businesses
Some entrepreneurs buy existing office furniture businesses, while others plunge headfirst into an office furniture business startup. But despite the attraction startups have for many entrepreneurs, you should also consider the benefits of buying an office furniture business.
In today's marketplace, buyers clearly have the upper hand, making it relatively easy to find an office furniture business that meets your personal and professional objectives.
Consider Franchising
Your odds of avoiding failure in business greatly improve when you franchise rather than going it alone.
As part of your process in starting an office furniture business, you ought to check out whether buying a franchise could make your life much easier.
The link below gives you access to our franchise directory so you can see if there's a franchise opportunity for you. You might even find something that points you in a completely different direction.
Related Articles on Starting a Company
These additional resources regarding getting started as an entrepreneur may be of interest to you.
Share this article
---
Additional Resources for Entrepreneurs