Online Marketing
Pay-Per-Click Advertising/Marketing
Written by Richard San Juan for Gaebler Ventures
Over the past decade, the Internet has grown tremendously. How the Internet is utilized has evolved rapidly as more and more businesses depend on it to conduct their everyday business. Selling products and services have now turned to the Internet as another method of trying to reach their potential customers and clients.
Editor's Note (December 2020): Yahoo was acquired by Verizon in 2017. Yahoo Search ads are now served by Microsoft via Bing Ads. This article has been left intact, with minor edits to reflect name changes in the ad platforms, e.g. Google Adwords is now Google Ads.
The advent of the pay-per-click advertising by search engines has created many opportunities for not only online businesses, but regular businesses to have instantaneous visibility just one click away.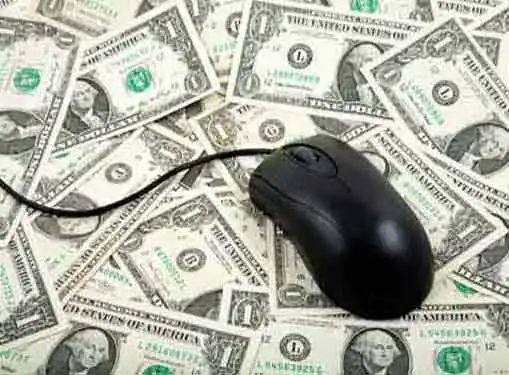 What is pay-per-click advertising?
The three big pay-per-click search engines on the Internet are the following: Google Ads (formerly Google AdWords), Yahoo! SearchMarketing, and Microsoft AdCenter.
When people want to find information or prices about a particular product, they type it in usually one of those three main search engines. Once entered, results are brought up. However, there are some specific results that are sponsored and are seen on the top of the search results as well as to the side. These sponsored results are the pay-per-click (PPC) advertising.
There are a couple of advantages of using pay-per-click advertising instead of just using the standard search engine optimization (SEO) procedure. Implementing a PPC model is very easy and quick. There is no need to do complex key word analysis or guess which keywords potential consumers would use to search for your product or service.
In PPC advertising, your advertisement will always be visible at the top of the rest of the other results. Therefore, the willingness to pay for PPC advertising is the only aspect of this strategy required. Furthermore, one important advantage is that pay-per-click advertising/marketing is reaching out to interested people who are looking specifically for your products or services.
This is the reason why PPC ads on search sites are generally more effective than banner ads on non-search sites because people are looking for something exactly. For example, when people see your ad in the Yellow Pages, chances are they are looking for that type of product or service. In contrast, when they see your ad in a newspaper, they may just be reading the news and not really looking for something to purchase. That's why advertisements and promotions on the Yellow Pages are generally more effective.
Pay-per-click marketing definitely can bring large traffic to a specific website by making the products and services more visible on the Internet.
On the other hand, with the growing popularity of this type of marketing, it is becoming increasingly expensive due to established companies willing to bid more for the ads. In the future, as online advertising and promotions get ever integrated into business, the costs for PPC advertising are only going to up.
Nevertheless, companies and entrepreneurs can reap large benefits in using this tool, because they can gain high visibility to what they are trying to sell.
Richard San Juan is currently pursuing an MBA degree with an emphasis in Finance from DePaul University in Chicago. He is particularly interested in writing about business news and strategies.
Share this article
---
Additional Resources for Entrepreneurs