Business Advice for Bad Econonomic Times
Recession Proof Your Business
Written by Rayzelle Forrest Young for Gaebler Ventures
This article discusses how to keep your business alive and well during a time of recession. Learn specific techniques to use in order to keep make your customers feel special and keep them doing business with you.
Running a business can be difficult in these tough economic times.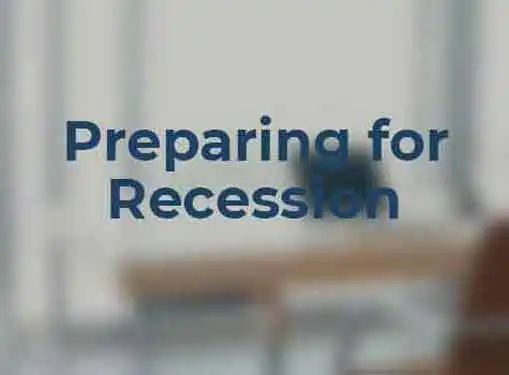 As an entrepreneur, you may be wondering how your business is going to survive what economists are calling a recession. People are cutting back in all areas of spending and are deciding to purchase only products and services they feel they need. Depending on what kind of business your own, this could mean that you will see a decline in your customers spending habits. In order to protect your business against the threat of losing money you need to come up with a plan that is recession proof. Here are some steps you can take to make sure your company comes out on the positive side of the recession.
Raise Rates
It may sound strange but raising your rates is an excellent way to recession proof your business. Consumers equate value to price and generally believe you get what you pay for. Raising your rates sends the message that your product or service is a valuable one. When using this strategy you want to make a slight price increase. Doing this won't overwhelm your customers but will send the message that what your business has to offer is a worthy.
Use Aggressive Marketing
Be more aggressive in your marketing tactics. Make use of all your resources when it comes to this. This should include flyers, business cards, radio contests, coupons and specials, classified ads, television promotion and whatever other marketing avenues you can think of. Make sure you stay within your budget but spread your promotional efforts over as many marketing methods as you can.
Customer Service
Nothing beats excellent customer service. Pay attention to your customers' needs and wants give it to them. If you show your customers that you have a genuine interest in providing them with the best that your business has to offer, they will continue to do business with you. As everyone likes to feel special, try using personalized customer service strategies by remembering first names of your buyers or what they bought the last time they did business with you.
Use Technology
Make use of modern technology. If your company doesn't have a website then now is the time to get one. Since the web can be accessed from anywhere, having a website makes it so your customers don't have to actually come in to your place of business to be able to browse products and services or even purchase them. Create an internet presence for your business by using social networks and blogs to promote your website. This is a great way to communicate with existing and potential customers and build a relationship with them.
The recession is not an automatic death sentence for your business. There are numerous ways of getting around the recession and allowing your business to stay afloat. By slightly raising rates, using aggressive marketing, employing superb customer service and communication skills and making use of technology, you should be able to keep your business alive.
Rayzelle is an entrepreneur and writer. Based on her experiences as an owner of her own dance studio, she will share her personal tips on being a successful entrepreneur.
Share this article
---
Additional Resources for Entrepreneurs