How to Start a Business
Starting a Dairy Consulting Practice
Launching a dairy consulting practice is an excellent entrepreneurial opportunity but it's important to plan out the business in detail before you start. We offer nuts-and-bolts information on successfully operating a small business.
Wondering how to start a dairy consulting practice? We take you step-by-step from start to success.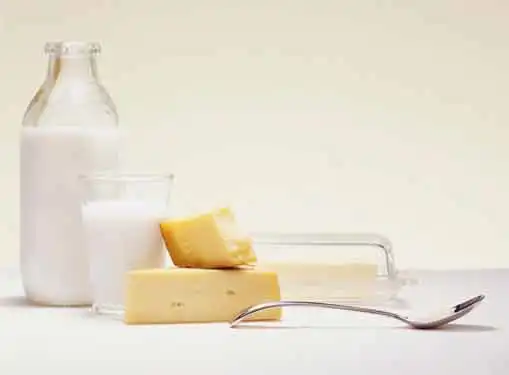 The Market for Dairy Consulting Firms
There are 65,000 dairy farms in the United States. For a dairy consultant, that's 65,000 potential customers.
Milk and dairy products are among the most tested and regulated foods in this country. This creates a big opportunity for dairy consultants because a dairy farm will often need external dairy consulting services to make sure they are in compliance with all of the various regulations.
However, the list of dairy consulting opportunities is much bigger than that.
Dairy farmers need IT systems. Perhaps you have some expertise in that area? Dairy farmers need help with dairy nutrition -- keeping the cows healthy is a critical success factor for a dairy farm. If you have expertise in dairy nutrition, you can certainly create a viable dairy consulting business.
The key to creating a dairy consulting firm is to provide services that are currently missing from the market or are underserved. We recommend you start your dairy consulting business close to home, build a track record and then look at expanding geographically after you've had some initial successes.
Best Practices for Writing a Dairy Consulting Practice Business Plan
Many new dairy consulting practice owners feel unprepared for the challenge of writing a business plan.
But even though you have primary responsibility for drafting a business plan for your dairy consulting practice, you aren't entirely alone. There are plenty of useful solution designed to assist dairy consulting practice entrepreneurs in business plan writing.
Our Business Plan Help section discusses some of the business plan resources other entrepreneurs have found useful.
Consider the Competition
Well in advance of opening a dairy consulting practice in your town, it's essential to find out how many competitors you have. Use the link below to find competitors near you. After following the link, enter your city, state and zip code to get a list of dairy consulting practices in your area.
It's important to be aware of what the competition is doing. Take the time to visit the competition to properly assess their strengths and weaknesses.
A Good Source of Advice
Once you've finished assessing the competion, the next step is to learn from folks who are already in business. If you think owners of nearby dairy consulting practices will give you advice, think again. The last thing they want to do is help you to be a better competitor.
Fortunately, somebody who runs a dairy consulting practice outside of your community may be more than happy to give you a few tips, after they realize you reside far away from them and won't be stealing their local customers. Many business owners are happy to give advice to new entrepreneurs In my experience, you may have to call ten business owners in order to find one who is willing to share his wisdom with you.
Where would you find a dairy consulting practice founder that lives outside of your area?
Simple. Let your fingers do the walking by using the link below.
Benefits & Drawbacks of a Dairy Consulting Practice Acquisition
Although there are significant benefits to buying a dairy consulting practice (rather than launching a startup), it's important to weigh the pros and cons before you commit to a purchase scenario.
BENEFITS: Acquired dairy consulting practices should be profitable right out of the gate; they should also be capable of demonstrating a loyal customer base, brand identity and operational efficiencies.
DRAWBACKS: On the downside, dairy consulting practice acquisitions can be difficult to adapt to your unique business philosophy so it's important to make sure the business is capable of achieving your ownership goals before you initiate the buying process.
Is Franchising the Right Option?
Your chances for becoming a successful entrepreneur zoom upwards when you opt to franchise in lieu of doing everything yourself.
Prior to starting a dairy consulting practice, you would be wise to determine whether purchasing a franchise might make your life much easier.
The link below gives you access to our franchise directory so you can see if there's a franchise opportunity for you. You might even find something that points you in a completely different direction.
Related Articles on Starting a Company
These additional resources regarding getting started as an entrepreneur may be of interest to you.
Buying vs. Starting a Business
Coming Up With Good Business Ideas


Share this article
---
Additional Resources for Entrepreneurs