Business Startup Instructions
Starting a Galvanizing Business
Launching a galvanizing business is an excellent entrepreneurial opportunity if you have the creativity and tenacity necessary to be a successful entrepreneur. Here is a friendly, comprehensive guide to develop the business successfully.
Wondering how to start a galvanizing business? We take you step-by-step from start to success.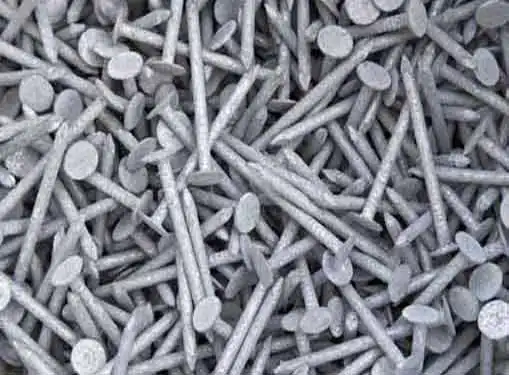 The Hot-Dip Galvanizing Industry
Galvanizing is a zinc-coating process that protects steelwork and ironwork from corrosion.
There's huge demand for galvanizing because corrosion causes billions of dollars in damage every year. Galvanizing eliminates expensive maintenance costs and replacement costs for corroded steel and iron structures.
It takes a fair amount of capital to start a galvanizing company because you need a big space and you need galvanizing kettles, galvanizing pots, and galvanizing pans to participate in the hot dip galvanizing industry. Galvanizing kettles can be as large as 82' x 10' x 12' and weigh as much as 155 tons!
The key to success in the galvanizing business is to get a loyal base of customers that will guarantee that you can keep your kettles and your chemicals busy. The largest risks are that new technology makes your existing processes obsolete. In addition, environmental scrutiny of galvanizing companies is likely to increase, simply because of the chemicals used in the process.
Characteristics of a Good Galvanizing Company Business Plan
Looking for a one-size-fits-all business plan? Good luck. . . because it doesn't exist. But if it's done right, your galvanizing business's plan should contain a handful of sound business plan elements:
Mission Statement – A concise declaration of values, strategy and identity.
Goals & Objectives – The end results of your company's business activities.
Financial, Marketing & Action Plans – More detailed descriptions of how you will carry out your mission and achieve your galvanizing business's goals.
Consider the Competition
Long before you open a galvanizing business in your area, it's essential to see how many competitors you have. We've provided the link below to help you get a list of local competitors in your area. After following the link, enter your city, state and zip code to get a list of galvanizing businesses in your area.
Is the established competition doing a good job? It's important to understand their strengths and weaknesses and think through how you'll stake up against those established businesses.
Learn from Others Who Are Already In This Space
As part of your due diligence on opening a galvanizing business, the next step is to speak with somebody who is already in the business. It's very unlikely that the local competition will talk to you. Why would they want to educate a future competitor?
However, a fellow entrepreneur who has started a galvanizing business outside of your community may be more than happy to give you a few tips, after they realize you reside far away from them and won't be stealing their local customers. In fact, they are often very willing to share startup advice with you. It can take a while to find an entrepreneur who is willing to talk, but it's well worth the effort.
The key question new becomes: how to find a galvanizing business entrepreneur in another community?
No problem! Just use the link below and try a random city/state or zipcode. Then start dialing for advice until you are successful.
Three Arguments for Buying a Galvanizing Business
For years, street-smart entrepreneurs have known that whenever possible, it's more advantageous to buy an existing galvanizing business than it is to start one from scratch.
Due diligence and other business buying requirements are essential. But there are several reasons why buying a galvanizing business may still be your best bet.
Initial Revenue. Startups struggle to bring in revenue right out of the gate while existing businesses usually have a steady stream of income.
Operational Efficiency. A good galvanizing business should already function like a well-oiled machine.
Capital Acquisition. Lenders, investors and other funding sources almost always prefer business purchases to startups.
Explore Franchising Options
As an entrepreneur, your chances doing well in business are greatly increased if you purchase a franchise instead of doing it all on your own.
Before opening a galvanizing business, it's worthwhile to check out whether purchasing a franchise might be worth investigating.
The link below gives you access to our franchise directory so you can see if there's a franchise opportunity for you. You might even find something that points you in a completely different direction.
More Startup Articles
These additional resources regarding starting a business may be of interest to you.
Characteristics of Successful Entrepreneurs
Share this article
---
Additional Resources for Entrepreneurs