Business Startup Instructions
Starting a Grease Collection Services Business
Wondering how to start a grease collection services business? Good call. You're on your way to a very rewarding career.
Thinking about opening a grease collection services business? We tell you what you need to know to get started.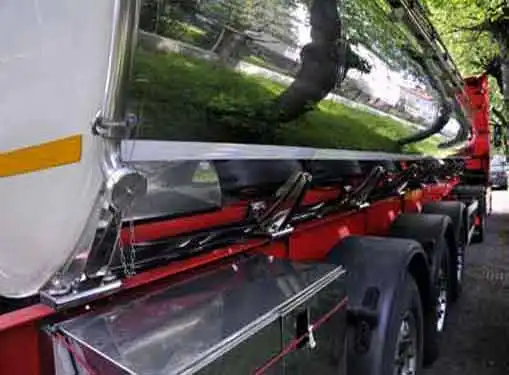 Grease Collection Basics
Collecting used cooking grease may not seem like a profitable way to make a living for most people. But to industry insiders, grease collection can be a goldmine, provided they are able to leverage market conditions to their advantage.
Generally, grease collection business models involve regularly scheduled pickups of used cooking grease (also known as "yellow grease"). This enables restaurant owners to dispose of used grease in an environmentally acceptable manner and keeps their pipes free of grease buildup. The collection companies then sell the grease to recyclers who transform it into biofuel.
As a business growth and expansion opportunity, many grease collection providers also sell grease containers and collection systems to their customers. Although income from the sale of recyclable yellow grease usually exceeds profits from collection systems, a full service model can reinforce your startup's customer loyalty agenda.
Tips for Grease Collection Startups
The popularity of grease recycling has quickly transformed grease collection into a competitive business environment. To capture market share, your startup plan will need to address several key areas, including the following:
Pricing. The grease collection industry features atypical pricing models based on location. In areas with low levels of competition, grease collection companies can charge restaurant owners for grease removal. But in urban areas where competitive pressures are high, grease collectors may need to perform collections for free or even pay restaurant owners for their yellow grease since the product now commands a value of approximately $1.90 per gallon.
Customer Service. Grease collection is a service-based business. Startup entrepreneurs need to prioritize customer service and implement workflows that guarantee flawless customer service and 100% customer satisfaction. In addition to monitoring your startup's service delivery mechanisms, you'll need to train your staff to care as much about your customers as you do.
Industry Alliances. One of the ways to secure a competitive advantage for a grease collection startup is to strike up relationships with complementary service providers, e.g. grease duct cleaning companies. Since both companies share the same customer base, you can leverage cooperative strategies like referrals and discounts to achieve win-win business outcomes.
How to Write a Top Quality Grease Collection Services Company Business Plan
Your grease collection services company's business plan is a blueprint that describes your company and the strategy you will execute to achieve specific goals.
In contemporary business culture, business plans are also litmus tests used by external interests to assess real world viability and marketability.
Early in the process, it's worth your time to learn how to write the market analysis section of a business plan. It includes the identification of your target market and in many cases, the inclusion of supporting research to back up your claims and sales forecasts.
Evaluate Competitors
Prior to launching a grease collection services business in your town, it's a good idea to determine how many competitors you have. Use the link below to generate a list of competitors in your area. Simply enter your city, state and zip code to get a list of grease collection services businesses in your town.
Before you open up shop, make sure you know what you will offer to your customers that provides a significant advantage over your competition's offering.
Learning More About the Industry
If you want to open a grease collection services business it's essential that you have a conversation with someone who is in the business. If you think your local competitors will give you advice, you're being overoptimistic. Why would they want to educate a future competitor?
But, a person who owns a grease collection services business in a different city will be much more likely to talk with you, given that you don't compete with them in their area. In fact, they are often very willing to share startup advice with you. Our estimate is that you may have to contact many business owners to find one who is willing to share his wisdom with you.
The key question new becomes: how to find an entrepreneur who is running a grease collection services business who is willing to advise you because you live in different cities?
Simple. Let your fingers do the walking by using the link below.
Getting Started in Grease Collection Services Business Ownership
There are two ways would-be entrepreneurs can gain entry to grease collection services business ownership: A startup or a business purchase.
Startup grease collection services businesses can be attractive because they allow the entrepreneur to have more control and greater influence. Yet startups are also more difficult to finance because their nature is inherently risky.
Armed with several years of actual financials and a current asset appraisal, it is much easier to convince lenders to take a chance on a grease collection services business acquisition. On the whole, buying a business minimizes uncertainty as well as many of the objections lenders use to disqualify startup entrepreneurs from financing.
Franchising May Be a Better Way to Go
The odds of achieving your primary goal of doing well with your venture are much greater if you decide to franchise instead of doing it all on your own.
As part of your process in starting a grease collection services business, a smart move is to investigate whether purchasing a franchise might make your life much easier.
The link below gives you access to our franchise directory so you can see if there's a franchise opportunity for you. You might even find something that points you in a completely different direction.
Other Useful Articles for Startup Entrepreneurs
These additional resources regarding starting a business may be of interest to you.
Share this article
---
Additional Resources for Entrepreneurs