Entrepreneur Business Opportunities
Starting a Landscape Architect Firm
These tips are written for aspiring entrepreneurs who plan on opening a landscape architect firm. Read this article before you start!
Wondering how to start a landscape architect firm? We take you step-by-step from start to success.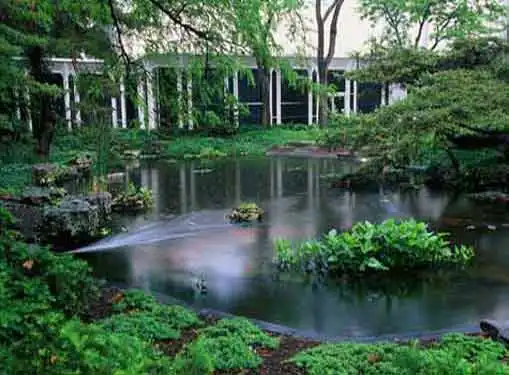 Business Overview: Landscape Architecture
Landscape architects play a vital role in the aesthetic appearance and practical functionality of outdoor spaces throughout the nation. The best landscape architects synthesize the social and ecological concerns with design considerations, creating outdoor spaces that reflect values that are important to their clients.
Good landscape architecture utilizes a multi-disciplinary approach. The best firms staff expertise in botany, architecture, industrial design, horticulture, environmental psychology and other fields.
As you might expect, landscape architecture firms are key players in sustainable design and environmentally friendly urban planning. From the outset, your landscape architect startup should position itself as a committed partner in the environmental and ecological issues that affect your local community.
The Three C's of Successful Landscape Architect Firms
Successful landscape architecture isn't accidental -- it's the result of a coordinated effort to meet the needs of clients in the marketplace. Although there are many different characteristics that landscape architecture firm clients value, there are a handful of features that are mandatory for startups trying to build a client base.
Creativity. Many landscape architecture clients are looking for architectural solutions that make a statement. Riding the cutting edge of landscape design is much easier said than done. To satisfy your clients and generate buzz about your startup, you'll need to leverage highly creative design concepts that utilize the latest trends and technologies.
Collaboration. Architectural clients want to feel like they are part of the creative design process. Leading landscape architecture firms establish collaborative relationships with their clients and carefully construct shared visions for the projects they tackle.
Cost-Effectiveness. Successful landscape architects are acutely aware of cost considerations in project design. Ideally, your clients are looking for designs that are both innovative and cost effective. In many ways, the issue comes down to pricing -- if the cost of construction for your designs is too high, you will essentially price your firm out of the market.
For more information about trends in landscape architecture and industry best practices, you may want to explore resources and opportunities available through the American Society of Landscape Architects.
Characteristics of a Good Landscape Architect Firm Business Plan
Looking for a one-size-fits-all business plan? Good luck. . . because it doesn't exist. However, the most effective business plans do address specific sound business plan elements:
Mission Statement – A foundational statement of your company's direction and strategy.
Goals & Objectives – The end results of your company's business activities.
Financial, Marketing & Action Plans – Specific plans that describe your business environment, demographic targets and quantitative estimates.
Look Over Competitors
Well in advance of opening a landscape architect firm in your town, it's essential to see how you will fit in the competitive landscape. We've provided the link below to help you get a list of local competitors in your city. Simply enter your city, state and zip code to get a list of landscape architect firms in your town.
Is the established competition doing a good job? It's important to understand their strengths and weaknesses and think through how you'll stake up against those established businesses.
Learn from Others Who Are Already In This Space
As part of your due diligence on opening a landscape architect firm, it's essential that you talk to somebody who is already in the business. It's very unlikely that the local competition will talk to you. The last thing they want to do is help you to be a better competitor.
Thankfully, an owner of a a landscape architect firm on the other side of the country will be much more likely to talk with you, after they realize you reside far away from them and won't be stealing their local customers. In fact, they are often very willing to share startup advice with you. It can take a while to find an entrepreneur who is willing to talk, but it's well worth the effort.
So, what can you do to find a landscape architect firm manager in another city who you can speak with?
No problem! Just use the link below and try a random city/state or zipcode. Then start dialing for advice until you are successful.
Top Three Reasons to Buy an Established Landscape Architect Firm
At Gaebler, we think it makes a lot of sense to explore a landscape architect firm purchase before committing to a startup.
You'll want to conduct a comprehensive due diligence process, but here are three arguments why you should think about buying instead of a startup.
Initial Revenue. Startups struggle to bring in revenue right out of the gate while existing businesses usually have a steady stream of income.
Operational Efficiency. Existing businesses are established operations, with the necessary processes, people and other resources already in place.
Capital Acquisition. With several years of operations under its belt, a purchased company is much more appealing to lenders and investors interested in avoiding the risk of an unproven startup.
Don't Forget About Franchising As an Option
The odds of becoming a successful entrepreneur are much greater if you opt for franchising rather than going it alone.
If you are thinking about opening a landscape architect firm, you would be wise to investigate whether franchising might make sense for you.
The link below gives you access to our franchise directory so you can see if there's a franchise opportunity for you. You might even find something that points you in a completely different direction.
Related Articles on Starting a Company
These additional resources regarding starting a business may be of interest to you.
Coming Up With Good Business Ideas
Share this article
---
Additional Resources for Entrepreneurs