Entrepreneur Business Opportunities
Starting a Life Insurance Business
It's official. You're going to start a life insurance business. That's a good first step. The difference between failure and success could be reading this article.
Thinking about opening a life insurance business? We tell you what you need to know to get started.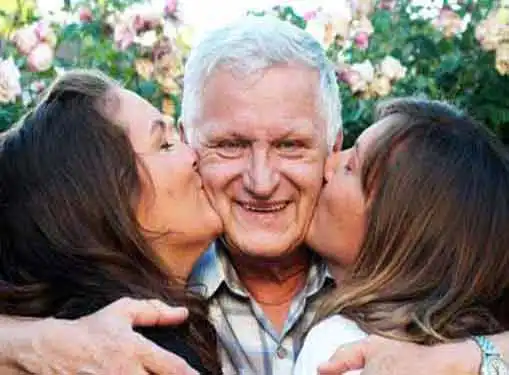 What could be more rewarding than selling life insurance?
Transitioning from an Agent to a Life Insurance Agency Owner
There are approximately 900 active life insurance carriers in the U.S., resulting in annual industry revenues of $535 billion. The size of the industry, combined with the demand for life insurance products among U.S. consumers, makes agency entrepreneurship an attractive startup option, especially for individuals who are currently employed as life insurance agents.
Individuals who take on the challenge of launching their own insurance agency must be prepared to tackle the demands of small business ownership as well as maintaining their role as front line agents. It's not uncommon for new agency owners to fail simply because they neglected either their business ownership responsibilities or clients' needs.
Steps to Launching a Life Insurance Agency
Life insurance agencies have to meet specific requirements above and beyond a typical individual agent. Individual licensing will be required for all of the agents that operate out of your business, but you will also need to acquire a state-specific agency license as well as your own Error & Omissions (E&O) policy, which will cost you at least $5k per year.
After meeting other typical small business startup requirements (e.g. leasing office space, obtaining a federal EID number, etc.), you will need to secure contracts with insurance carriers. If you are an independent insurance agency, you will want to seek out contracts with multiple carriers so you can offer your clients a broader base of insurance products.
Staffing a New Life Insurance Agency
If you have spent the majority of your career working for someone else's life insurance agency, your new role as an employer may be an eye-opening experience. Hiring and employing good agents is a lot more difficult than it sounds, especially in today's competitive insurance environment.
Right away, you'll need to decide whether to hire agents as direct employees or independent contractors. There are pros and cons to both approaches, but either way you will need to research competitive compensation in your area to attract and retain the most qualified agents for your team.
The National Association of Insurance and Financial Advisors (NAIFA) may be a useful resource for finding information about average compensation and employment practices in your region.
Creating Business Plans for a Life Insurance Business
A carefully crafted business is your life insurance business's most important asset. With the right ingredients, your business plan will keep you new venture on course and help you avoid the pitfalls that plague other startup entrepreneurs.
A professional business plan writer can be a big help in creating a first-rate plan.
Professional business plans can often be more effective than plans that are created in-house. Even so, we caution new business owners against removing themselves entirely from the business plan creation process.
As the primary stakeholder in your life insurance business, you will intentionally need to insert yourself in various stages of the plan's development.
Investigate Competitors
Prior to opening a life insurance business in your town, it's worthwhile to find out how strong the competition is. Try our link below to generate a list of competitors in your area. Just enter your city, state and zip code to get a list of life insurance businesses in your community.
How are you going to successfully complete with existing firms? It's important that you never underestimate the competition.
Find Good Remote Business Advice
As part of your due diligence on opening a life insurance business, it's a smart move to learn as much as you can from somebody who is already in the business. Local competitors are not going to give you the time of day, mind you. Why would they want to educate a future competitor?
Fortunately, somebody who runs a life insurance business outside of your community can be a great learning resource for you, provided that you won't be directly competing with them. Indeed, many experienced entrepreneurs enjoy offering advice to startup entrepreneurs. Our estimate is that you may have to contact many business owners to find one who is willing to share his wisdom with you.
How would you find a life insurance business founder that lives outside of your area?
It's not that hard. Just use the handy link below and enter in a random city/state or zipcode.
Should You Buy or Start a Life Insurance Business?
Competition is tight these days and entrepreneurs can't afford to make many mistakes. So it's critical to get it right when deciding whether to start a business from scratch or buy an existing life insurance business.
Despite the appeal of a new business launch, the scales consistently tip in favor of buying a proven business enterprise. When you buy an established life insurance business, you gain access to a functional business operation with a customer base and a steady revenue stream.
Entrepreneurs who are committed to a highly unique value proposition may need to pursue a startup approach. However, in today's business-for-sale marketplace, there is an abundance of life insurance businesses worth considering.
Don't Forget About Franchising As an Option
A franchise allows you to benefit from franchisor expertise and name recognition.
Prior to making the decision to open a life insurance business, it's worthwhile to determine whether franchise opportunities in your space might increase your chances of success.
The link below gives you access to our franchise directory so you can see if there's a franchise opportunity for you. You might even find something that points you in a completely different direction.
Related Articles on Starting a Company
These additional resources regarding getting started as an entrepreneur may be of interest to you.
Share this article
---
Additional Resources for Entrepreneurs