Entrepreneur Guidance
Starting a Mud Jacking Contractors Business
Have you made the decision to start a mud jacking contractors business? We help you avoid the problems that often entangle first-time entrepreneurs.
Thinking about opening a mud jacking contractors business? We tell you what you need to know to get started.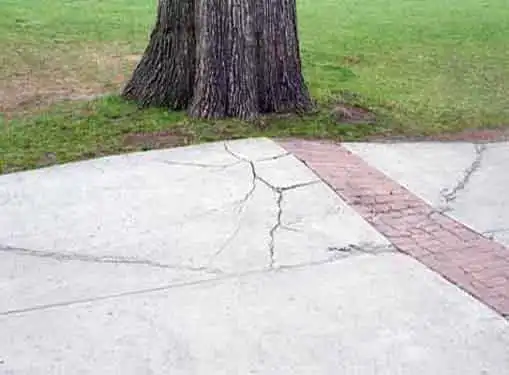 Mud jacking contractors raise concrete that has settled. It's a great business opportunity for would-be entrepreneurs.
The Advantages of Mud Jacking
The construction industry offers a variety of profitable business opportunities for entrepreneurs, including the little known craft of mud jacking.
Rather than replacing sunken sections of concrete, mud jacking pumps a combination of water, dirt and cement mixtures (known as slurry) underneath cement slabs, restoring them to level condition.
For homeowners and commercial property owners, mud jacking offers several advantages over concrete replacement. In general, mud jacking is quicker, quieter and less disruptive than concrete installation. Combined, these benefits offer customers a less expensive and less intrusive way to deal with sunken or dilapidated concrete structures.
Marketing Messages for Mud Jacking Startups
For starters, mud jacking startups need to focus their marketing messages on educating the public about the mud jacking process and the potential benefits it has to offer. Leading mud jacking contractors go out of their way to create visual aids on business websites and in promotional literature, clearly illustrating how the services and results they can offer prospective clients.
It's also important to feature messaging about your startup's professional competency in your marketing strategy. Even though mud jacking is a relatively simple process, it isn't a trade for amateurs. The wrong approach can easily make the problem worse, so you'll need to receive proper training and gain on-the-job experience before you launch your operation.
How to Brand a New Mud Jacking Business
Branding isn't just for large corporations. Small mud jacking startups can also reap substantial benefits from branding activities. A brand is essentially a visual representation, a symbol that stands out in the marketplace. If it's done well, a branding strategy can raise your startup's profile and increase the number of inquiries you receive from people who didn't know that mud jacking was an option.
Good branding begins with a great logo. Since your logo will theoretically represent your business for many years, you'll want to invest time and energy in designing a first-rate logo design. If necessary, outsource logo design to a professional marketing firm that specializes in small businesses.
Successful Business Plans for Mud Jacking Businesses
How good is your mud jacking contractors company's business plan? If you aren't completely confident in the quality of your business plan, it could be because you haven't invested enough time and effort in its creation.
A shoddy business plan is a major misstep for a startup mud jacking contractors business. Even though it takes time to write a high quality plan, there are a lot of arguments why your company can't succeed without an effective business plan.
From a business ownership perspective, that makes business planning your first priority - and not a task that can be assigned to the back burner.
Investigate the Competition
Long before you open a mud jacking contractors business in your area, it's essential to see what the competition looks like. Use the link below to find competitors in your city. After clicking on the link, type in your city, state and zip code to get a list of mud jacking companies near you.
Before you open up shop, make sure you know what you will offer to your customers that provides a significant advantage over your competition's offering.
Learning More About the Industry
As part of your due diligence on opening a mud jacking contractors business, it's a smart move to learn as much as you can from somebody who is already in the business. If you think owners of nearby mud jacking companies will give you advice, think again. It'd be crazy for them to teach you the business.
However, an entrepreneur who owns a mud jacking contractors business on the other side of the country may be more than happy to give you a few tips, once they realize that you are not going to directly compete with them in their community. In fact, they are often very willing to share startup advice with you. Our estimate is that you may have to contact many business owners to find one who is willing to share his wisdom with you.
What's the process for finding a mud jacking contractors business owner in another city who you can speak with?
It's easy. Here's a link you can use to find a mentor outside of your area.
Business Brokerage for Mud Jacking Business Entrepreneurs
Startup mud jacking contractors business and mud jacking contractors business acquisitions each come with their own benefits and drawbacks. In most cases, there are compelling financial and practical reasons buying an existing mud jacking contractors business.
A qualified business brokers can provide a range of services designed to ease your transition into business ownership.
The best business brokers will ensure that you get the right business for the right price, and will help you avoid common mud jacking contractors business acquisition mistakes.
Don't Forget About Franchising As an Option
The odds of achieving your primary goal of making a success of your new business are substantially improved if you buy a franchise and benefit from the prior work of others and their lessons learned.
As part of your process in starting a mud jacking contractors business, you ought to investigate whether purchasing a franchise might make sense for you.
The link below gives you access to our franchise directory so you can see if there's a franchise opportunity for you. You might even find something that points you in a completely different direction.
Related Articles on Starting a Company
These additional resources regarding starting a business may be of interest to you.
Questions to Ask Before Starting a Business
Share this article
---
Additional Resources for Entrepreneurs