How Do I Start a Business
Starting a Pizza Restaurant
It's time to become an entrepreneur and start a pizza restaurant. Now what? The difference between failure and success could be reading this article.
Wondering how to start a pizza restaurant? We take you step-by-step from start to success.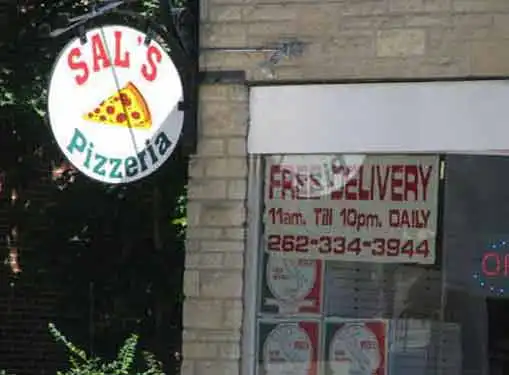 Everybody loves a pizza. Why not open a pizza restaurant that you can call your own?
Getting a Pizza Shop Off the Ground
Pizza is an extraordinarily popular food category in the U.S. According to some estimates, Americans eat more than 100 acres of pizza every day. That's a lot of pie -- but it's also a whole lot of incentive for entrepreneurs to enter the industry, making a pizza shop one of the more competitive startups on the market.
To get your pizza shop off to a solid start, you'll need to identify ways to differentiate your pizzas from competitors that are already entrenched in the local marketplace. There are many differentiation strategies to choose from, but you will need to quickly determine what makes your pizzas different and create a marketing strategy to communicate your shop's strengths to consumers.
Specialty Shops & Other Considerations
One of the ways many pizza shops differentiate themselves is by offering specialty pizzas. Gourmet pizza restaurants have become increasingly popular as a way for consumers to merge their love of pizza with their demand for more diverse taste experiences. If your shop is known for consistently creating new specialty pies, you can create incentives for regulars to check in on a more frequent basis.
Another option is to offer an eat-in pizza establishment in an area that is dominated by take-out or delivery. An old-fashioned, sit-down pizza joint can be a godsend for restaurant patrons who are looking for an Italian-themed dining experience in a themed-environment. Eat-in also gives you the ability to expand your menu beyond pizza and other take-out items.
When it comes to pizza, the secret is in the sauce. As you start your pizza shop, you'll need to experiment with different ingredients to create a distinctive flavor profile. If you're planning to buy your sauce (most pizza shops do), you'll need to make sure the sauce will be available long-term. If you base your recipe on a sauce that will go off the market in a few months, you could jeopardize your entire business.
Best Practices for Writing a Pizza Restaurant Business Plan
You know that a business plan is important. The only problem is that you don't have any idea how to write one.
Fortunately, you don't have to tackle your pizza restaurant's business plan by yourself. These days, there are tons of great resources and solutions available to support the business plan writing process.
Our Business Plan Help section discusses some of the business plan resources other entrepreneurs have found useful.
Make a Plan for Geographic Expansion
Your initial customer base will be predominantly local. In many cases, pizza restaurants expand by going to other locations.
Because many pizza restaurants achieve growth by launching multiple sites and treating each location as a new, local business, we recommend that you build your pizza restaurant such that it can be replicated in other locations in the future.
Don't Overlook the Competition
Before you open a pizza restaurant within your community, it's a smart move to see what the competition looks like. Try our link below to get a list of local competitors near you. Complete the form by entering your city, state and zip code to get a list of pizza restaurants that are close by.
Before you open up shop, make sure you know what you will offer to your customers that provides a significant advantage over your competition's offering.
Learning More About the Industry
Once you've finished assessing the competion, you really ought to speak with somebody who is already in the business. Local competitors are not going to give you the time of day, mind you. What's in it for them?
However, a fellow entrepreneur who has started a pizza restaurant outside of your community will be much more likely to talk with you, after they realize you reside far away from them and won't be stealing their local customers. In that case, the business owner may be more than happy to discuss the industry with you. It can take a while to find an entrepreneur who is willing to talk, but it's well worth the effort.
How do you find a pizza restaurant founder outside of your area who is willing to talk?
Here's one way to do it. Just use our link below, find somebody and call them.
Pros & Cons of Buying a Pizza Restaurant
Although there are significant benefits to buying a pizza restaurant (rather than launching a startup), it's important to weigh the pros and cons before you commit to a purchase scenario.
BENEFITS: Existing companies have proven business models and a history of profitability. They should also have some degree of brand recognition and an established customer base.
DRAWBACKS: Acquired pizza restaurants sometimes have entrenched processes and systems that run counter to your business objectives. If an acquisition target appears unmalleable, move on to another prospect.
Consider Franchising
Too many new business owners fail simply because they didn't take the time to explore the possibility of a franchise. As a franchisee, you'll have access to a broad knowledge base, established supply chains, proven operational processes and other resources. There are plenty of franchises options at your disposal. The key is to select the one that matches your capital requirements and business philosophy.
Just click the link below to learn more about pizza franchise options.
Related Articles on Starting a Company
These additional resources regarding starting a business may be of interest to you.
Questions to Ask Before Starting a Business
Share this article
---
Additional Resources for Entrepreneurs