How Do I Start a Business
Starting a Property Maintenance Business
Starting a property maintenance business can get you on the path to a secure financial future if you have the creativity and tenacity necessary to be a successful entrepreneur. This article contains tips and advice that may be key to your ultimate success.
Thinking about opening a property maintenance business? We tell you what you need to know to get started.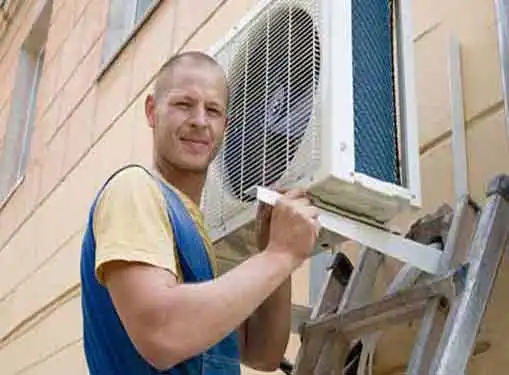 Planning a Property Maintenance Startup
The most successful property maintenance business startups use deliberate planning to create a sustainable business model. If you aren't careful, your new property maintenance company can spiral out of control, leaving you with inadequate resources to live up to the obligations you've made to your customers.
For starters, understand that property maintenance can be performed on either a one-off or contract basis. Long-term contracts are preferable because they produce reliable revenue streams and minimize the amount of time you'll need to spend finding new customers.
But one-off customers are also important because they can potentially be converted to long-term accounts.
Entrepreneurs who find themselves overwhelmed during the early stages of their maintenance property business are probably trying to do too much with too little. A one- or two-man operation can't possibly keep up with the full range of maintenance requirements for dozens of commercial properties. So in the beginning, it's helpful to limit your services to one or two core competencies. Light residential and commercial repair will likely be enough to keep a single employee busy.
As the business grows, you can expand your business model by offering additional property maintenance services like cleaning and landscaping. A full-service maintenance model can be attractive to clients looking for a no-hassle approach to property maintenance -- but it will only be profitable if your business has become large enough to handle multiple services for an extensive client list.
Tips for Creating a Great Property Maintenance Company Business Plan
Your property maintenance company's business plan is a blueprint that describes your company and the strategy you will execute to achieve specific goals.
In contemporary business culture, business plans are also litmus tests used by external interests to assess real world viability and marketability.
For the sake of accuracy, you'll want to educate yourself about how to write the market analysis section of a business plan. It includes the identification of your target market and in many cases, the inclusion of supporting research to back up your claims and sales forecasts.
Investigate the Competition
Prior to launching a property maintenance business in your town, it's worthwhile to see how strong the competition is. We've provided the link below to help you find competitors nearby. After clicking on the link, type in your city, state and zip code to get a list of property maintenance businesses near you.
Gain a knowledge of how existing firms have positioned themselves in the marketplace, and then design your business in a way that sets you apart from the others.
Getting Advice from Experienced Entrepreneurs
As part of your due diligence on opening a property maintenance business, it's a wise move to speak with somebody who is already in the business. If you think owners of nearby property maintenance businesses will give you advice, think again. The last thing they want to do is help you to be a better competitor.
On the other hand, an individual who has a property maintenance business in a location that is not competitive to you may be more than happy to give you a few tips, as long as they don't view you as a competitive threat. Indeed, many experienced entrepreneurs enjoy offering advice to startup entrepreneurs. Our estimate is that you may have to contact many business owners to find one who is willing to share his wisdom with you.
What's the process for finding a property maintenance business owner in another community?
Here's one way to do it. Just use our link below, find somebody and call them.
Getting Started in Property Maintenance Business Ownership
Would-be property maintenance business business owners can either launch a new business or acquire an existing operation.
Startup property maintenance businesses can be attractive because they allow the entrepreneur to have more control and greater influence. Yet startups are also more difficult to finance because their nature is inherently risky.
Acquired property maintenance businesses are known quantities - and are less risky for lenders. Buying a business means that you'll have access to a documented financial history, an established business model and other factors that are unknowns in a startup – and that makes the ownership opportunity less of a risk to both you and your property maintenance business's key stakeholders.
Is Franchising the Right Option?
If you don't want to have to do everything on your own, it's smart to think through going with a franchise network.
Before opening a property maintenance business, you would be wise to check out whether buying a franchise could make it easy to get started.
The link below gives you access to our franchise directory so you can see if there's a franchise opportunity for you. You might even find something that points you in a completely different direction.
Related Articles on Starting a Company
These additional resources regarding getting started as an entrepreneur may be of interest to you.
Share this article
---
Additional Resources for Entrepreneurs