Entrepreneur Ideas
Starting a Sports Bar
We've collected some good advice that is perfect for entrepreneurial folks who plan on opening a sports bar. Read this before you start!
Thinking about opening a sports bar? We tell you what you need to know to get started.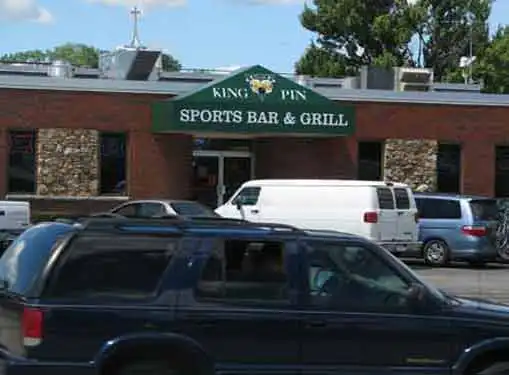 If your dream is to open up a sports bar, we have the step-by-step instructions that you need.
Raising Capital for a New Sports Bar
Many entrepreneurs are surprised to learn that a sports bar is a complex small business startup option. Here's why: In addition to serving libations, most sports bars also serve casual food items (e.g. pizza, burgers, sandwiches, etc.) and feature live sporting events on screens situated throughout the establishment.
The bottom line is that the startup costs for a sports bar business quickly add up. Capital requirements for a sports bar startup (not including building lease or inventory costs) can easily exceed $50k -- and few, if any commercial lenders are willing to finance new and unproven bar enterprises.
The best source of startup funding is personal savings or retirement accounts. If that isn't an option, you'll need to consider the possibility of securing financing from friends and family members. But no matter how long it takes to raise funding, it's mission critical to make sure your startup is adequately capitalized before you commit to a launch date.
Marketing Essentials for Sports Bar Startups
Sports bars are niche businesses in the bar and food service industry. Because they attract sports enthusiasts, your first marketing task is to ensure that your establishment is situated in an area trafficked by sports enthusiasts -- locating your bar in a retirement community may not bode well for your startup.
Next, you will want to actively promote your startup within the local sports community. Offering discounts to adult sports league participants, sponsorships and event promotional opportunities will help raise awareness about your sports bar and allow you to begin building a loyal customer base.
But since many bar and restaurant patrons go online to identify food and beverage venues, it's just as important to initiate and maintain an aggressive online marketing campaign. If you aren't familiar with web-based marketing tactics, consider hiring a professional web marketing firm to help launch your sports bar on solid ground.
What About Sports Bar Technology?
Technology is a core business asset for sports bars. Multiple flat screen TVs positioned throughout the bar and dining area are prerequisites for attracting and retaining patrons. However, you'll also need to invest in cable and/or satellite services to give your customers live coverage of sporting events around the globe.
Given the central role technology will play in your sports bar, you will need to include a technology plan in your startup strategy. Although your initial technology budget may only allow for the purchase of the basics, your plan should outline how you will leverage growth to create a more technologically sophisticated sports viewing venue for your customers.
Successful Business Plans for Sports Bars
If you've done your homework, you already know that writing a business plan is the most critical thing you can do for your company.
We'll add one more voice to the chorus – writing a solid business plan is the most important thing you can do for your startup. If you take your business plan seriously, the end product will be a document that will guide your company through the critical first year and beyond.
Furthermore, a good business plan will help you avoid key startup mistakes. Lacking a solid business plan, many startups find themselves rudderless and incapable of executing consistent decision making processes, while committed business planners rely on their plans to guide all of their decision making and short-term planning efforts.
Review the Competition
Before you open a sports bar in your town, it's a smart move to determine how strong the competition is. We've provided the link below to help you generate a list of competitors in your area. Complete the form by entering your city, state and zip code to get a list of sports bars that are close by.
How are you going to successfully complete with existing firms? It's important that you never underestimate the competition.
Find Good Remote Business Advice
If you want to open a sports bar be sure to have a conversation with someone who is in the business. Local competitors are not going to give you the time of day, mind you. The last thing they want to do is help you to be a better competitor.
However, a fellow entrepreneur who has started a sports bar in another town can be a great learning resource for you, provided that you won't be directly competing with them. In fact, they are often very willing to share startup advice with you. Our estimate is that you may have to contact many business owners to find one who is willing to share his wisdom with you.
What's the process for finding a sports bar entrepreneur on the other side of the country to talk to?
Here's one way to do it. Just use our link below, find somebody and call them.
Should I Buy or Launch a Sports Bar Business?
There is a lot of debate about whether it's better to start a new sports bar or acquire a sports bar on the business-for-sale marketplace.
Unless you have compelling reasons to launch a new business, buying an existing sports bar may be the better choice.
An acquired sports bar is a known quantity; a startup is less certain because its forecasts depend on estimated outcomes. If you're diligent about finding the right acquisition prospect, you may be able to leverage a business buying strategy to rapidly propel yourself into a position of industry leadership.
Franchising May Be a Better Way to Go
Not looking forward to creating work routines and policies from scratch? Maybe you need to consider a franchise startup. Solid franchise opportunities equip startup owners with training and other resources designed to streamline workflows and operations.
With many sports bars business franchise opportunities to choose from, we recommend visiting our sports restaurant franchise directory to determine which franchisors are consistent with your vision and goals for your startup.
Other Useful Articles for Startup Entrepreneurs
These additional resources regarding starting a business may be of interest to you.
Share this article
---
Additional Resources for Entrepreneurs