Starting a Business Articles
Starting a Taxicab Insurance Business
Opening a taxicab insurance business is a rewarding experience if you have the creativity and tenacity necessary to be a successful entrepreneur. Here are tips and advice to give you a jump-start on planning for your business.
Thinking about opening a taxicab insurance business? We tell you what you need to know to get started.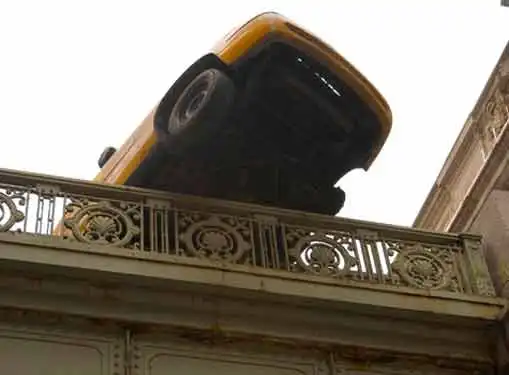 Taxi Insurance Brokerage Basics
Taxi insurance is a sub-specialty of the auto insurance industry. Unlike typical autos, taxicabs are on the road nonstop. When you combine their daily mileage with the notoriously aggressive driving habits of many cab drivers, it's no wonder that more than 20,000 passengers are injured in taxicab accidents each year.
Taxicab insurance brokers provide taxi companies with multiple types of insurance products including auto and liability policies. As you might expect, taxi insurance is much more expensive than a normal auto policy, so most taxi companies shop for competitively priced insurance alternatives on an annual basis.
Industry Knowledge for Startup Taxi Insurance Brokers
Taxi insurance brokers partner with major insurance carriers to provide coverage for their clients. But to be effective, your startup will need to be equipped with ample amounts of industry knowledge and expertise. Armed with inside information about the taxi industry, your brokerage firm will be more capable of assessing insurability risks and providing your clients with the insurance products that are best suited to their needs -- two key factors in brokerage success.
If you're new to the taxicab insurance game, it's important to make industry connections as soon as possible. Trade organizations like the Taxicab, Limousine & Paratransit Association are a good place to start, but you'll also want to engage in active business networking with taxi companies in your geographic territory.
Getting Your Foot in the Door with Taxi Insurance Prospects
Since taxi companies are usually open to changing insurance providers based on pricing, new customer acquisition often boils down to being at the right place at the right time. But in an industry that thrives on fast-paced activity, getting your foot in the door with taxicab company decision makers can be a challenge.
Appointment setting is a skill that you'll need to master for your taxi insurance brokerage firm to succeed. After you overcome your own internal resistance to cold calling insurance prospects, you will need to develop a routine that exudes confidence, enthusiasm and persistence. The more confident you are in your insurance products, the easier it will be to persuade prospects to agree to a meeting.
Successful Business Plans for Taxicab Insurance Businesses
As a startup small business owner, you need to have a business plan you can rely on for both external and internal purposes.
Although there are a lot of tasks screaming for your attention, cutting corners on your business plan can be a precursor to disaster. Why? Because there are a multitude of reasons why your company can't succeed without a sound business plan.
From a business ownership perspective, that makes business planning your first priority - and not a task that can be assigned to the back burner.
Take a Look at Competitors
Well in advance of opening a taxicab insurance business in your area, it's a smart move to see what the competition looks like. Try our link below to generate a list of competitors nearby. Just enter your city, state and zip code to get a list of taxicab insurance businesses in your community.
Prior to opening your doors for business, be sure you fully understand the competitive landscape and where your new business will fit in.
Turning Competitors Into Collaborators
Once you've finished assessing the competion, you really ought to speak with somebody who is already in the business. If you think owners of nearby taxicab insurance businesses will give you advice, think again. It'd be crazy for them to teach you the business.
On the other hand, an individual who has a taxicab insurance business in another town may be willing to share their entrepreneurial wisdom with you, after they realize you reside far away from them and won't be stealing their local customers. In that case, the business owner may be more than happy to discuss the industry with you. If you are persistent, you can find a business mentor who is willing to help you out.
How do you locate a taxicab insurance business owner in another city who you can speak with?
Simply, try our helpful link below, type in a random city/state or zipcode, and start calling.
Advantages of Using a Business Broker
Business owners are decision makers. And the first decision you'll need to make is between a taxicab insurance business startup and an acquisition. For taxicab insurance business entrepreneurs, there are many reasons why a purchase is more logical than a startup.
A qualified business brokers can provide a range of services designed to ease your transition into business ownership.
The best business brokers will ensure that you get the right business for the right price, and will help you avoid common taxicab insurance business acquisition mistakes.
Consider Buying a Franchise
The odds of achieving your primary goal of making a success of your new business are substantially improved if you opt for franchising and leverage their successful brand and track record.
Before you consider starting a taxicab insurance business, you would be wise to assess whether franchising might simplify your entering the business.
The link below gives you access to our franchise directory so you can see if there's a franchise opportunity for you. You might even find something that points you in a completely different direction.
Other Useful Articles for Startup Entrepreneurs
These additional resources regarding getting started as an entrepreneur may be of interest to you.
Buying vs. Starting a Business
Questions to Ask Before Starting a Business


Share this article
---
Additional Resources for Entrepreneurs