Starting a Business Articles
Starting a Technical Writers Business
Opening a technical writers business can get you on the path to a secure financial future if you do it right. We offer tips and advice on successfully operating a small business.
Thinking about opening a technical writers business? We tell you what you need to know to get started.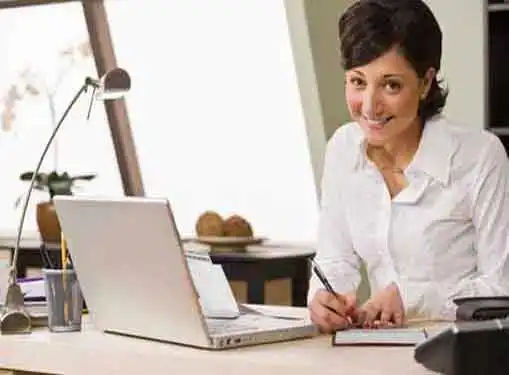 How to Create Effective Technical Writers Company Business Plans
In a startup technical writers business, there is no substitute for a high quality business plan. The effort you invest in the creation of your plan now will pay off later in lender responsiveness, investor attention and strategic confidence.
Business plans address a wide range of issues, including startup financials. The financial chapter of your business plan is one of the first places investors and lenders look, so it needs to contain forecasts and budgets that are rooted in business realities rather than your personal best case scenario.
Subsequently, a thorough understanding of business plan financial basics is a prerequisite to effective business plan writing for technical writers businesses.
Don't Overlook Competitors
Before you open a technical writers business within your community, it's a good idea to find out how you will fit in the competitive landscape. Try our link below to find competitors in your city. After clicking on the link, type in your city, state and zip code to get a list of technical writers businesses near you.
If there's too much competition, it may be wise to consider starting the business in a less competitive marketplace.
Finding a Non-Competitive Business Mentor
After you've evaluated your local competitors, it's a wise move to learn as much as you can from somebody who is already in the business. It's very unlikely that the local competition will talk to you. The last thing they want to do is help you to be a better competitor.
Thankfully, an owner of a a technical writers business on the other side of the country may be willing to share their entrepreneurial wisdom with you, provided that you won't be directly competing with them. Indeed, many experienced entrepreneurs enjoy offering advice to startup entrepreneurs. It can take a while to find an entrepreneur who is willing to talk, but it's well worth the effort.
How do you locate an entrepreneur who is running a technical writers business on the other side of the country to talk to?
Simply, try our helpful link below, type in a random city/state or zipcode, and start calling.
Financial Benefits of Buying a Technical Writers Business
You've invested a lot of time and effort in planning your startup. But here's something you probably don't know: Startup technical writers businesses consistently fail to achieve the financial performance of acquired technical writers businesses.
Financial risk management requires you to at least consider the possibility of setting your startup plans aside to explore acquisition opportunities. At a minimum, it's worth exploring the financial benefits of buying a business to get an established customer base.
An acquired business also has documented assets and earnings - a big advantage with lenders and investors.
Consider Buying a Franchise
The odds of achieving your primary goal of becoming a successful entrepreneur are much better if you opt for franchising and leverage their successful brand and track record.
If you planning on starting a technical writers business, a smart move is to check out whether buying a franchise could help you on your entrepreneurial journey.
The link below gives you access to our franchise directory so you can see if there's a franchise opportunity for you. You might even find something that points you in a completely different direction.
Related Articles on Starting a Company
These additional resources regarding starting a business may be of interest to you.
Buying vs. Starting a Business
Share this article
---
Additional Resources for Entrepreneurs