Starting a Business Articles
Starting a Transportation Services Business
Find out what successful entrepreneurs have to say about starting and operating a business. This useful article about starting a transportation services business provides explanations of all the steps needed in the startup process.
Thinking about opening a transportation services business? We tell you what you need to know to get started.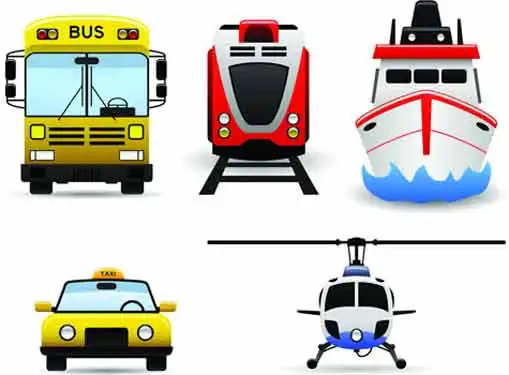 Defining the Scope of a Transportation Services Startup
Transportation services is an exceptionally broad business category that has the potential to sabotage new entrepreneurs before they even get their companies off the ground. Although providing car, bus, van or limo services sounds simple, the devil is in the details, i.e. the scope of services your startup will offer.
To compete effectively, transportation services startups need to research, identify and target a segment of the transportation marketplace. Segmentation can be based on geography (routes), vehicle type, customer profile and other criteria. The important thing is to avoid launching a transportation services business on the premise that you will be all things to all passengers.
Meeting Startup Requirements in Transportation Services
Securing a fleet of vehicles is easy compared to many of the other requirements you will need to navigate in launching your transportation services startup. During the startup phase, you'll need to perform cost analyses on route-by-route basis to establish accurate pricing, conduct an ample amount of marketing to secure passengers and actively network within the local business community generate feeder streams (e.g. with hotels, universities, etc.).
Firsthand experience in the local ground transportation market can be extremely useful for gaining information about underserved routes and customer segments. But regardless of whether you have local experience or not, avoid launching your business until you have thoroughly evaluated the marketplace and settled on a viable business strategy.
Tips for Breaking Into Tight Transportation Services Markets
In most metros, transportation services is a highly competitive industry and it is difficult for new entrepreneurs to break into the marketplace. If you are a complete unknown in your geography, consider forging a strategic alliance with someone who has an established reputation in your community. In some cases, drivers themselves may have connections at hotels, airports and other venues where passengers congregate.
The Internet can level the playing field for companies that lack industry experience or local visibility. By investing in a high quality business website that has been search engine optimized and equipped with an online booking mechanism, your startup can skyrocket to the top of the list for the increasing number of passengers who prefer to book transportation services online.
Business Plans 101 for Transportation Services Business Startups
As an aspiring transportation services business owner, you've invested time and effort in the creation of your initial business plan. Now it's time to address details about your industry.
A detailed, yet concise industry analysis is a basic component of a startup transportation services company business plan. In most cases, industry analyses discuss the opportunities and threats that confront similar businesses throughout your industry.
To succeed, you'll need to be careful to avoid common industry analysis mistakes and to accurately represent your startup in an industry context.
Look Over Competitors
Prior to launching a transportation services business within your community, it's a good idea to determine how you will fit in the competitive landscape. Try our link below to generate a list of competitors nearby. Simply enter your city, state and zip code to get a list of transportation services businesses in your town.
If there's too much competition, it may be wise to consider starting the business in a less competitive marketplace.
Finding a Non-Competitive Business Mentor
After you've evaluated your local competitors, it's essential that you talk to somebody who is already in the business. If you think your local competitors will give you advice, you're being overoptimistic. Why would they want to educate a future competitor?
However, an entrepreneur who owns a transportation services business in another town will be much more likely to talk with you, given that you don't compete with them in their area. Many business owners are happy to give advice to new entrepreneurs. Our estimate is that you may have to contact many business owners to find one who is willing to share his wisdom with you.
The key question new becomes: how to find a transportation services business founder that lives outside of your area?
Here's one way to do it. Just use our link below, find somebody and call them.
Gaining Access to Transportation Services Business Ownership
Common sense will tell you that to enter the world of transportation services business, you'll either need to start a new business or acquire a promising company on the business-for-sale marketplace. There are a lot of benefits of buying a transportation services business.
If you're on the fence consider this: There has never been a better time to acquire a transportation services business. The down economy has resulted in a glut of available businesses, many of which can be acquired for bargain prices.
Consider Buying a Franchise
If you don't have much business experience, you ought to think about buying a franchise rather than starting a business from scratch.
Before opening a transportation services business, it's worthwhile to assess whether purchasing a franchise might make it easy to get started.
The link below gives you access to our franchise directory so you can see if there's a franchise opportunity for you. You might even find something that points you in a completely different direction.
Related Articles on Starting a Company
These additional resources regarding starting a business may be of interest to you.
Coming Up With Good Business Ideas
Buying vs. Starting a Business


Share this article
---
Additional Resources for Entrepreneurs