Start a Business
Starting a Wholesale Yogurt Business
Launching a wholesale yogurt business is your ticket to owning a good, stable business as long as you separate yourself from the competition. We provide a few secrets to improve your startup process.
Wondering how to start a wholesale yogurt business? We take you step-by-step from start to success.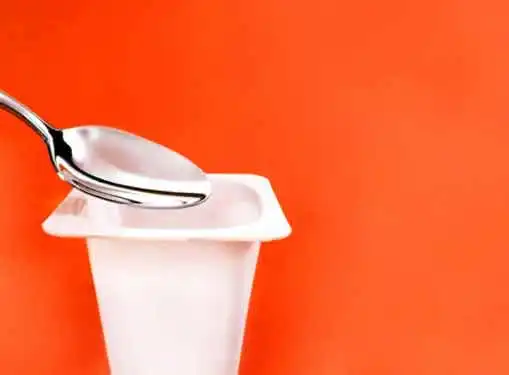 Yogurt Industry Overview
Yogurt has gradually made its way into the American diet as a healthy alternative to other consumer food items. Annual sales of yogurt in the U.S. total $3 billion, nearly double what they were a little more than a decade ago.
Some yogurt manufacturers distribute their products directly to retailers; others rely on wholesalers to distribute their products for them. For entrepreneurs interested in pursuing a yogurt wholesale startup, it's important to conduct a thorough industry analysis to better understand the factors that influence the yogurt retail environment as well as trends in yogurt consumption.
Options for Yogurt Wholesale & Distribution Startups
Would-be yogurt wholesalers should carefully weigh the pros and cons of several yogurt distribution models. While the amount of required startup capital varies from one model to the next, the business structures that carry the highest risks are also the ones capable of delivering the most rewards.
Nonetheless, you'll need to evaluate your options based on available market opportunities and your personal goals as well as your tolerance for risk.
Wholesale Distribution Only. If you elect to pursue a wholesale distribution only startup model, your business will focus on playing an intermediary role between yogurt manufacturers and retailers. Although this startup structure mitigates risk, you'll need to delicately navigate markups and margins to maintain profitability.
Manufacturer & Wholesale Distributor. Another option is to become a yogurt manufacturer that distributes products directly to retailers. The potential for reward is high because you eliminate the middle man. On the other hand, the startup capital requirements for a full-scale yogurt manufacturing facility are substantial and you'll need a background in yogurt/food processing to have any shot at success.
Specialty Wholesaling. The yogurt industry is exceptionally diverse; there are multiple product categories available to wholesale startups including yogurt ice cream, organic yogurt and even gluten/dairy free yogurt. Since it doesn't require refrigeration, the cheapest route to a wholesale yogurt operation may be to specialize in distributing powdered mixes to yogurt ice cream shops.
Best Practices for Writing a Wholesale Yogurt Company Business Plan
Many new wholesale yogurt business owners feel unprepared for the challenge of writing a business plan.
Fortunately, you don't have to tackle your wholesale yogurt company's business plan by yourself. There is a broad range of resources available for solo entrepreneurs who face the daunting task of writing a business plan from scratch.
If you're feeling overwhelmed, take a look at Gaebler's Business Plan Help section for a list of business plan writing resources.
Review Competitors
Before you open a wholesale yogurt business within your community, it's a smart move to find out how strong the competition is. We've provided the link below to help you get a list of local competitors near you. After clicking on the link, type in your city, state and zip code to get a list of wholesale yogurt businesses near you.
Is the local market large enough to support another wholesale yogurt business? If not, you had better be sure that you are doing things much better than the competition.
Talk to People Who Are Already in the Business
If you want to open a wholesale yogurt business you really ought to talk to somebody who is already in the business. If you think your local competitors will give you advice, you're being overoptimistic. What's in it for them?
Fortunately, somebody who runs a wholesale yogurt business in a different city can be a great learning resource for you, once they realize that you are not going to directly compete with them in their community. Indeed, many experienced entrepreneurs enjoy offering advice to startup entrepreneurs. If you are persistent, you can find a business mentor who is willing to help you out.
So, what can you do to find a wholesale yogurt business owner who is willing to advise you because you live in different cities?
Easy. Find them using our link below and start calling until you are successful.
Benefits & Drawbacks of a Wholesale Yogurt Business Acquisition
An acquisition can be a great way to enter wholesale yogurt business ownership. But it's important to evaluate the benefits and drawbacks of buying a business before you decide on either an acquisition or startup approach.
BENEFITS: Acquired wholesale yogurt businesses should be profitable right out of the gate; they should also be capable of demonstrating a loyal customer base, brand identity and operational efficiencies.
DRAWBACKS: On the downside, wholesale yogurt business acquisitions can be difficult to adapt to your unique business philosophy so it's important to make sure the business is capable of achieving your ownership goals before you initiate the buying process.
Don't Rule Out Franchising
Your chances for making a success of your new business are much greater if you buy a franchise and leverage their successful brand and track record.
If your goal is to start a wholesale yogurt business, you should assess whether buying a franchise could make your life much easier.
The link below gives you access to our franchise directory so you can see if there's a franchise opportunity for you. You might even find something that points you in a completely different direction.
Related Articles on Starting a Company
These additional resources regarding starting a business may be of interest to you.
Questions to Ask Before Starting a Business
Share this article
---
Additional Resources for Entrepreneurs