Business Ideas for Entrepreneurs
Starting a Used & Rebuilt Auto Parts Retailer
What are the steps required to open a used and rebuilt auto parts retailer? We cover everything you should know before you open a used and rebuilt auto parts retailer.
Wondering how to start a used and rebuilt auto parts retailer? We take you step-by-step from start to success.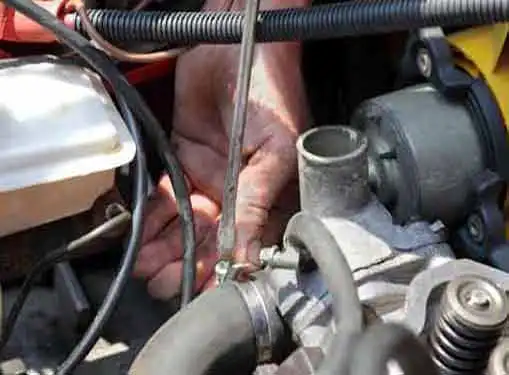 Best Practices: Business Plans for Used & Rebuilt Auto Parts Retailers
Struggling to get the attention of lenders and investors? Maybe it's because you're lacking a high quality business plan.
Business plans address a wide range of issues, including startup financials. Not surprisingly, lenders immediately turn to the financial section and use the accuracy of your forecasts to gauge the value of other parts of the plan.
Subsequently, a thorough understanding of business plan financial basics is a prerequisite to effective business plan writing for used and rebuilt auto parts retailers.
Review Competitors
Well in advance of opening a used and rebuilt auto parts retailer in your area, it's a good idea to see how you will fit in the competitive landscape. Use the link below to generate a list of competitors near you. After clicking on the link, type in your city, state and zip code to get a list of used and rebuilt auto parts retailers near you.
Before you open up shop, make sure you know what you will offer to your customers that provides a significant advantage over your competition's offering.
Learning More About the Industry
If you are seriously contemplating launching a used and rebuilt auto parts retailer, it's essential that you speak with somebody who is already in the business. If you think owners of nearby used and rebuilt auto parts retailers will give you advice, think again. Why would they want to educate a future competitor?
Fortunately, somebody who runs a used and rebuilt auto parts retailer in a location that is not competitive to you will be much more likely to talk with you, after they realize you reside far away from them and won't be stealing their local customers. Indeed, many experienced entrepreneurs enjoy offering advice to startup entrepreneurs. If you are persistent, you can find a business mentor who is willing to help you out.
What's the best way to find a used and rebuilt auto parts retailer founder who is willing to talk to you but doesn't live nearby?
It's easy. Here's a link you can use to find a mentor outside of your area.
Used & Rebuilt Auto Parts Retailer Acquisitions: Financial Considerations
Worried about the financial aspects of starting a used and rebuilt auto parts retailer? Most startup used and rebuilt auto parts retailer owners are.
Financial risk management requires you to at least consider the possibility of setting your startup plans aside to explore acquisition opportunities. At a minimum, it's worth exploring the financial benefits of buying a business to get an established customer base.
Based on the acquisition target's financial records, you should be able to piece together a realistic forecast of your new company's financial picture for the first year and beyond. If you need assistance, we suggest talking to an accountant or professional business planning consultant.
Consider Franchising
Would you risk your startup investment on a coin toss? Probably not. But if you're launching a traditional startup, that's essentially what you're doing - gambling your future on a 50/50 shot at success.
To protect your investment, it's worth considering the possibility of starting a franchise. Leading franchisors offer the support and resources that are often lacking in startups. Some of the most successful entrepreneurs rely exclusively on franchise business models.
Our auto parts franchise directory is full of valuable information to help you determine whether a franchise opportunity may be a wise first step for your business.
More Advice for Startups
These additional resources regarding getting started as an entrepreneur may be of interest to you.
Recurring Revenue Business Models


Share this article
---
Additional Resources for Entrepreneurs