Starting a Business
Starting an Accounting Firm
Opening an accounting firm can get you on the path to a secure financial future as long as you separate yourself from the competition. We offer nuts-and-bolts information that demystifies what it takes to be successful.
We've assembled some helpful information on how to go about opening an accounting firm.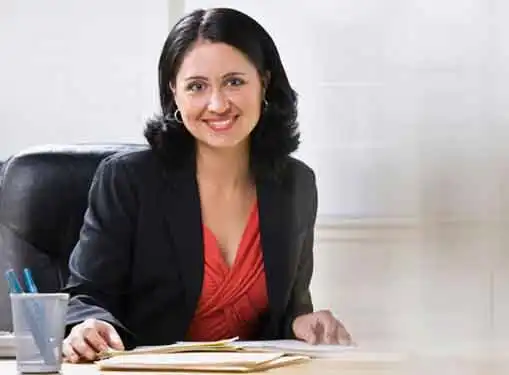 Good Candidates for Accounting Firm Startups
Accountants aren't automatically good candidates for accounting firm startups. Accounting experience and CPA credentials are a given. But beyond the obvious prerequisites, accounting firm startup owners need to possess excellent business skills and a strong entrepreneurial spirit.
That can be a problem for some individuals, especially if they have spent years tucked away in a cubicle, providing accounting support for a large enterprise. To succeed in business ownership, accountants have to be willing to walk away from the adding machine and pound the pavement to sell their services to new clients. If sales and marketing tasks are uncomfortable for you, you might not be cut out for an accounting firm startup.
Startup Benefits
If you decide that you have what it takes to succeed as the owner of an accounting firm, you'll need to decide whether to launch a new firm or buy an existing one. Although an existing firm can offer a turnkey business opportunity, accounting firm startups have a number of distinct advantages.
Successful Business Plans for Accounting Firms
If you've done your homework, you already know that writing a business plan is the most critical thing you can do for your company.
We'll add one more voice to the chorus – writing a solid business plan is the most important thing you can do for your startup. If you take your business plan seriously, the end product will be a document that will guide your company through the critical first year and beyond.
Furthermore, a good business plan will help you avoid key startup mistakes. Lacking a solid business plan, many startups find themselves rudderless and incapable of executing consistent decision making processes, while committed business planners rely on their plans to guide all of their decision making and short-term planning efforts.
Don't Overlook the Competition
Prior to opening an accounting firm in your area, it's a good idea to see how you will fit in the competitive landscape. Use the link below to find competitors near you. Complete the form by entering your city, state and zip code to get a list of accounting firms that are close by.
Before you open up shop, make sure you know what you will offer to your customers that provides a significant advantage over your competition's offering.
Learning More About the Industry
If you want to open an accounting firm it's essential that you learn as much as you can from somebody who is already in the business. Local competitors are not going to give you the time of day, mind you. What's in it for them?
Fortunately, somebody who runs an accounting firm in a location that is not competitive to you will be much more likely to talk with you, provided that you won't be directly competing with them. Indeed, many experienced entrepreneurs enjoy offering advice to startup entrepreneurs. Our estimate is that you may have to contact many business owners to find one who is willing to share his wisdom with you.
Where can an aspiring entrepreneur like you find an accounting firm entrepreneur on the other side of the country to talk to?
It's not that hard. Just use the handy link below and enter in a random city/state or zipcode.
Should I Buy or Launch an Accounting Firm?
There is a lot of debate about whether it's better to start a new accounting firm or acquire an accounting firm on the business-for-sale marketplace.
Unless you have compelling reasons to launch a new business, buying an existing accounting firm may be the better choice.
An acquired accounting firm is a known quantity; a startup is less certain because its forecasts depend on estimated outcomes. If you're diligent about finding the right acquisition prospect, you may be able to leverage a business buying strategy to rapidly propel yourself into a position of industry leadership.
Don't Forget About Accounting Franchises As An Option
Before starting an accounting firm, you should check out whether purchasing a franchise might simplify your startup process.
The link below takes you to our accounting franchise directory so you can see if there's a franchise opportunity for you. There's no harm in looking at franchises, and you can learn a lot in the process.
Related Articles on Starting a Company
These additional resources regarding starting a business may be of interest to you.
Buying vs. Starting a Business
Share this article
---
Additional Resources for Entrepreneurs