Starting a Business
Starting an Amusement & Theme Park
Launching an amusement and theme park is an excellent entrepreneurial opportunity if you do it right. Here are tips and advice on the essential elements for business success.
We've assembled many pertinent tips on how to go about opening an amusement and theme park.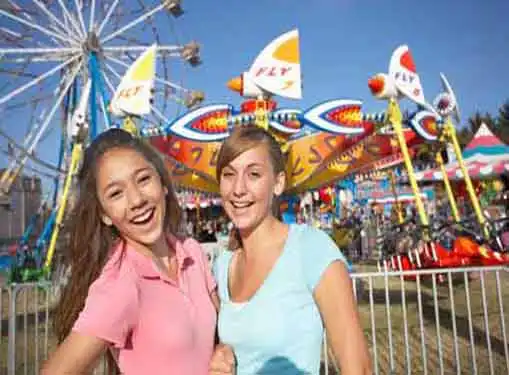 Overcoming Initial Obstacles
A new amusement and theme park is definitely one of the more aggressive startup concepts out there. The leading theme parks are highly competitive and operated by a handful of large corporations. As a startup entrepreneur that means you will be up against highly capitalized and experienced competitors right out of the gate.
Yet there is a reason why large corporations are attracted to amusement parks. A well-planned theme park can generate truckloads of capital for owners and investors. With that in mind, the first obstacle you will need to overcome is your own expectations. It will time, effort and a carefully executed strategy to make your dream a reality, so prepare for a long haul.
Laying the Groundwork
Most entrepreneurs have a hard time raising enough capital to get their amusement park startup off the ground. The process begins by conducting a feasibility study. A professional feasibility study determines whether or not a new amusement park is financial viable and identifies critical threats to the business.
As part of your initial groundwork, you will also want to commission the creation of a professional design from an agency that is experienced in theme park planning. This design is more than a pie-in-the-sky vision of your park -- it's a practical mock-up that considers zoning compliance, safety standards and flow of movement as well as the park's major attractions.
Armed with a feasibility study and design schematics, you can begin to pitch your concept to investors. Don't be surprised if you don't see instant results. Many investors are skeptical of entertainment venues. To improve your chances, target your pitches toward individuals and companies who have been known to invest in entertainment-based opportunities.
Alternative Entry Points
If you aren't able to secure adequate startup capital, consider pitching your concept to existing theme parks or using your concept as a way to demonstrate your amusement and theme park credentials to employers.
It's not uncommon for aspiring theme park owners to work in the front office of existing theme parks for a period of time, increasing their experience level as well as the network of contacts they can leverage to ultimately attract funding to their project.
Best Practices: Business Plans for Amusement & Theme Parks
A great business plan will lay a strong foundation for growth in your startup amusement and theme park.
The most effective amusement and theme park business plans include a comprehensive chapter on finances. Not surprisingly, lenders immediately turn to the financial section and use the accuracy of your forecasts to gauge the value of other parts of the plan.
Subsequently, a thorough understanding of business plan financial basics is a prerequisite to effective business plan writing for amusement and theme parks.
Look Over the Competition
Well in advance of opening an amusement and theme park in your town, it's a smart move to find out how strong the competition is. Use the link below to find competitors nearby. Just enter your city, state and zip code to get a list of amusement and theme parks in your community.
Gain a knowledge of how existing firms have positioned themselves in the marketplace, and then design your business in a way that sets you apart from the others.
Getting Advice from Experienced Entrepreneurs
If you are seriously contemplating launching an amusement and theme park, be sure to learn as much as you can from somebody who is already in the business. Local competitors are not going to give you the time of day, mind you. What's in it for them?
But, a person who owns an amusement and theme park outside of your community will be much more likely to talk with you, as long as they don't view you as a competitive threat. In fact, they are often very willing to share startup advice with you. In my experience, you may have to call ten business owners in order to find one who is willing to share his wisdom with you.
What's the process for finding an owner of an amusement and theme park who is willing to advise you because you live in different cities?
No problem! Just use the link below and try a random city/state or zipcode. Then start dialing for advice until you are successful.
Financial Benefits of Buying an Amusement & Theme Park
Startup amusement and theme parks carry a host of financial risks and concerns. Without an operational history, it's hard to predict how your startup will actually perform in the marketplace.
Financial risk management requires you to at least consider the possibility of setting your startup plans aside to explore acquisition opportunities. Many entrepreneurs buy an existing business for the sole purpose of tapping into the financial benefits of an established customer base.
An acquired business also has documented assets and earnings - a big advantage with lenders and investors.
Franchising May Be a Better Way to Go
As an entrepreneur, your chances becoming a successful entrepreneur are substantially improved when you join the ranks of franchisees in lieu of doing everything yourself.
Before you get too far along in your plan to open an amusement and theme park, you should investigate whether there are good franchise opportunities available that might be the right move for you.
The link below gives you access to our franchise directory so you can see if there's a franchise opportunity for you. You might even find something that points you in a completely different direction.
Entrepreneur Interviews
These interviews should be of interest to you.
More Advice for Startups
These additional resources regarding starting a business may be of interest to you.
Questions to Ask Before Starting a Business
Share this article
---
Additional Resources for Entrepreneurs