Starting a Business
Starting an Art Distribution and Publishing Business
Starting an art distribution and publishing business is a rewarding experience as long as you separate yourself from the competition. We provide a few secrets on the essential elements for business success.
We provide our relevant suggestions on opening an art distribution and publishing business.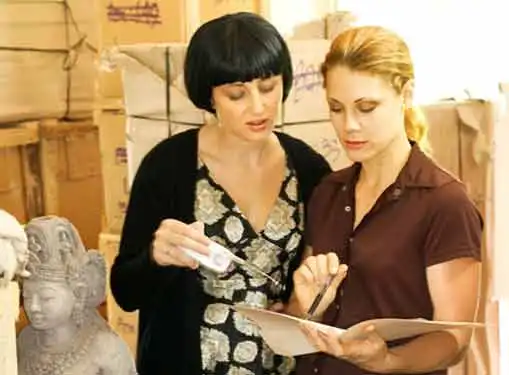 Overview of the Art Distribution & Publishing World
Art distribution and publishing is big business in the U.S. According to recent estimates, U.S. art dealers and galleries haul in approximately $6 billion per year spread out among the industries 5,000+ enterprises.
Many small business owners are intimidated by the idea of launching an art gallery or distributorship. For sure, the art world is a high risk/high reward business environment. But for the right entrepreneurs, the art world can be a profitable and exciting path to success.
More than ever before, art distributors and publishers are relying on technology to connect artists and fine art buyers. Physical galleries continue to have a strong industry presence, but most distributors and publishers also field high quality online galleries to achieve geographic expansion of their customer base.
Stocking a Startup Art Distributorship
Like any other distributor- or dealer-based business, art galleries need to create inventory supply streams. Relationships within the art community are essential for art acquisitions, pricing and other aspects of supply chain management.
Since the original pieces you sell will be on a consignment basis, your risk is limited. However, you'll still need to shrewdly evaluate the salability of every piece your business handles because the costs of marketing and carrying unsold pieces of art will eventually drag down your business and profit margin.
How to Increase Revenue in an Art Distributor & Publishing Startup
In addition to developing relationships with artists for the supply side of the business, startup art distributors need to develop relationships within the art appreciation community. In the art world, it's standard operating procedure for distributors and publishers to contact valued customers about new releases of original art and digital prints.
Managing a large volume of customer contacts can be challenging for any business owner. To increase efficiency, consider integrating a Customer Relationship Management (CRM) system into your distributorship's back office. A good CRM is probably more affordable than you think, especially if you can live without all the bells and whistles that are designed for large corporate selling environments.
Creating a Business Plan for an Art Distribution Business
A common mistake for a small business owner is to not create a business plan.
A good business plan establishes both a framework and a roadmap for your business. If you don't have a business plan, your leadership will be handicapped, making decisions that could be detrimental to your art distribution and publishing business's values and long-term goals.
Start by defining your business mission. The process of writing a mission statement doesn't have to be complicated. Once you're satisfied with your art distribution and publishing business's mission, it's time to initiate the hard work involved with writing the rest of your art distribution and publishing company's business plan.
Evaluate the Competition
Prior to launching an art distribution and publishing business in your area, it's worthwhile to find out how you will fit in the competitive landscape. Try our link below to get a list of local competitors in your area. Just enter your city, state and zip code to get a list of art publishing and distribution companies in your community.
Is the established competition doing a good job? It's important to understand their strengths and weaknesses and think through how you'll stake up against those established businesses.
Learn from Others Who Are Already In This Space
After you've evaluated your local competitors, the next step is to talk to somebody who is already in the business. Local competitors are not going to give you the time of day, mind you. Why would they want to educate a future competitor?
However, a fellow entrepreneur who has started an art distribution and publishing business on the other side of the country will be much more likely to talk with you, after they realize you reside far away from them and won't be stealing their local customers. In that case, the business owner may be more than happy to discuss the industry with you. Our estimate is that you may have to contact many business owners to find one who is willing to share his wisdom with you.
What's the best way to find somebody who runs an art distribution and publishing business that lives outside of your area?
It's easy. Here's a link you can use to find a mentor outside of your area.
Benefits of Buying an Art Distribution Business
On a percentage basis, more entrepreneurs intend to enter art distribution and publishing business ownership through a startup than through a business purchase. Yet art distribution and publishing business startups aren't easy - many fail within the first year.
There are a lot of factors that need to be considered in buying vs. starting a business. While other startups are just getting on their feet, a business purchase dramatically improves the odds that your art distribution and publishing business will be realizing net income from the outset of your ownership engagement.
Don't Rule Out Franchising
Recognize that your chances of doing well with your venture greatly improve if you purchase a franchise in lieu of doing everything yourself.
If your goal is to start an art distribution and publishing business, you ought to check out whether franchising might help you avoid common entrepreneurial mistakes.
The link below gives you access to our franchise directory so you can see if there's a franchise opportunity for you. You might even find something that points you in a completely different direction.
Related Articles on Starting a Company
These additional resources regarding starting a business may be of interest to you.
Consideration Before Buying a Franchise


Share this article
---
Additional Resources for Entrepreneurs