Starting a Business
Starting an Asphalt Seal Coating Business
On a mission to start an asphalt seal coating business? We offer useful tips to help you start, manage and grow your business.
Looking for info on how to start an asphalt seal coating business? Let us lead you step-by-step through the start-up process.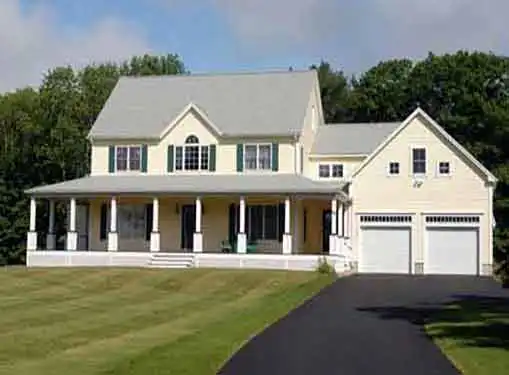 Strategic Startup Tips
Asphalt seal coating businesses provide a much-needed service to homeowners and commercial property owners. They also provide an easy on-ramp to business ownership, even for entrepreneurs who have little or no prior business experience. Starting a successful seal coating company isn't easy - but with a little knowledge and a lot of hard work, it's well within your reach.
The first step in launching a successful asphalt seal coating operation is to target the right market. In general, asphalt driveways are more prevalent in northern climates because asphalt has the ability to contract or expand based on dramatic shifts in temperature. In addition, you'll want to target upper middle class neighborhoods with residents who routinely hire contractors for lawn maintenance and other residential services.
You will also need to have a basic understanding of the seal coating process. Servicing customers' asphalt is much different than slapping a layer of seal coat on your own driveway. The quality of work has to be impeccable, and you'll need to know how to repair large cracks and other flaws.
Asphalt seal coating is an extremely competitive industry with a large concentration of providers in the marketplace. Differentiation is almost exclusively based on cost, so you will need to conduct adequate research to price your startup's services at (or slightly below) the current market rates.
One of the most effective marketing startup strategies is to print door hangers that can be deposited near the entryway of the homes of prospective customers. Your hangers should look professional and contain your company name, contact information, and an accurate price estimate. Remember - the industry competes on cost, so nailing down new customers means proving your value by giving customers competitive upfront pricing.
Expansion opportunities include scaling up your business with additional crews or expanding your services to offer driveway construction or resurfacing. Either way, you'll want to make sure your startup is on firm footing and genuinely poised for growth before you invest additional capital into expanding your business model.
How to Create a Winning Asphalt Seal Coating Company Business Plan
If you've done your homework, you already know that writing a business plan is the most critical thing you can do for your company.
The consequences of neglecting your asphalt seal coating company's business plan can be severe - lenders and investors don't seriously consider funding businesses that lack a viable business plan.
Here's something else you should know: Business plans help prevent key startup mistakes. Lacking a solid business plan, many startups find themselves rudderless and incapable of executing consistent decision making processes, while committed business planners rely on their plans to guide all of their decision making and short-term planning efforts.
Evaluate Competitors
Before you open an asphalt seal coating business in your area, it's worthwhile to determine how you will fit in the competitive landscape. We've provided the link below to help you find competitors nearby. Simply enter your city, state and zip code to get a list of asphalt seal coating businesses in your town.
Before you open up shop, make sure you know what you will offer to your customers that provides a significant advantage over your competition's offering.
Learning More About the Industry
If you are interested in starting an asphalt seal coating business, the next step is to learn from folks who are already in business. If you think owners of nearby asphalt seal coating businesses will give you advice, think again. What's in it for them?
However, a fellow entrepreneur who has started an asphalt seal coating business in another town may be more than happy to give you a few tips, as long as they don't view you as a competitive threat. Many business owners are happy to give advice to new entrepreneurs If you are persistent, you can find a business mentor who is willing to help you out.
How does one quickly and easily locate an asphalt seal coating business owner who is willing to talk to you but doesn't live nearby?
Here's one way to do it. Just use our link below, find somebody and call them.
Should I Buy or Launch an Asphalt Seal Coating Business?
Unfortunately, many inexperienced asphalt seal coating business entrepreneurs approach ownership with the mistaken idea that a startup is their only option when they could also pursue a business acquisition.
Unless you have compelling reasons to launch a new business, buying an existing asphalt seal coating business may be the better choice.
An acquired asphalt seal coating business is a known quantity; a startup is less certain because its forecasts depend on estimated outcomes. If you're diligent about finding the right acquisition prospect, you may be able to leverage a business buying strategy to rapidly propel yourself into a position of industry leadership.
Consider Franchising
As an entrepreneur, your chances avoiding failure in business greatly improve if you opt for franchising instead of doing it all on your own.
If your goal is to start an asphalt seal coating business, you would be wise to assess whether purchasing a franchise might simplify your entering the business.
The link below gives you access to our franchise directory so you can see if there's a franchise opportunity for you. You might even find something that points you in a completely different direction.
Related Articles on Starting a Company
These additional resources regarding getting started as an entrepreneur may be of interest to you.
Buying vs. Starting a Business


Share this article
---
Additional Resources for Entrepreneurs