Starting a Business
Starting a Paintless Auto Dent Repair Business
This advice is ideal for entrepreneurial folks who hope to start an auto paintless dent repair business. Read this before you start!
Thinking about opening an auto paintless dent repair business? We tell you what you need to know to get started.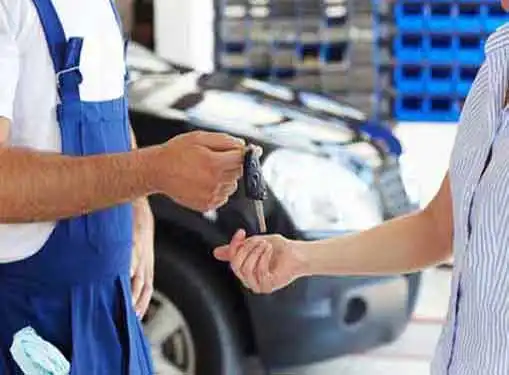 The Benefits of Paintless Dent Repair
Paintless dent repair (PDR) is one of the best-kept secrets of the auto industry. While traditional body repair techniques require extensive paint work, many auto technicians are now using PDR techniques to skillfully remove dents and dings without damaging the vehicle's original paint.
The benefits of PDR are lower costs, faster repair times and higher job quality (no paint mismatches). Not surprisingly, auction houses, car dealerships and other industry stakeholders have eagerly embraced PDR because it allows them to improve the quality of their vehicles without significantly increasing their overhead costs.
However, PDR entrepreneurs need to realize that PDR skill sets are rapidly making their way throughout the auto industry. To make a living as a PDR specialist, you'll need to generate additional revenue streams beyond direct PDR services.
Keys to Profitability for a PDR (Paintless Dent Repair) Startup
Although PDR may seem like magic to industry outsiders, the skill set that is required to perform PDR isn't overly complicated. Outfitted with a simple set of PDR tools and a basic understanding of the necessary techniques, most auto technicians are capable of performing paintless dent repair jobs.
Paintless dent repair specialists can earn a portion of their revenues by providing services to vehicle owners and by contracting their services to other auto-related businesses. But the key to profitability for a PDR startup is diversification. To maximize profitability, you'll need to not only perform PDR services -- you'll also need to equip others to perform PDR.
Training. Right away, your startup should begin to offer PDR training courses for auto dealerships, repair technicians and auction house personnel. Although your long-term vision may be to expand to a full-fledged PDR training school, for now you can build your reputation by providing basic PDR training on location.
Ecommerce. As a PDR specialist, you are uniquely positioned to provide auto technicians with the equipment and supplies they need to perform paintless dent repair for their employers. These days, a business website equipped with an ecommerce platform is the way to go for PDR startups interested in selling products to a geographically diverse customer base.
Manufacturing. Many PDR entrepreneurs leverage their expertise by manufacturing unique tools and supplies for the paintless dent repair marketplace. Even though the addition of a manufacturing division won't be easy, it will give you access and control to a larger share of the PDR industry supply chain.
Creating a Business Plan for an Auto Paintless Dent Repair Business
One of the worst mistakes you can make as a small business owner is to not create a business plan.
A good business plan defines the game plan. If you don't have a business plan, your leadership will be handicapped, choosing short-term opportunities at the expense of long-term benefits.
The first step in creating a business plan is to develop a mission statement for your organization. From there, it's time to initiate the hard work involved with writing the rest of your auto paintless dent repair company's business plan.
Take a Look at Competitors
Well in advance of opening an auto paintless dent repair business in your town, it's a good idea to determine how you will fit in the competitive landscape. Use the link below to find competitors near you. Just enter your city, state and zip code to get a list of auto paintless dent repair businesses in your community.
How tough is the competition in the market you are considering? If the competition is too tough, you may need to think about starting the business in a different area or even start a completely different business instead.
Studying the Market
If you are interested in starting an auto paintless dent repair business, it's a smart move to have a conversation with someone who is in the business. It's very unlikely that the local competition will talk to you. The last thing they want to do is help you to be a better competitor.
However, an entrepreneur who owns an auto paintless dent repair business on the other side of the country will be much more likely to talk with you, provided that you won't be directly competing with them. In fact, they are often very willing to share startup advice with you. If you are persistent, you can find a business mentor who is willing to help you out.
How does one go about finding an auto paintless dent repair business manager that lives outside of your area?
Here's one way to do it. Just use our link below, find somebody and call them.
Advantages of an Auto Paintless Dent Repair Business Purchase
As a would-be auto paintless dent repair business owner, the impulse to build a company from scratch is in your blood. Yet auto paintless dent repair business startups aren't easy - many fail within the first year.
So it makes sense that the idea of buying vs. starting a business should be carefully evaluated before you commit to an ownership strategy. By buying a profitable auto paintless dent repair business, you'll shorten the amount of time it takes to achieve a return on your investment because you'll have the advantage of a proven operation and an existing customer base.
Consider Franchising
Startup small business owners sometimes lack the experience and resources to make a go of it in a competitive business environment. Leading franchises offer aspiring auto paintless dent repair business owners a turnkey business model and other resources that simply aren't available in a non-franchise startup.
Our auto repair franchise directory contains information about some of the best auto paintless dent repair business franchisors in the nation and gives you the ability to identify the one that is right for you.
Related Articles on Starting a Company
These additional resources regarding getting started as an entrepreneur may be of interest to you.
Questions to Ask Before Starting a Business
Buying vs. Starting a Business


Share this article
---
Additional Resources for Entrepreneurs