Starting a Business
Starting an Auto Smog Devices Business
Here's some helpful information that is perfect for aspiring entrepreneurs who hope to start an auto smog devices business. Read these tips before you start!
Thinking about opening an auto smog devices business? We tell you what you need to know to get started.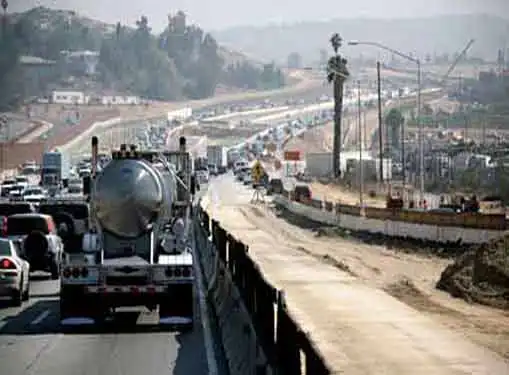 Entrepreneurial Opportunities in Anti-Smog
By now, most people know that auto exhaust is a major contributor to smog, layers of emissions that pollute the air in industrial and highly trafficked urban areas. To combat the proliferation smog and reduce air pollution to acceptable levels, the U.S. Environmental Protection Agency (EPA) released guidelines leading to the modification of all vehicles starting with the 1975 model year.
Catalytic converters (or "cats" as they are commonly known in the industry) reduce toxic emissions and bring vehicles into compliance with EPA standards. Although all new vehicles produced in the U.S. are equipped with catalytic converters and are manufactured to comply with emissions standards, imported vehicles and classic cars may not make the grade.
There are several ways auto smog device entrepreneurs can turn a profit while reducing toxic emissions. While some entrepreneurs specialize in distributing catalytic converters and exhaust systems to repair providers, others perform repairs and modifications directly. In both cases, potential for profit is maximized through specialization in emissions control and smog prevention devices.
Product Tips for Auto Smog Device Businesses
Auto smog device and emissions control startups are product-centered businesses. As a company that is centered around a niche product category, it's important to place your products at the core of your business model. Here are a few tips about how to do it:
Trade Shows. Staying on top of the latest products is a necessity for auto smog device business owners. Auto specialty trade shows can be a great resource for connecting with industry insiders and gathering information on product developments. But to make the most of trade shows, you'll need to go into them with goals and plan for achieving them.
Pricing. Product knowledge is an integral part of product pricing. As you create pricing plans, you'll need to weigh factors like overhead costs and market positioning, and then determine which pricing model is best for your startup based on your company's unique circumstances and industry standards.
Advertising. Effective advertising is a fundamental business skill for auto smog device startup owners. Since you may not have the resources to advertise in as many channels as you would like, you need to learn how to advertise strategically, focusing on ads and ad placements that deliver the highest ROI.
Business Plans 101 for Auto Smog Devices Business Startups
You've been working on your auto smog devices company's business plan for a while now and you think you're really starting to make progress. You've covered your mission, your strategy and the financial chapter is top notch. Now it's time to address details about your industry.
Industry analyses are standard chapters in auto smog devices company business plans and are often required by lenders or investors. Industry analyses are critical for contextualizing your startup within an industry setting.
Although you'll need to provide the right information, you'll also need to be careful to avoid common industry analysis mistakes because the wrong tone and content here could negate all of the hard work you've invested in the rest of your business plan.
Review Competitors
Before you open an auto smog devices business in your area, it's a good idea to find out how strong the competition is. We've provided the link below to help you generate a list of competitors in your area. After clicking on the link, type in your city, state and zip code to get a list of auto smog devices businesses near you.
How are you going to successfully complete with existing firms? It's important that you never underestimate the competition.
Find Good Remote Business Advice
If you are seriously contemplating launching an auto smog devices business, you really ought to speak with somebody who is already in the business. If you think your local competitors will give you advice, you're being overoptimistic. The last thing they want to do is help you to be a better competitor.
But, a person who owns an auto smog devices business outside of your community may be willing to share their entrepreneurial wisdom with you, after they realize you reside far away from them and won't be stealing their local customers. Many business owners are happy to give advice to new entrepreneurs If you are persistent, you can find a business mentor who is willing to help you out.
How would you find somebody who runs an auto smog devices business in another city who you can speak with?
No problem! Just use the link below and try a random city/state or zipcode. Then start dialing for advice until you are successful.
Entrepreneurial Alternatives for Auto Smog Devices Businesses
Some entrepreneurs buy existing auto smog devices businesses, while others plunge headfirst into an auto smog devices business startup. There are a lot of benefits of buying an auto smog devices business.
The current economic climate is a buyer's market – if you have enough capital to start an auto smog devices business, you should have no problem financing the purchase of an auto smog devices business that has a solid earnings history and a workable business model.
Consider Buying a Franchise
Your chances for surviving in business go up significantly when you franchise and leverage their successful brand and track record.
Before you consider starting an auto smog devices business, you may want to determine whether franchising might increase your chances of success.
The link below gives you access to our franchise directory so you can see if there's a franchise opportunity for you. You might even find something that points you in a completely different direction.
Related Articles on Starting a Company
These additional resources regarding starting a business may be of interest to you.
Consideration Before Buying a Franchise
Share this article
---
Additional Resources for Entrepreneurs