Startup Advice
Starting an Elderly Companion Service
We've collected some good advice that is perfect for entrepreneurial folks who plan on opening an elderly companion service. Make sure you consider this advice before you start!
Wondering how to start an elderly companion service? We take you step-by-step from start to success.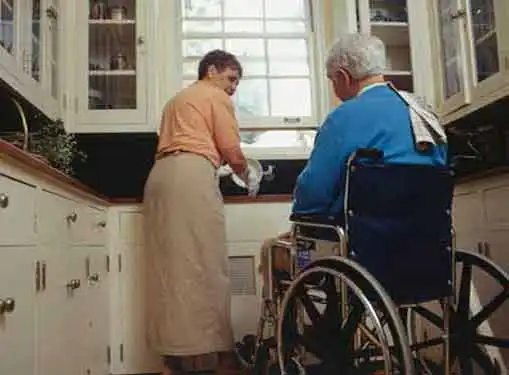 Scope of Services
Elderly companion services offer a unique business opportunity for individuals who possess a combination of caring skills and entrepreneurial ambition. And with the aging boomer population looming on the horizon, the business of elderly companion care is poised to explode in the coming years.
Prospective elderly companion service providers should understand that companion care is not the same as in-home elder care. Instead of bringing elderly clients into your home, you will be required to provide services at their home, sometimes at odd hours. Nearly all elderly companion clients are either in independent living arrangements or housed with family members whose schedules prohibit consistent companionship.
Elderly companion service providers are expected to offer a full range of services to their clients. Hygiene assistance, light meal preparation, housekeeping, scheduled outings, and simple companionship activities are all part of the package.
The families of most independent-living clients expect companions to develop an individualized care program for their loved ones. This program includes not only the companion's schedule and scope of services, but suggestions for improving the client's overall quality of life through companionship.
Elderly companion service providers must be able to maintain a joyful and pleasant attitude, even when their clients make their job difficult. Additionally, elderly companions should complete basic first-aid and CPR training through the American Red Cross in the event that a client experiences a medical emergency.
Many elderly companion services also offer 24-hour emergency care for their clients. Although off-hour services are billed at a higher rate, it's important for families and clients to know that their companion (or a substitute) is available for emergencies.
How to Write a Top Quality Elderly Companion Service Business Plan
A business plan is the skeletal framework for your elderly companion service's mission, goals and strategic vision.
In contemporary business culture, business plans are also litmus tests used by external interests to assess real world viability and marketability.
Early in the process, it's worth your time to learn how to write the market analysis section of a business plan. While a robust market analysis can be a selling point for an elderly companion service startup, weak market research is a sure giveaway for a business that hasn't invested adequate effort in planning.
Look Over the Competition
Long before you open an elderly companion service in your town, it's a smart move to determine how strong the competition is. Use the link below to get a list of local competitors in your city. Just enter your city, state and zip code to get a list of elderly companion services in your community.
How are you going to successfully complete with existing firms? It's important that you never underestimate the competition.
Find Good Remote Business Advice
After you've evaluated your local competitors, be sure to have a conversation with someone who is in the business. It's very unlikely that the local competition will talk to you. It'd be crazy for them to teach you the business.
On the other hand, an individual who has an elderly companion service on the other side of the country will be much more likely to talk with you, once they realize that you are not going to directly compete with them in their community. Indeed, many experienced entrepreneurs enjoy offering advice to startup entrepreneurs. Our estimate is that you may have to contact many business owners to find one who is willing to share his wisdom with you.
Where can you find an entrepreneur who is running an elderly companion service in another community?
No problem! Just use the link below and try a random city/state or zipcode. Then start dialing for advice until you are successful.
Getting Started in Elderly Companion Service Ownership
Would-be elderly companion service business owners can either launch a new business or acquire an existing operation.
Startup elderly companion services can be attractive because they allow the entrepreneur to have more control and greater influence. From a funding perspective, however, you may have a hard time finding lenders who are willing to take a chance on your elderly companion service concept.
Acquired elderly companion services are known quantities - and are less risky for lenders. On the whole, buying a business minimizes uncertainty as well as many of the objections lenders use to disqualify startup entrepreneurs from financing.
Consider Franchising
Purchasing a franchising speeds up your startup process via access to the franchisor's brand recognition and proven business formula.
Before opening an elderly companion service, a smart move is to determine whether franchise opportunities in your space might make your life much easier.
The link below gives you access to our franchise directory so you can see if there's a franchise opportunity for you. You might even find something that points you in a completely different direction.
Related Articles on Starting a Company
These additional resources regarding getting started as an entrepreneur may be of interest to you.
Coming Up With Good Business Ideas
Share this article
---
Additional Resources for Entrepreneurs