Startup How to Guides
Starting an Oil Brokerage
These tips are written for aspiring entrepreneurs who hope to start an oil brokerage. Read this article before you start!
Wondering how to start an oil brokerage? We take you step-by-step from start to success.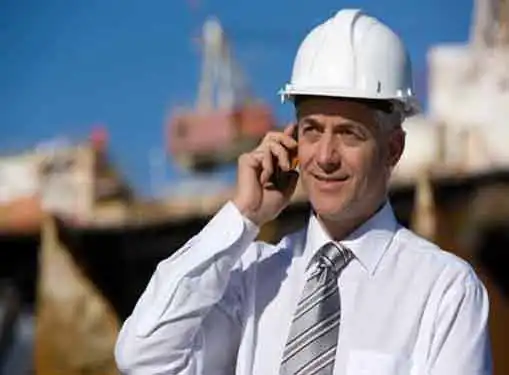 Opportunities for Oil Brokerage Entrepreneurs
Oil brokers serve as the middlemen between buyers and sellers in the global oil market. There are two ways this can be accomplished: (1) Through a commodities exchange, or (2) As a direct intermediary between oil companies and buyers in the energy marketplace.
Rising energy demand and volatility in the oil markets has created an influx of entrepreneurs eager to make their mark in oil brokerage. However, oil brokerage isn't for the faint of heart. The same mechanisms that create the potential for large gains also create the potential for large losses. As a rising entrepreneur in the industry, you'll need to implement measures to minimize your exposure to risk.
Startup Requirements for Emerging Oil Brokerage Firms
An oil brokerage firm requires a more complicated startup strategy than other types of businesses. You can't simply hang a shingle and declare your firm open for business. Commodity trading is highly regulated and has several hurdles that need to be addressed during the course of your startup.
Get Industry Experience. Attempting to start an oil brokerage business without prior industry experience is the equivalent of entrepreneurial suicide. The nuances of the commodities trade require startup entrepreneurs to have a solid grasp of finance, brokerage and oil markets before they take the plunge into brokerage ownership.
Find a Sponsor. Commodities broker are required to be licensed by FINRA (Financial Industry Regulatory Authority). Before you can apply for a license, you need to find a company willing to sponsor your application. The company can be an employer or an industry mentor willing to help you get on your feet.
Complete an Examination. As part of the licensing process, you will need to successfully complete the Series 3 National Commodities Futures Examination. Given the fact that this is exam is a gatekeeper for the industry, you'll need to research exam requirements and educate yourself about commodities trading processes and regulations prior to test day.
How to Create an Oil Brokerage Business Plan
A good business plan is the foundation of your entrepreneurial journey. Despite the diversity that exists in business plan writing, there are several essential elements that good business plans simply must include.
To make sure you've covered all your bases, consider using business plan software during the writing process. The best business plan solutions can be tailored by industry, incorporating highly relevant metrics into your oil brokerage's business plan.
A quick review of Gaebler's business plan software packages article is great place to begin your search for the solution that's right for your oil brokerage.
Check Out the Competition
Before you open an oil brokerage in your area, it's essential to find out how many competitors you have. Use the link below to generate a list of competitors nearby. After following the link, enter your city, state and zip code to get a list of oil brokerages in your area.
Is the local market large enough to support another oil brokerage? If not, you had better be sure that you are doing things much better than the competition.
Talk to People Who Are Already in the Business
As part of your due diligence on opening an oil brokerage, be sure to speak with somebody who is already in the business. Local competitors are not going to give you the time of day, mind you. What's in it for them?
Fortunately, somebody who runs an oil brokerage in a location that is not competitive to you may be willing to share their entrepreneurial wisdom with you, once they realize that you are not going to directly compete with them in their community. In fact, they are often very willing to share startup advice with you. Our estimate is that you may have to contact many business owners to find one who is willing to share his wisdom with you.
Do you know how to find an oil brokerage entrepreneur outside of your area who is willing to talk?
We can help. Follow the link below, try a few city/state combos or zipcodes, and then start calling!
Reasons to Pursue an Oil Brokerage Acquisition
More than a few experts advise prospective oil brokerage startup entrepreneurs to pursue an acquisition strategy. But what's so great about an oil brokerage acquisition?
The availability of acquisition capital should be a major factor in your decision. Investors and lenders have it and you need it. Yet many are hesitant to fund startups, preferring instead to fund business purchases.
At the risk of oversimplification, we think the idea of buying a business to get acquisition capital makes good business sense.
Explore Franchising Options
If you want to minimize your chances of failing, it's smart to think through purchasing a franchise.
Before opening an oil brokerage, it's worthwhile to check out whether franchising might alleviate your startup process.
The link below gives you access to our franchise directory so you can see if there's a franchise opportunity for you. You might even find something that points you in a completely different direction.
More Advice for Startups
These additional resources regarding getting started as an entrepreneur may be of interest to you.
Characteristics of Successful Entrepreneurs
Share this article
---
Additional Resources for Entrepreneurs