Winning Workplaces
Workplace Design
Written by Adam Roy for Gaebler Ventures
Winning workplaces know the value of workplace design. We look at some best practices in designing an effective workplace.
Are you making your workplace work for you?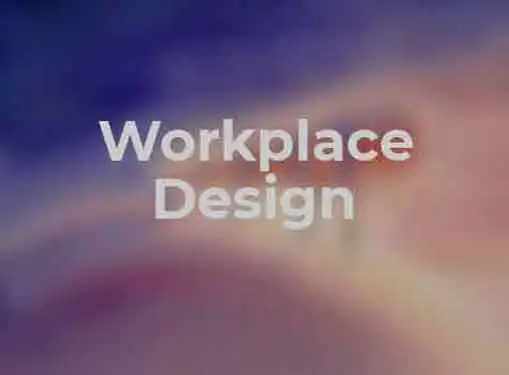 As anyone who has ever run inventory for an office knows, office supplies are best kept neatly and tightly boxed. This arrangement is simple, easy to keep track of, and space-efficient: it just makes sense.
Unfortunately, while neatly packed boxes may work for pens and pencils, this same principle doesn't transfer well to employees. Cramming employees and their work into drab, isolated cubicles is a classic mistake that otherwise keen business owners commit on a regular basis. No matter how large or small their enterprise, business owners who force their workers into badly designed cubicles and isolated offices wreck the community dynamic of their workplace, decreasing morale, productivity, and, most importantly, creativity.
This last effect is particularly dangerous to entrepreneurs. For startups, "innovation" and "creative thinking" are more than buzzwords or team-building jargon. On the contrary, they are the primary forces involved in growing a business and, as such, spell the difference between brilliant success and business failure.
Rather than allowing the office to become a series of obstacles to be tackled, an effective businessperson must actively design their space to work for them, funneling people and their ideas into a positive, community-based environment.
Get rid of the door, but not the privacy
While that cliché "corner office" may seem like attractive accommodations, peace and quiet are not the stuff of which great ideas are made.
A good first step to increasing interaction at every level of your enterprise is to literally keep the door open whenever possible. Similarly, employees who work in the classic cubicle should ideally forgo doors or any type of solid divider that cuts them off from the rest of the workplace. While dividers may decrease noise, they also, from a psychological standpoint, cut employees off from the larger, company-wide tasks at hand. Workers who wish to avoid disturbances can hang signs to that effect outside their workspaces.
Making an appearance
As various companies and creative firms have discovered, not all solutions require office planners to change the locations in which employees work: sometimes the best cure is simply to change how they get there. As a general rule, no one should be able to come into the office, go to their desk and leave without seeing a soul. Rerouting office traffic through break rooms or other common areas encourages everyone involved in the business to mingle and share ideas, boosting workers' well-being and productivity.
What you need and where you need it to be
Contrary to what we may have been taught as children, mixing work and play isn't always a bad thing. Some of the best ideas for business strategies, new products, and even simple solutions to office problems are generated in the break room.
While it's not necessary to turn break time into brainstorm time, sketching out an initial idea can make the difference between "a penny for your thoughts" and "a million for your website design." Placing a pen and a pad of paper in common areas encourages employees to write down ideas and follow through on them.
Your office is more than an investment or the location of your business. It is, in all likelihood, the most expensive equipment that you will ever buy. By designing it to help your business rather than hinder it, you can get your money's worth and then some.
Adam Roy is an accomplished writer specializing in business writing and topics of interest to entrepreneurs and small business owners. His own fast-growing small business, Roy Writing, is based in Northbrook, Illinois.
Share this article
---
Additional Resources for Entrepreneurs