Global Entrepreneurship
Business Environment - India
Written by Gautam Patil for Gaebler Ventures
It is extremely important for entrepreneurs to understand the business environment i.e. the bureaucratic set up, growth prospects, political stability, judiciary effectiveness etc in their region of business. This article focuses on India from this perspective and will provide an overview of some pertinent factors.
In the last few years, India has consistently registered impressive GDP growth rates and is touted to be one of the largest economies of the world in the coming decades.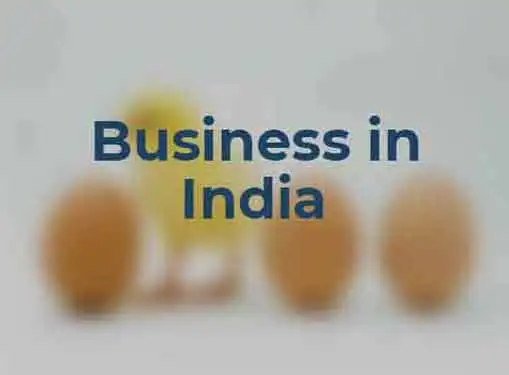 Apart from providing a pool of well trained and high skilled work force, India also houses a 350 million strong middle class which commands a formidable spending power.
The increasing affluence - it has the fourth largest billionaire population in the world - makes it even more attractive as a high end products and luxury goods market. In addition, thanks to a vibrant democracy, it has enjoyed relatively higher stability than other regions in its neighborhood. From an entrepreneur's perspective, bureaucratic issues like company registration period, paper work, licensing issues and tax and other incentives also assume importance.
The procedures for incorporation of a company in India listed briefly can be found here. It takes about 11 steps and on an average about 35 days for incorporation in India. To circumvent certain bureaucratic procedures, single window clearances are also available for certain industries. The procedures are not very different for foreign citizens looking to establish business in India. However, there might be a cap on the amount of 'foreign investment' in certain sectors.
As a market, India's spending power makes it easily one of the most lucrative Asian markets and even globally it remains an attractive market. It has only recently joined the 'trillion dollar GDP' club. However, if PPP (purchasing power parity) is considered it has been a member of this club for a long time now. Its growth rate has been hovering at around 8.5% over the past few years and many sectors of the economy are now opening up.
This opening up of sectors traditionally occupied by government owned monopolies has created a void which can be filled by entrepreneurs. Many sectors like retail, infrastructure, banking, insurance etc are now being hotly pursued. Apart from these sectors, opportunities also exist for small to medium entrepreneurs operating in a niche.
The Indian judiciary has an unimpressive record of law enforcement. Contract enforcement and legal recourse is usually cumbersome and the procedures are long winded and plagued by red tape and corruption. Although political will is being garnered to overcome these issues and set up courts exclusively catering to consumer concerns and business issues it may be long before these set ups become functional.
Entrepreneurs would be advised to reduce their reliance on contracts if damages from violation are expected to be very high. As far as intellectual property is concerned, the scope of recognition of patents is restricted. Thus, entrepreneurs may have to use other legal resources to protect their innovation. On the brighter side, the litigation costs - insurance and liability costs - in India are extremely low as consumer courts do not usually award ridiculous damages thereby reducing the 'cost of doing business'. Entrepreneurs also need to be aware of the vast lingual and cultural diversity in India which one needs to be aware of in order to expand.
Gautam Patil is a recent MBA graduate from the Indian Institute of Management, Bangalore. In addition to serving as a contributing writer for Gaebler.com, he will join the consulting firm Oliver Wyman at their London office.
Share this article
---
Additional Resources for Entrepreneurs