Global Entrepreneurship
Resources for Entrepreneurs - India
Written by Gautam Patil for Gaebler Ventures
Apart from access to venture capital funds and angel investors it is important to have access to good networks of entrepreneurs as these present vast pools of experience and expertise in the domain which the new comer aims to target. Ample availability and access to such networks helps overcome many 'start up' problems.
India's liberalization in 1991 unleashed its entrepreneurial energy, and there was also a vast pool of technically skilled man power to power this process.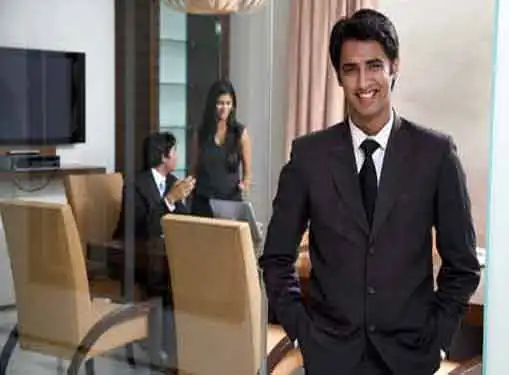 India has already taken the lead in IT outsourcing and has established itself as a leader in biotechnology. In 2007, Dow Jones estimated an inflow of approximately $928 million as the venture capital funds - a whopping 166% increase over 2006 - indicating increasing entrepreneurial activity. Majority of these investments were directed at Information Technology companies (around $384 million) while the rest were directed at other sectors like health care, retail etc.
India now has many active networks and incubation centers specializing in various industries and with tight linkages with academia, venture capitalists and successful entrepreneurs. As described above, there is also an increasing inflow of venture capital money accessible to small to medium entrepreneurs.
The National Entrepreneurship Network, founded in 2002, is a not-for-profit organization which aims at inspiring next generation of entrepreneurs in India.
Its co-founders constitute India's premier technical and management institutes. It thus provides budding entrepreneurs with innovative ideas an easy access to incubators, angel investors, academia, consulting services and even jobs in startup companies to provide a firsthand experience.
It also provides a Stanford University certified course on entrepreneurship, the first of its kind in Asia.
Pluggd.in provides support for Indian technology startups including review of products and start up services, due diligence of potential investments for venture capitalists and industry reports various sectors. NASSCOM (The National Association of Software and Services Companies), a chamber of commerce in India, provides support for filing international patents and has also set up an India Innovation Fund.
The Entrepreneurship Development Institute, founded in 1983, was set up with the mission to provide entrepreneurship training, research and education. It offers a wide variety of courses ranging from aimed at Micro Enterprise, Micro Finance, Small-to-Medium Enterprise Business Development, Social Entrepreneurship, Woman Entrepreneurship etc and also offers a Post Graduate Diploma in Management for Entrepreneurship and NGO management. The Wadhwani Foundation organizes business plan competitions, provides support in writing business plans, access to incubators in the US and tools for small to medium businesses.
Indian academic and research institutions host a number of high quality incubation centers. These benefit from academic linkage and better visibility to potential investors. For example, you might consider perusing this list of some of the better known incubation centers in India.
Some of these incubation centers specialize in niche sectors like food processing or agriculture. The process for access to these centers usually involves a detailed analysis of the business plan and an interaction with the entrepreneurs by a group consisting of academicians, experienced entrepreneurs and venture capitalists.
Gautam Patil is a recent MBA graduate from the Indian Institute of Management, Bangalore. In addition to serving as a contributing writer for Gaebler.com, he will join the consulting firm Oliver Wyman at their London office.
Share this article
---
Additional Resources for Entrepreneurs