Retailing Advice
Effective Sales Clerks
If your sales clerks in your store are hard to find, odds are your store isn't doing well. Here are a few tips to make sure sales clerks are accessible and helpful to customers.
If you're a retailer, you already know that there are hundreds of ways your business can go belly up.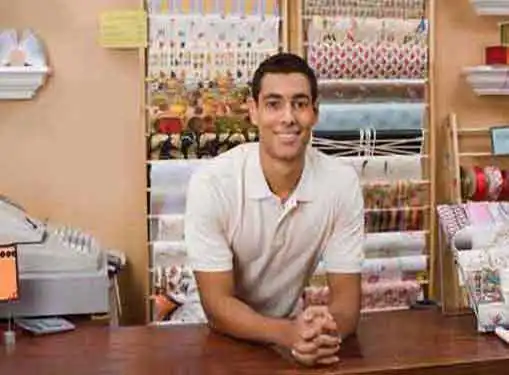 But if inventory disasters, vendor meltdowns, and competitive pressures aren't enough for you to worry about, there's one more thing that should keep you up at night: Sales clerks.
Hundreds of retail operations go out of business simply because they failed to effectively train and supervise their sales staff. Although it's easy to take your sales clerks for granted, studies show that clerks have a significant impact on both customer satisfaction and customer retention. Here's what the numbers tell us:
33% of customers were unable to locate a sales clerk the last time they shopped at a retail establishment.
25% of customers state that when they did find a sales clerk, the clerk ignored them.
3% of customers were so dissatisfied with their sales clerk experience that they will never shop in the store again.
Is your business prepared to absorb a 3% reduction in gross sales because your sales clerks were unable or unwilling to do adequately meet your customers' expectations? Probably not.
But unless you take the necessary steps to help your sales clerks stay at the top of their game, your business could be in jeopardy.
Attentiveness
A sales clerk's primary mission is to assist customers with the buying process. For that to happen, the sales clerk needs to remain available to customers and attentive to their needs. If customer satisfaction is a priority for you, it should also be a priority for your staff. Sales clerks need to understand that although stocking shelves and working the register are important tasks, their most critical role is customer assistance.
Training
Successful retailers go to great lengths to train their sales clerks to effectively meet their customers' expectations. If your training program consists solely of vendor-sponsored product training, you are missing the boat. Product training is vital, but to achieve your company's goals your clerks also need instruction in areas like selling strategy, customer service, and interpersonal communication.
Incentives
Once your clerks have been properly trained, the next step is to provide incentives for them to consistently offer a high level of service to your customers. Commissions can be a good incentive, but not always. In some cases non-commission incentives (e.g. performance goals) can be just as effective. The important thing is to find an incentive that motivates your sales clerks to do the best job possible everyday.
Supervision
Unfortunately, the level of supervision in many retail stores amounts to little more than a daily reconciliation of the cash register. The problem is that quality sales clerks don't just happen. They need strong supervision to hold them accountable and assess their progress. If you are unable to personally supervise your clerks, you'll need to have capable sales managers in place to do the job for you. You might also want to think about initiating a system to track customer satisfaction with individual clerks.
Share this article
---
Additional Resources for Entrepreneurs