Small Business Insurance
Health Insurance for the Self-Employed
If you work alone, you can't get a group health insurance policy per se. So what are the health insurance options for the self-employed?
As a self-employed business owner, you know how difficult it can be to find good health insurance - especially if you are your company's only employee.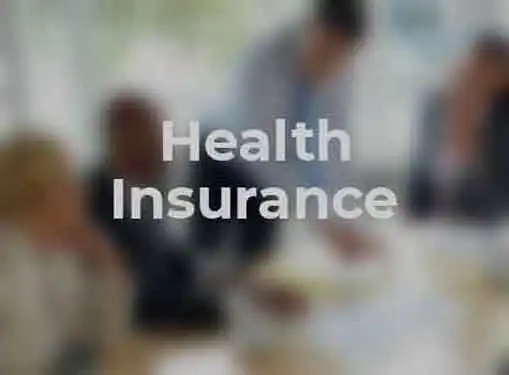 But even though finding quality health coverage may feel like a hopeless endeavor, don't give up yet. An affordable healthcare solution might be closer than you think.
One of the reasons self-employed individuals have a hard time nailing down health insurance is because they can't get the group rates that are available to their larger competitors.
If that's not bad enough, the premiums paid by smaller companies (less than 200 employees) are increasing at twice the rate of companies with 500 employees or more. The cost differential between small companies and large corporations is so severe that many self-employed individuals are forced to go either underinsured or completely uninsured to make ends meet.
Fortunately, it is possible to be self-employed and still maintain quality healthcare coverage. Although everyone's situation is different, here are a few ideas to help start your search.
Keep your current health insurance.
Many self-employed individuals have recently left jobs and careers to pursue the dream of small business ownership. There's a good chance that when you were employed by someone else, you were covered under a health insurance plan that you might have been able to take with you after you terminated your relationship with your employer.
When an employee leaves a company, the COBRA (Consolidated Omnibus Budget Reconciliation Act) of 1985 offers them the ability to retain their health insurance plan at the same cost for a specified time. Although there is a time limit and you will have to pay the full premium yourself, it's an attractive bridge option for someone leaving a career for self-employment.
Get insurance under spouse's plan.
How do other self-employed people maintain affordable health coverage? The reality is that a lot of them simply obtain coverage under a working spouse's plan. Sure, you might have to pay a little in extra premiums, but it's a lot cheaper than trying to find coverage on your own. And the best part is that you can take the extra premiums you pay as a tax write-off for the business.
Combine a high-deductible plan with an HSA.
If coverage under a spouse's policy is not an option, you may still be able to minimize your health insurance costs with a high-deductible insurance plan. Although the premiums are significantly lower for these plans, the downside is that the high deductible limits the benefits to major medical procedures. However, if you combine a high-deductible plan with a HSA (Health Saving Account), you can cover routine medical expenses with pre-tax dollars - not ideal, but still better than having no insurance at all.
Join other self-employeds.
It's not uncommon for professional or trade organizations to offer self-employed individuals the opportunity to join together to get group rate insurance. These groups typically charge a fee for membership, but the cost benefit for insurance purposes often makes the membership fee a worthwhile investment.
Share this article
---
Additional Resources for Entrepreneurs