Small Business Insurance
Lowering Health Insurance Costs
Would a higher deductible help lower your business health insurance costs? Is self-insurance an option for you? We discuss a few smart ways to lower your health insurance costs.
The bad news is that health insurance costs represent a significant - and growing - part of your expense budget.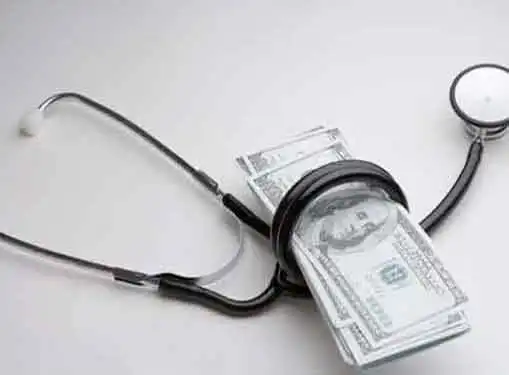 But the good news is that you don't have to take your health insurance costs lying down. There are several things you can do to lower the amount you pay for health insurance for your employees. Here's how to get started . . .
Shop Around
With so many insurance-related resources available, there is simply no excuse for not shopping around. The internet is a great place to begin your search, but don't limit your insurance search to what's available online. Talk to other small business owners to find out what plans they use, too. Once you've compiled a list of potential plans, lay them out in a side-by-side format to compare plan features and prices.
Decrease Benefits
If you are in a pinch, you always have the option of lowering your health insurance costs by choosing a plan that offers fewer benefits than your current one. Although this looks good on paper, it can be tricky since the result is a net loss for your employees. However, if it's a choice between offering a reduced benefit healthcare package or no package at all, your employees will agree that reducing benefits is the way to go.
HSAs (Health Savings Accounts)
Health savings accounts are becoming an increasing popular option for lowering insurance costs. By combining a HSA with a high-deductible insurance plan ($1,000+ for individuals, $2,000+ for families), employees are covered for major medical procedures, but have the option of paying for smaller, more routine expenses with pre-tax dollars.
Employers reduce their costs because high-deductible plans are less costly than traditional plans and employer contributions to HSAs are tax deductible. Under the right circumstances, it can be a win/win situation for employers and employees alike.
AHPs (Association Health Plans)
Although somewhat controversial, association health plans may be a lower cost alternative than your current insurance plan. The benefit of an association plan is that it enables a small business to link up with other small businesses for the purpose of providing health coverage for their employees.
The downside is that association plans do not offer the same protections as conventional insurance plans and can potentially leave subscribers unprotected in certain situations.
For example, unlike conventional plans, AHPs are not required to offer the same rates to all of their subscribers and they are not restricted from significantly raising their rates from year to year. Therefore, it's critical to make sure you thoroughly understand the terms and conditions of an AHP before you make any commitments.
Promote Employee Health
If an ounce of prevention is worth a pound of care, then a penny of preventative health programs is worth a dollar of health insurance. It just makes sense that the healthier your employees are, the less you will need to spend on healthcare benefits.
Employer-sponsored programs like smoking cessation clinics and healthy eating classes will not only reduce your healthcare costs, but also improve your company's productivity through lower absentee rates and improved employee morale.
Share this article
---
Additional Resources for Entrepreneurs