Raising Money
How Much Should I Borrow to Start a Business?
Written by Rosalind Resnick for Gaebler Ventures
New entrepreneurs often wonder how much money they should borrow to start a business. Business expert Rosalind Resnick of Axxess Business Consulting offers her insights on debt financing.
People often ask me how much debt is safe to take on when starting a business.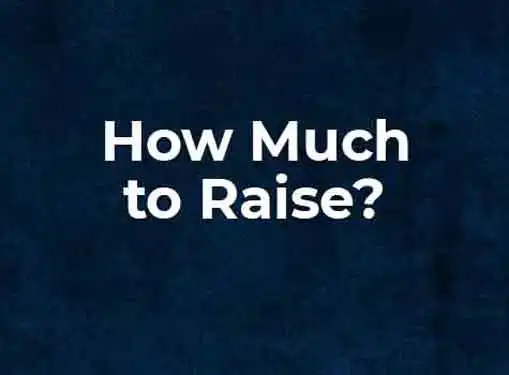 The truth is that it depends on your company's cash flow and your personal tolerance for risk.
While many entrepreneurs launch businesses on their personal credit cards or by taking out a home equity loan, it's risky to pile on too much debt before your company starts making a profit.
If your business can't kick off enough cash to cover your monthly interest expense, you risk defaulting on the loan, putting your home and business in jeopardy.
That's why it's often wiser for startups to do business with lenders who are a little more forgiving, such as friends and family members. People you know are usually (but not always) more patient than banks and credit card companies and are often willing to let interest payments slide until your company gets on its feet.
Once your company starts making a profit, you'll have many more options available such as a credit line secured by your company's accounts receivable (the money that your customers owe you but have not yet paid).
Unlike a loan that requires you to make fixed monthly payments of principal and interest, a credit line allows you to draw down only the money you need and to pay interest only on the amount that you borrow.
Need a Consulting Firm That Helps Entrepreneurs?
Rosalind Resnick runs Axxess Business Consulting, a company that helps entrepreneurs just like you. They've worked with over 500 startups, small businesses and emerging growth companies in a wide range of industries. Call 917-689-4368 to learn more.


Another advantage of debt financing is that you don't dilute your company's equity. Think about it: If you knew that your company was going to be worth $100 million in the next five years, how much equity would you be prepared to give away to an investor?
While debt financing certainly isn't the solution for every startup business (I'm still a proponent of VC funding for tech companies that need to raise a lot of cash and write a lot of code before they can start making any sales), you'll kick yourself later if you slice off a big piece of equity to raise money that you didn't really need.
Rosalind Resnick is the founder and CEO of Axxess Business Consulting, a New York consulting firm that advises startups and small businesses.
Share this article
---
Additional Resources for Entrepreneurs