Opening a Business
How to Start a Beer Line Cleaning & Repair Business
Here's some helpful information that is written for those of you who plan on opening a beer line cleaning and repair business. Make sure you consider this advice before you open up shop.
Thinking about opening a beer line cleaning and repair business? We tell you what you need to know to get started.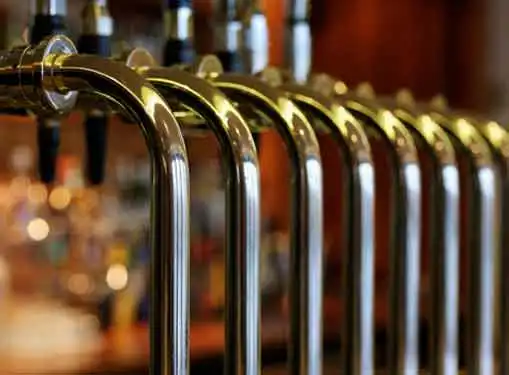 Cleaning Up in the Beer Line Maintenance & Repair Industry
Consumers naturally assume that the frosted mug of beer they enjoy at their favorite watering hole will be free of particles and foul tastes. But bars and food service establishments know that without line maintenance and repair, their ability to serve tasty suds wouldn't exist.
It doesn't take long for beer lines to accumulate sludge and materials that can jeopardize patrons' health and enjoyment. In many cases, beer distributors offer line cleaning and repair as a free service to the customers; in other instances, these services aren't provided and need to be secured from a qualified beer line maintenance firm.
For information about health and safety standards for bars and restaurants, visit the National Restaurant Association website.
Startup Requirements for Beer Line Cleaning Businesses
Compared to many other startup opportunities, launching a beer line maintenance business is a relatively straightforward venture that can easily be accomplished by an owner/operator with the right training.
Startup capital requirements are minimal. In addition to basic business skills and a handful of customers, you can start a beer line cleaning business with a few hundred dollars worth of equipment and supplies. However, many beer line maintenance companies send a little more and buy professional-grade cleaning pumps. On the secondary market, you should be able to pick up a decent quality cleaning pump for as little as $500.
How to Find Customers for a New Beer Line Cleaning Business
Customer acquisition for beer line maintenance & repair startups comes from two primary sources: Bars (restaurants) and distributors.
Writing Tips for a Beer Line Cleaning & Repair Company Business Plan
We know - writing a business plan can be a daunting task for a new entrepreneur.
Learning how to draft a beer line cleaning and repair company business plan isn't difficult. If you can get past the mystique, you'll see that a business plan just describes where your beer line cleaning and repair business is headed and how you intend to get there.
Although there are many uses for a business plan, it's most important function is to guide your decision making and strategic planning.
Before you begin, we recommend reviewing a few sample business plans.
Take a Look at Competitors
Prior to launching a beer line cleaning and repair business in your area, it's a good idea to determine how you will fit in the competitive landscape. Use the link below to get a list of local competitors in your city. Just enter your city, state and zip code to get a list of beer line cleaning and repair businesses in your community.
Is the established competition doing a good job? It's important to understand their strengths and weaknesses and think through how you'll stake up against those established businesses.
Learn from Others Who Are Already In This Space
Once you've finished assessing the competion, it's a smart move to learn from folks who are already in business. Local competitors are not going to give you the time of day, mind you. Why would they want to educate a future competitor?
But, a person who owns a beer line cleaning and repair business in a location that is not competitive to you can be a great learning resource for you, given that you don't compete with them in their area. In that case, the business owner may be more than happy to discuss the industry with you. In my experience, you may have to call ten business owners in order to find one who is willing to share his wisdom with you.
Where does one find an entrepreneur who is running a beer line cleaning and repair business in a different locale who can assist you?
We can help. Follow the link below, try a few city/state combos or zipcodes, and then start calling!
How to Buy a Beer Line Cleaning & Repair Business
Many experts advise against starting a beer line cleaning and repair business if you can buy an established operation. Yet the process of buying a beer line cleaning and repair business introduces a new set of challenges.
As you would expect, there are a number of steps in buying a business. For most prospective business buyers, the first step is to contact a business broker.
Although you could buy a beer line cleaning and repair business on your own, you'll save time and money by recruiting a reputable broker with industry experience.
Consider Franchising
You should know that your odds of doing well with your venture are higher when you join the ranks of franchisees and benefit from the prior work of others and their lessons learned.
Prior to starting a beer line cleaning and repair business, you ought to check out whether purchasing a franchise might increase your chances of success.
The link below gives you access to our franchise directory so you can see if there's a franchise opportunity for you. You might even find something that points you in a completely different direction.
More Advice for Startups
These additional resources regarding starting a business may be of interest to you.
Characteristics of Successful Entrepreneurs
Share this article
---
Additional Resources for Entrepreneurs