Opening a Business
How to Start a Bridal Gown Rental Business
Starting a bridal gown rental business is an excellent entrepreneurial opportunity if you do it right. Here is a friendly, comprehensive guide that demystifies what it takes to be successful.
Thinking about opening a bridal gown rental business? We tell you what you need to know to get started.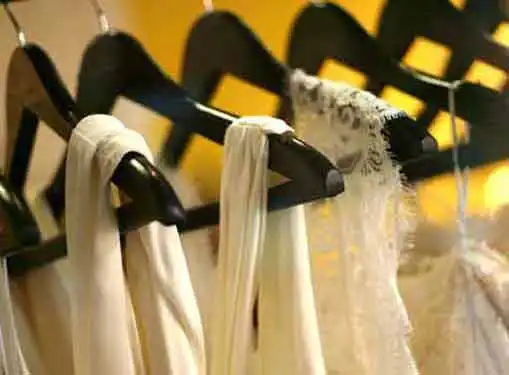 The Basics of Bridal Gown Rental Businesses
Weddings are a $40 billion annual industry in the U.S. A big share of the wedding market is comprised of wedding apparel and includes everything from one-of-a-kind wedding gowns for brides to tux rentals for grooms.
In an effort to save cash, many brides have begun to explore bridal gown rental options. While a rental simply won't do for sentimental brides, others prefer to rent their wedding dresses so they can splurge on the reception or honeymoon.
Another benefit of bridal gown rental is that it allows brides to wear styles of dresses that are priced beyond their budget. Since they aren't buying the dress, brides can afford to choose from a much wider selection of gowns and dress designs.
Tips for Setting Up a Wedding Dress Rental Store
A wedding gown rental operation is similar to any other type of apparel store. In fact, many wedding dress rental businesses sell and/or rent other types of apparel including bridesmaid dresses, prom dresses, tuxedos and formal wear.
Right away you'll want to lease a retail space in a convenient, high traffic location. A space that was previously used for clothing retail is best because it may already have dressing rooms, back room alteration stations and display areas.
Next, you will need to stock your startup with wedding gowns and formal apparel. Since rental customers want the most recent styles, avoid overstocking your startup with last year's fashions. As fashions go out of style, you can sell them at a discount to help recover the cost of new purchases.
Marketing a Bridal Gown Rental Startup
The wedding industry is seasonal and local. So when it comes to marketing, you'll want to promote your bridal gown rental business in the same places and at the same times as other players in the local wedding market.
It's also helpful to focus your marketing efforts on messages and marketing mechanisms that generate customer enthusiasm. A wedding is a happy time and it's important for gown rental providers to participate in their customers' excitement.
Bridal fairs, wedding guides and other local resources are all standard marketing targets for serious gown rental entrepreneurs. However, don't be afraid to expand your marketing strategy to include tactics and channels beyond the mainstream, especially if you believe they will result in a decent ROI for your business.
Business Plans 101 for Bridal Gown Rental Business Startups
Startup entrepreneurs slave over the creation of their business plans, investing countless hours in the details of their startup strategy. Now it's time to address details about your industry.
Industry analyses are standard chapters in bridal gown rental company business plans and are often required by lenders or investors. Industry analyses are critical for contextualizing your startup within an industry setting.
To succeed, you'll need to be careful to avoid common industry analysis mistakes and to accurately represent your startup in an industry context.
Be Part of Your Local Community
This type of business is usually dependent on local customers for most of the company's revenues. To win the loyalty of local customers, you'll need to craft a business identity that incorporates a commitment to community stakeholders. As such, every action you take in building your business must actively court local customers.
Look Over Competitors
Before you open a bridal gown rental business in your town, it's a smart move to see how you will fit in the competitive landscape. We've provided the link below to help you get a list of local competitors near you. Simply enter your city, state and zip code to get a list of bridal gown rental businesses in your town.
Is the local market large enough to support another bridal gown rental business? If not, you had better be sure that you are doing things much better than the competition.
Talk to People Who Are Already in the Business
After you've evaluated your local competitors, it's a wise move to have a conversation with someone who is in the business. If you think your local competitors will give you advice, you're being overoptimistic. Why would they want to educate a future competitor?
However, an entrepreneur who owns a bridal gown rental business outside of your community may be more than happy to give you a few tips, once they realize that you are not going to directly compete with them in their community. Indeed, many experienced entrepreneurs enjoy offering advice to startup entrepreneurs. In my experience, you may have to call ten business owners in order to find one who is willing to share his wisdom with you.
How do you locate somebody who runs a bridal gown rental business in another community?
Simply, try our helpful link below, type in a random city/state or zipcode, and start calling.
Gaining Access to Bridal Gown Rental Business Ownership
As a bridal gown rental business entrepreneur, it's important to explore all of your options before you commit to a specific business opportunity. There are a lot of benefits of buying a bridal gown rental business.
If you're on the fence consider this: There has never been a better time to acquire a bridal gown rental business. The down economy has resulted in a glut of available businesses, many of which can be acquired for bargain prices.
Consider Buying a Franchise
Franchised business startups give new business owners instant access to a proven workplace routine. By tapping into a franchise, startup entrepreneurs eliminate the guesswork and gain the advantage of established business processes.
With many bridal gown rental business franchise opportunities to choose from, we recommend visiting our rental franchise directory to determine which franchisors are consistent with your vision and goals for your startup.
Related Articles on Starting a Company
These additional resources regarding starting a business may be of interest to you.
Buying vs. Starting a Business
Share this article
---
Additional Resources for Entrepreneurs