Business Startup Instructions
How to Start a Gambling Addiction Treatment Center
Life as an entrepreneur rocks! Maybe you should open a gambling addiction treatment center. This advice can help you get a handle on what you need to do.
Wondering how to start a gambling addiction treatment center? We take you step-by-step from start to success.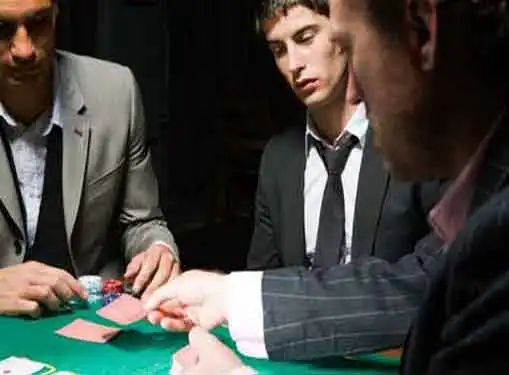 The Business of Treating Addictive Gamblers
In the U.S., gaming generates in more than $90 billion per year in gross revenue (defined as remaining profits after winnings have been paid out). This represents a ten-fold increase in the size of the gambling industry since 1975. But the dark side of the industry's meteoric growth is that gambling addiction has reached epidemic levels.
Since gambling addiction doesn't discriminate based on age, race or gender, gambling addiction centers are expected to treat a wide cross-section of clients, typically in a residential context although nonresidential treatment is also an option for gambling treatment entrepreneurs.
The best gambling treatment centers leverage professional expertise across a range of modalities and therapeutic offerings. Individual and group counseling sessions are standard practice. So for startup gambling addiction treatment entrepreneurs, effective hiring can be a gateway to establishing credibility in the field.
Securing a Location for a Gambling Treatment Center
Nonresidential gambling treatment centers have flexible space requirements. In many cases, nonresidential centers can be located in storefronts or other locations that are readily available for commercial lease.
Residential facilities, on the other hand, are trickier since zoning, licensing and other issues can complicate the process. It's usually preferable to find a location that has already been used as a residential facility rather than retrofitting a space to accommodate live-in clients.
Bed and breakfasts, small hotels and other facilities are generally good candidates for gambling addiction and recovery centers. Even though a certain level of retrofit may still be required, these types of facilities have the bones (and more importantly the zoning classification) to accommodate clients in residential programs lasting three to five weeks.
Procedural Issues for a Gambling Treatment Center Startup
Over the years, the rehab industry has learned many lessons about the policies and procedures that are required to operate first-rate treatment facilities. Yet many first-time treatment center entrepreneurs start from scratch, reinventing wheels rather than integrating tried and true methods from other rehabilitation professionals.
When clients enter your facility, they must have a clear understanding of the things that will and won't be permitted in your center. Like other forms of rehab, residential gambling addiction treatment rarely exists in isolation. Substance abuse and other issues add a layer of the complexity to the treatment process, so in addition to ironclad facility policies, you may need to create strategic partnerships with other local treatment professionals (e.g. substance abuse counselors, psychiatrists, etc.) to treat the full range of issues you encounter.
Business Plans 101 for Gambling Addiction Treatment Center Startups
Startup entrepreneurs slave over the creation of their business plans, investing countless hours in the details of their startup strategy. But your business plan won't be finished until you've included material about your industry.
The absence of a thorough industry analysis may incline lenders and/or other external stakeholders to take a negative view of your company. In this section, your readers will gain a clearer understanding of your business stacks up against the rest of the industry.
To succeed, you'll need to be careful to avoid common industry analysis mistakes and to accurately represent your startup in an industry context.
Consider Competitors
Well in advance of opening a gambling addiction treatment center in your area, it's a smart move to determine what the competition looks like. We've provided the link below to help you get a list of local competitors near you. Complete the form by entering your city, state and zip code to get a list of gambling addiction treatment centers that are close by.
How are you going to successfully complete with existing firms? It's important that you never underestimate the competition.
Find Good Remote Business Advice
If you are seriously contemplating launching a gambling addiction treatment center, it's a wise move to have a conversation with someone who is in the business. If you think your local competitors will give you advice, you're being overoptimistic. What's in it for them?
However, a fellow entrepreneur who has started a gambling addiction treatment center outside of your community can be a great learning resource for you, after they realize you reside far away from them and won't be stealing their local customers. In that case, the business owner may be more than happy to discuss the industry with you. It can take a while to find an entrepreneur who is willing to talk, but it's well worth the effort.
Where can an aspiring entrepreneur like you find an owner of a gambling addiction treatment center who is willing to talk to you but doesn't live nearby?
We can help. Follow the link below, try a few city/state combos or zipcodes, and then start calling!
Gaining Access to Gambling Addiction Treatment Center Ownership
Some entrepreneurs buy existing gambling addiction treatment centers, while others plunge headfirst into a gambling addiction treatment center startup. There are a lot of benefits of buying a gambling addiction treatment center.
If you're on the fence consider this: There has never been a better time to acquire a gambling addiction treatment center. The down economy has resulted in a glut of available businesses, many of which can be acquired for bargain prices.
Consider Franchising
The chances of achieving your top business goals are much better if you go the franchising route and benefit from the prior work of others and their lessons learned.
Before you consider starting a gambling addiction treatment center, a smart move is to investigate whether buying a franchise could increase your chances of success.
The link below gives you access to our franchise directory so you can see if there's a franchise opportunity for you. You might even find something that points you in a completely different direction.
Related Articles on Starting a Company
These additional resources regarding starting a business may be of interest to you.
Recurring Revenue Business Models
Share this article
---
Additional Resources for Entrepreneurs