How Do I Start a Business
How to Start a Process Service Business
These tips are ideal for entrepreneurial folks who are thinking about starting a process service business. This is a must-read before you begin your venture.
Thinking about opening a process service business? We tell you what you need to know to get started.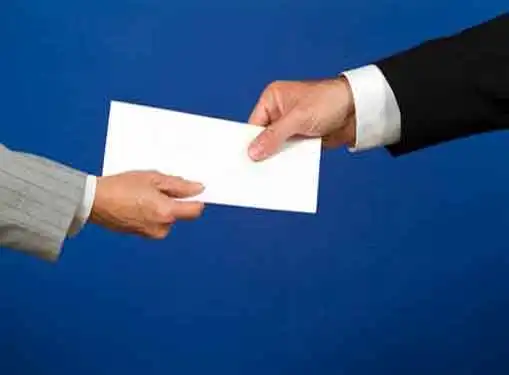 The Fundamentals of a Process Service Business
Process service is one of many entry points to entrepreneurship in the legal community. It refers to the processes and procedures required to provide legal notice to defendants and legal entities, typically in the form of legal documents.
Attorneys and other legal players regularly contract with third parties to perform process service on their behalf. However, starting a process service business isn't as easy as hanging a shingle and soliciting jobs around town. The process service industry is subject to regulations that vary from by legal jurisdiction and the manner in which notice is served must comply with strict jurisdictional guidelines.
Startup entrepreneurs in the process service industry must be capable and experienced since a flawed service process can jeopardize your clients' legal standing. Clients typically look for firms with proven expertise and affiliations with trade associations like the National Association of Professional Process Servers (NAPPS).
Key Building Blocks for Process Service Startups
When you consider the startup requirements for many other types of businesses, process service startups should be relatively painless. But to achieve long-term success, your process service agency will need to be built on a strong foundation.
Depth & Diversity. Conventional wisdom says that businesses should focus on either being deep (focused) or diverse (broad range of service offerings). Yet the most successful process service firms are both deep and diverse. Although they may offer a menu of services including document delivery, records searches, skip tracing, eviction services and more, they are proven experts in every business activity they perform.
Professionalism. Forget about Hollywood's depiction of process servers. The most profitable process service companies are extremely professional, relying on industry standards to protocols to deliver first-rate services for their clients. If you're looking for a business opportunity that lets you run on the ragged edge of the law, you won't find it here.
Convenience. Convenience is your startup's most powerful value proposition. Remember: Your clients are outsourcing their process service requirements because they don't have the time or resources to do it themselves. As a result, great customer service means making your customers' lives as easy as possible.
How to Create a Winning Process Service Company Business Plan
If you've done your homework, you already know that writing a business plan is the most critical thing you can do for your company.
Although it might seem like an unnecessary formality, your process service company's business plan is a document that will shape your goals and strategies on a go-forward basis.
If that's not enough, consider that business plans inoculate your business from common startup mistakes. Lacking a solid business plan, many startups find themselves rudderless and incapable of executing consistent decision making processes, while committed business planners rely on their plans to guide all of their decision making and short-term planning efforts.
Evaluate the Competition
Long before you open a process service business in your town, it's worthwhile to determine how strong the competition is. Try our link below to find competitors in your area. Just enter your city, state and zip code to get a list of process service businesses in your community.
Before you open up shop, make sure you know what you will offer to your customers that provides a significant advantage over your competition's offering.
Learning More About the Industry
As part of your due diligence on opening a process service business, you really ought to learn from folks who are already in business. It's very unlikely that the local competition will talk to you. Why would they want to educate a future competitor?
However, an entrepreneur who owns a process service business outside of your community will be much more likely to talk with you, provided that you won't be directly competing with them. Indeed, many experienced entrepreneurs enjoy offering advice to startup entrepreneurs. If you are persistent, you can find a business mentor who is willing to help you out.
Do you know how to find an entrepreneur who is running a process service business in another community?
Simply, try our helpful link below, type in a random city/state or zipcode, and start calling.
Acquisitions vs. Startups
There is a lot of debate about whether it's better to start a new process service business or acquire a process service business on the business-for-sale marketplace.
Unless you have compelling reasons to launch a new business, buying an existing process service business may be the better choice.
Established process service businesses are already equipped with the resources and processes new business owners struggle to acquire. If you're diligent about finding the right acquisition prospect, you may be able to leverage a business buying strategy to rapidly propel yourself into a position of industry leadership.
Consider Buying a Franchise
The odds of achieving your primary goal of thriving in your new business zoom upwards when you opt to franchise and benefit from the prior work of others and their lessons learned.
Prior to making the decision to open a process service business, you should investigate whether buying a franchise could increase your chances of success.
The link below gives you access to our franchise directory so you can see if there's a franchise opportunity for you. You might even find something that points you in a completely different direction.
More Advice for Startups
These additional resources regarding starting a business may be of interest to you.
Share this article
---
Additional Resources for Entrepreneurs