Start a Business
How to Start a Wedding Invitation Printing Business
It's time to open a wedding invitation printing business. What's next? Getting started can be intimidating, but we're here to help.
Thinking about opening a wedding invitation printing business? We tell you what you need to know to get started.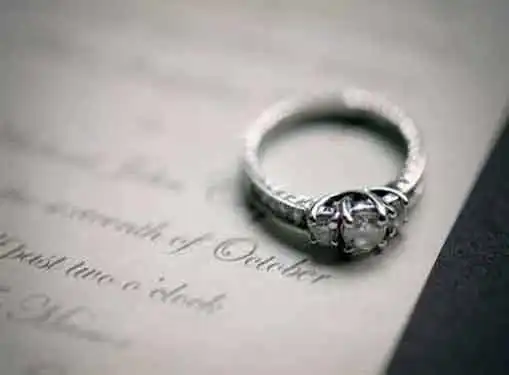 Industry Outlook for Wedding Invitation Printers
The accessibility of user-friendly DIY printing technologies has been devastating to many commercial printing companies. However, there are a couple of reasons why wedding invitation printers have survived the flood of self-printing solutions with their business models (and bottom lines) relatively intact.
First, wedding invitations often include features that can't be easily duplicated in a DIY solution. Embossing, letterpress, engraving, thermography and other print processes are hard for amateur printers to pull off well -- which is good news for wedding invitation print startups.
Additionally, brides-to-be may avoid printing their own wedding invitations because DIY jobs are easy to identify. The wedding industry is a $40 billion dollar per year business. These days, brides and grooms spare no expense in planning and executing extravagant nuptial celebrations that include exceptionally high caliber invitations and "save-the-date" cards.
Online Reputation Management for a Wedding Invitation Business
Brides-to-be tend to be Internet savvy consumers who rely on social media and other online resources to gather information about vendors and products. For leading wedding invitation printing businesses, a vibrant online presence isn't a cutting edge business strategy -- it's standard practice.
During the course of business, your startup will inevitably encounter a handful of dissatisfied customers who will post negative comments about your brand online. Left unchecked, an accumulation of negative comments can devastate your company. Online reputation management uses SEO, content creation and other strategies to divert attention away from negative comments, burying them deep in SERPs and other dark corners of the Internet.
How to Improve Customer Service in a Wedding Invitation Startup
Although you're selling a product, a large portion of the wedding invitation business is service-related. Your ability to provide superb customer service will determine the fate of your startup as word about your company trickles through the industry.
Improving customer service should be a first year priority for all wedding invitation businesses. If your startup is struggling to deliver a consistently high level of customer service, consider accessing additional training opportunities or even hiring a consultant to get your program back on track.
Business Plan Mechanics for Wedding Invitation Printing Businesses
If you haven't written a business plan for your new wedding invitation printing business, it's time to get started.
At Gaebler, we advise new business owners to keep your business plan simple. Ultimately, your business plan is intended to be a resource for you, the business owner.
If your time is limiting, outline the essentials of your wedding invitation printing company's business plan now and make a commitment to come back to it later.
Look Over the Competition
Before you open a wedding invitation printing business within your community, it's essential to determine how strong the competition is. Use the link below to generate a list of competitors near you. Just enter your city, state and zip code to get a list of wedding invitation printing businesses in your community.
Is the local market large enough to support another wedding invitation printing business? If not, you had better be sure that you are doing things much better than the competition.
Talk to People Who Are Already in the Business
If you are interested in starting a wedding invitation printing business, it's essential that you speak with somebody who is already in the business. If you think your local competitors will give you advice, you're being overoptimistic. The last thing they want to do is help you to be a better competitor.
Fortunately, somebody who runs a wedding invitation printing business outside of your community may be more than happy to give you a few tips, provided that you won't be directly competing with them. Many business owners are happy to give advice to new entrepreneurs In my experience, you may have to call ten business owners in order to find one who is willing to share his wisdom with you.
The key question new becomes: how to find a wedding invitation printing business manager in another community?
Simple. Let your fingers do the walking by using the link below.
Why You Should Buy (Instead of Start) a Wedding Invitation Printing Business
It's no secret that entrepreneurs have a strong impulse to build companies from the ground up.
Yet a healthier and safer strategy may be to purchase an existing wedding invitation printing business.
Most notably, a wedding invitation printing business includes more than just assets - a brand identity and customer base come with the keys to the front door. And that's not to mention the fact that a purchase let's you avoid the trial-and-error mistakes that are common in startups.
Explore Franchising Options
Starting a business isn't easy, not even for experienced entrepreneurs. If you haven't owned a business before, the odds are stacked against you even more. Across industries, franchise startups tend to fare better than independent startups. Unlike traditional business models, franchise startups launch with many of the resources and learnings that other startups acquire over time.
At a minimum, click the link below to explore the possibility of pursuing a franchised approach to your wedding invitation printing business startup.
Entrepreneur Interviews
These interviews should be of interest to you.
More Advice for Startups
These additional resources regarding starting a business may be of interest to you.
Coming Up With Good Business Ideas
Share this article
---
Additional Resources for Entrepreneurs