Start a Business
How to Start a Wood Pellets Business
Considering starting a wood pellets business? If you need help in starting your business, we offer an excellent primer on how to get started.
Thinking about opening a wood pellets business? We tell you what you need to know to get started.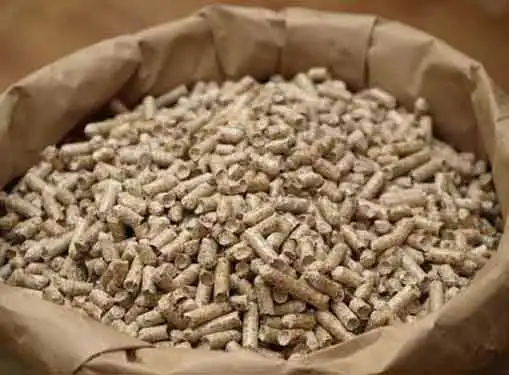 Wood Pellets: A Popular Energy Alternative
Rising energy costs have driven thousands of Americans to explore alternative residential heating sources. Wood burning stoves and coal stoves have become common sights in many homes, but over the past several years, many consumers have opted to replace traditional wood stoves with pellet stoves from leading manufacturers like Harman and Lennox.
Wood pellets have a number of advantages over traditional wood burning. For starters, it's much easier to handle bags or bulk deliveries of wood pellets than it is to deal with a cord of wood in the driveway. But since wood pellets burn cleaner than logs, homeowners can achieve better heat efficiency with a product that is less messy and better for the environment.
Wood pellet products are typically manufactured from the byproducts of sawmills. Using these byproducts as the starting point, wood pellet businesses compact the material into pellets, which are then bagged or sold in bulk to consumers.
Supply Management Tips for Wood Pellet Startups
Wood pellets are usually (but not always) manufactured from sawmill byproducts. As an emerging pellet provider, one of your first startup tasks will be to establish relationships with sawmills to ensure a steady supply of raw materials.
Right away, it's important to make sure your suppliers have the capacity to handle your needs and to develop relationships with more than one sawmill so you can maintain uninterrupted operations in the event of a shortage. Going forward, you'll also want to regularly measure supplier performance to optimize your workflows and product delivery schedule.
Key Marketing Points for Wood Pellet Manufacturers
Although pellets are gaining in popularity, consumers still need to be educated about the benefits of burning wood pellets as an alternative energy source. From a promotional perspective, much of your marketing strategy needs to revolve around the increased heating efficiency consumers can achieve by using densely compacted and cleaner pellets.
Wood pellets are also more environmentally friendly than wood burning and help reduce the nation's dependence on fossil fuels. Although green benefits won't necessarily be the only motivating factor for consumers to make the leap to wood pellets, eco-friendly features can reinforce buying decisions and position your startup as an environmentally responsible pellet provider.
How to Write a Simple Wood Pellets Company Business Plan
If you're putting off writing a business plan because you're intimidated by the process, here are the words you've been dying to hear: Business plans for wood pellets businesses don't have to be complicated.
At Gaebler, we advise new business owners to keep your business plan simple. Ultimately, your business plan is intended to be a resource for you, the business owner.
As your company matures, you can circle back to your business plan to make revisions and adjustments.
Look Over the Competition
Before you open a wood pellets business in your town, it's a good idea to see how strong the competition is. We've provided the link below to help you generate a list of competitors nearby. Just enter your city, state and zip code to get a list of wood pellets businesses in your community.
How tough is the competition in the market you are considering? If the competition is too tough, you may need to think about starting the business in a different area or even start a completely different business instead.
Studying the Market
If you want to open a wood pellets business be sure to have a conversation with someone who is in the business. Local competitors are not going to give you the time of day, mind you. Why would they want to educate a future competitor?
However, a fellow entrepreneur who has started a wood pellets business in a location that is not competitive to you will be much more likely to talk with you, provided that you won't be directly competing with them. In fact, they are often very willing to share startup advice with you. If you are persistent, you can find a business mentor who is willing to help you out.
How does one go about finding a wood pellets business owner in another community?
Simply, try our helpful link below, type in a random city/state or zipcode, and start calling.
Why You Should Buy (Instead of Start) a Wood Pellets Business
It's no secret that entrepreneurs have a strong impulse to build companies from the ground up.
Yet a healthier and safer strategy may be to purchase an existing wood pellets business.
Existing wood pellets businesses are proven operations with dependable revenue streams. And that's not to mention the fact that a purchase let's you avoid the trial-and-error mistakes that are common in startups.
Explore Franchising Options
The chances of surviving in business go up significantly if you become a franchisee and benefit from the prior work of others and their lessons learned.
Prior to making the decision to open a wood pellets business, you ought to investigate whether buying a franchise could be worth investigating.
The link below gives you access to our franchise directory so you can see if there's a franchise opportunity for you. You might even find something that points you in a completely different direction.
Related Articles on Starting a Company
These additional resources regarding starting a business may be of interest to you.
Characteristics of Successful Entrepreneurs
Share this article
---
Additional Resources for Entrepreneurs