Starting a Business
How to Start an Auto Body Repair & Painting Business
You're on your way to achieving success beyond your wildest dreams by starting an auto body repair and painting business. Study up on these key elements of opening a business, and you'll be just fine.
Thinking about opening an auto body repair and painting business? We tell you what you need to know to get started.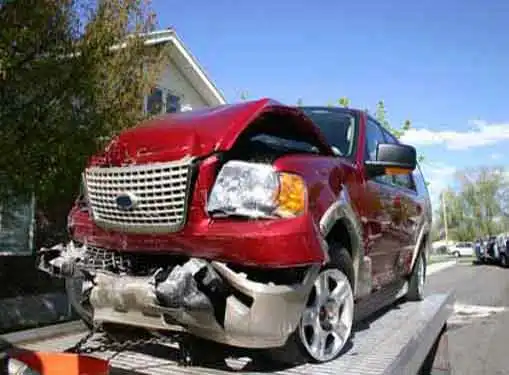 Setting Up an Auto Body Repair & Painting Operation
Auto body and painting is big business in the U.S. Each year, thousands of motorists experience fender benders and vehicular mishaps that require the skills of restoration professionals -- typically the owners and employees of independent collision and paint shops.
Professional auto body repair and painting takes training and expertise; flawless auto painting alone can be challenging even for veterans. So to get started in the business, you'll need a background in professional collision repair and a team of fully trained workers. You'll also need a shop, standard equipment (spray guns, lifts, air tools, a spray room, etc.) and an inventory of basic supplies.
For additional set-up resources, consider joining one of the many trade organizations associated with the auto service industry.
Establishing Parts & Paint Supplier Relationships
The backend of your new collision operation will depend on the strength of your relationships with suppliers. The lack of solid wholesale relationships and supply channels will inevitably cause delays and choke points that can potentially damage your ability to provide superior service to your customers.
In the modern auto body wholesale marketplace, the best equipment and supply distributors usually field online product catalogs, Internet order mechanisms and expedited shipping options -- essential elements in an industry where customers expect their cars to be restored to mint condition ASAP.
Attracting Body Shop & Paint Customers
Most of your body repair and paint shop's customers will be motorists who have recently been in an accident. While some jobs may be covered by the customer's insurance policy, others will be paid by the customers themselves, meaning that you need to market to both groups.
Since insurance companies often recommend body and paint shops to their policyholders, contact major insurance companies to learn how you can become an approved provider. At the same time, you'll need to market directly to motorists through a combination of online and traditional marketing channels.
A third group of customers that is worth targeting is the restoration enthusiast crowd. Classic and antique car restorers often rely on professionals to put the finishing touches on their cars, but to reach them you'll need to be proactive about networking with your local classic and vintage car community.
Best Auto Body Repair & Painting Company Business Plans
As a startup auto body repair and painting business owner, writing a quality business plan is one of the first tasks you need to address.
Now here's the good news: You can minimize the amount of time it takes to write a business plan by buying business plan software. A reliable software solution will increase the accuracy and consistency of your business plan, dramatically improving its value to your auto body repair and painting business.
Properly utilized, business plan software has the potential to transform your business plan from a throwaway business requirement to an integral strategic resource.
Selecting a Location
Most auto body repair and painting businesses sell primarily to local customers. Location is key, as they say. It's a good idea to think of your location costs as a marketing expense and invest accordingly.
Consider the Competition
Long before you open an auto body repair and painting business in your area, it's worthwhile to find out what the competition looks like. Use the link below to find competitors in your city. After following the link, enter your city, state and zip code to get a list of auto body repair and painting businesses in your area.
Before you open up shop, make sure you know what you will offer to your customers that provides a significant advantage over your competition's offering.
Learning More About the Industry
If you are seriously contemplating launching an auto body repair and painting business, the next step is to learn as much as you can from somebody who is already in the business. If you think owners of nearby auto body repair and painting businesses will give you advice, think again. Why would they want to educate a future competitor?
However, a fellow entrepreneur who has started an auto body repair and painting business in another town may be willing to share their entrepreneurial wisdom with you, after they realize you reside far away from them and won't be stealing their local customers. In that case, the business owner may be more than happy to discuss the industry with you. In my experience, you may have to call ten business owners in order to find one who is willing to share his wisdom with you.
What's the process for finding an auto body repair and painting business founder in a different locale who can assist you?
No problem! Just use the link below and try a random city/state or zipcode. Then start dialing for advice until you are successful.
Acquired Auto Body Repair & Painting Businesses: Competitive Advantages
Pursuing an auto body repair and painting business acquisition can be an effective route to profitability for emerging entrepreneurs.
A business acquisition also delivers an established brand - a big advantage in competitive markets. In fact, many entrepreneurs pursue acquisitions for the primary purpose of buying an established brand.
Since your auto body repair and painting business's ability to compete is largely indexed to your brand reputation, an acquisition strategy significantly condenses the amount of time it will take for your business to become a competitive threat.
Consider Buying a Franchise
Startup small business owners sometimes lack the experience and resources to make a go of it in a competitive business environment. Leading franchises offer aspiring auto body repair and painting business owners a turnkey business model and other resources that simply aren't available in a non-franchise startup.
Our auto repair franchise directory contains information about some of the best auto body repair and painting business franchisors in the nation and gives you the ability to identify the one that is right for you.
Other Useful Articles for Startup Entrepreneurs
These additional resources regarding starting a business may be of interest to you.
Recurring Revenue Business Models
Questions to Ask Before Starting a Business


Share this article
---
Additional Resources for Entrepreneurs