Startup Advice
How to Start an Electric Company
This advice is ideal for those who hope to start an electric company. Read this advice before you start!
Wondering how to start an electric company? We take you step-by-step from start to success.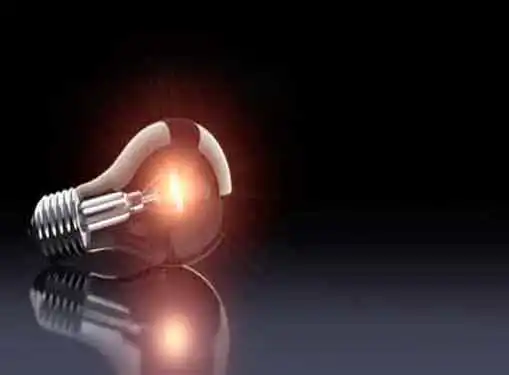 Becoming a Competitive Electricity Supplier
The current electric energy marketplace is a supercharged business environment that features no shortage of competitors. Emerging electric companies must be prepared to compete with larger electric suppliers and distributors, nearly all of which can tip the scales in their favor through economies of scale.
Further complicating matters is the fact that electric energy is a regulated industry. Before you go too far down the startup planning process, you'll need to get in touch with your state's utilities commission to determine the process for becoming an approved electric company in your area.
Entry Advice for Electric Company Startups
The electric energy industry is extremely concentrated. Although the industry grosses $310 billion annually, there are only about 1,200 electric companies in the nation, half of which bring in more than 80% of the industry's total revenue.
It's unlikely that your startup will be capable of going head to head with the nation's largest energy suppliers. Instead, you'll need to identify market opportunities in order to gain a toehold in the industry. If you do your research, your startup will be equipped with valuable information about direct/indirect competitors, competitor strengths and weaknesses, and differentiation opportunities. The key is knowing where to gather the information you need to fully evaluate your competitors and the competitive energy landscape in your geography.
Energy Industry Networking
Given the relatively small number of electric providers in the nation, it's essential for electric industry entrepreneurs to actively participate in the Electric Power Supply Association (EPSA), the Energy Storage Association (ESA) and other trade groups.
Business Plan Mechanics for Electric Companies
Haven't created a business plan for your electric company yet? You could be in big trouble.
Rather than avoiding your business plan, keep your business plan simple. Ultimately, your business plan is intended to be a resource for you, the business owner.
If your time is limiting, outline the essentials of your electric company's business plan now and make a commitment to come back to it later.
Consider Competitors
Long before you open an electric company within your community, it's essential to determine what the competition looks like. Try our link below to find competitors near you. Complete the form by entering your city, state and zip code to get a list of electric companies that are close by.
How tough is the competition in the market you are considering? If the competition is too tough, you may need to think about starting the business in a different area or even start a completely different business instead.
Studying the Market
If you are seriously contemplating launching an electric company, it's essential that you learn as much as you can from somebody who is already in the business. It's very unlikely that the local competition will talk to you. It'd be crazy for them to teach you the business.
Thankfully, an owner of a an electric company in another town may be more than happy to give you a few tips, as long as they don't view you as a competitive threat. In that case, the business owner may be more than happy to discuss the industry with you. In my experience, you may have to call ten business owners in order to find one who is willing to share his wisdom with you.
How do you go about finding an electric company founder that lives outside of your area?
It's not that hard. Just use the handy link below and enter in a random city/state or zipcode.
Why You Should Buy (Instead of Start) an Electric Company
We know . . . From the time you were a kid you dreamed about starting a business from scratch and growing it to a position of market dominance.
Yet a healthier and safer strategy may be to purchase an existing electric company.
When you buy an existing company, you get a functional (and presumably profitable) company from day one. And that's not to mention the fact that a purchase let's you avoid the trial-and-error mistakes that are common in startups.
Consider Buying a Franchise
Your chances for surviving in business are substantially improved when you opt to franchise and leverage their successful brand and track record.
If your goal is to start an electric company, you ought to assess whether franchising might help you avoid common entrepreneurial mistakes.
The link below gives you access to our franchise directory so you can see if there's a franchise opportunity for you. You might even find something that points you in a completely different direction.
More Advice for Startups
These additional resources regarding starting a business may be of interest to you.
Share this article
---
Additional Resources for Entrepreneurs