Startup Advice
How to Start an Electronics Store
We've collected some good advice that is written for those of you who plan on opening an electronics store. Read this advice before you open up shop.
Thinking about opening an electronics store? We tell you what you need to know to get started.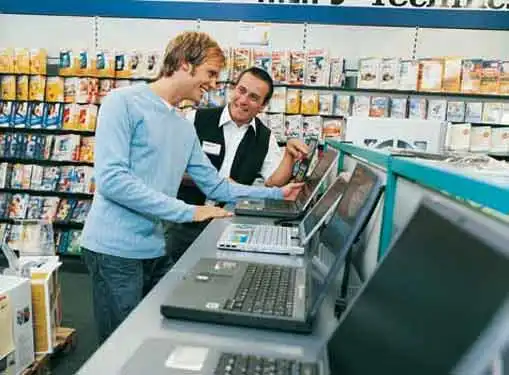 The Problem with Electronics Stores
Given the hunger today's consumers have for all things digital and electronic, an electronics store startup would seem to be a slam dunk. In fact, nothing could be farther from the truth. Electronics is a sophisticated and fickle industry with a higher-than-average failure rate for startups.
The problem is that small electronics stores can't compete with large online competitors on price or catalog. And with more electronics manufacturers selling directly to consumers (e.g. Apple), startup entrepreneurs need to find ways to identify and exploit an ever-shrinking pool of unmet needs in the marketplace.
A Case Study of RadioShack
Although it's hard to believe now, there was a time when RadioShack dominated the electronic market. Originally launched to serve ham radio enthusiasts, RadioShack developed multiple proprietary brands that were highly successful.
But over time, RadioShack stopped focusing on its proprietary products and began to offer a little bit of everything -- cell phones, mobile contracts, TVs, video game units, etc. In its effort to be all things to all consumers, sales plummeted, sending the company into a brand crisis.
Differentiation: How to Avoid Becoming the Next Radio Shack
As a small electronics business startup, you can't serve all (or even most) of the electronics market. Instead, you'll need to differentiate your business by pursuing a niche market strategy, beginning with an honest assessment of your core competencies.
After you have matched your core competencies to opportunities in the marketplace, the next step is to communicate your niche strengths to consumers through a robust marketing strategy. Using a combination of traditional and online marketing tactics, your customer base will gradually begin to associate your startup with your niche -- and you'll be well on your way to transforming your niche strategy into a vibrant brand identity.
Business Plans for Electronics Stores
As a startup electronics store owner, writing a quality business plan is one of the first tasks you need to address.
If time is scarce, business plan software can be used to streamline the process. A reliable software solution will increase the accuracy and consistency of your business plan, dramatically improving its value to your electronics store.
Properly utilized, business plan software has the potential to transform your business plan from a throwaway business requirement to an integral strategic resource.
Be Part of Your Local Community
This type of business is usually dependent on local customers for most of the company's revenues. To capture local favor, we urge you to craft a business identity that incorporates a commitment to community stakeholders. As such, every action you take in building your business must actively court local customers.
Investigate the Competition
Long before you open an electronics store in your area, it's a good idea to find out how many competitors you have. Use the link below to generate a list of competitors nearby. After clicking on the link, type in your city, state and zip code to get a list of electronics stores near you.
Gain a knowledge of how existing firms have positioned themselves in the marketplace, and then design your business in a way that sets you apart from the others.
Getting Advice from Experienced Entrepreneurs
If you want to open an electronics store it's a smart move to have a conversation with someone who is in the business. It's very unlikely that the local competition will talk to you. What's in it for them?
Fortunately, somebody who runs an electronics store outside of your community will be much more likely to talk with you, once they realize that you are not going to directly compete with them in their community. Many business owners are happy to give advice to new entrepreneurs It can take a while to find an entrepreneur who is willing to talk, but it's well worth the effort.
Where can you find an electronics store founder in another city who you can speak with?
It's not that hard. Just use the handy link below and enter in a random city/state or zipcode.
Competitive Benefits of Buying an Electronics Store
Pursuing an electronics store acquisition can be an effective route to profitability for emerging entrepreneurs.
A business acquisition also delivers an established brand - a big advantage in competitive markets. In fact, many entrepreneurs pursue acquisitions for the primary purpose of buying an established brand.
In a competitive market, the right acquisition can be leveraged to catapult your business into a market leadership position, even if you personally lack industry credentials.
Don't Rule Out Franchising
If you want to minimize your chances of failing, you ought to think about whether there are good franchise opportunities that would be right for you.
As part of your process in starting an electronics store, a smart move is to determine whether there are good franchise opportunities available that might make sense for you.
The link below gives you access to our franchise directory so you can see if there's a franchise opportunity for you. You might even find something that points you in a completely different direction.
More Advice for Startups
These additional resources regarding getting started as an entrepreneur may be of interest to you.
Share this article
---
Additional Resources for Entrepreneurs