How to Open a Business
How to Start an Ice Crushers Business
Starting an ice crushers business is a rewarding experience if you have the creativity and tenacity necessary to be a successful entrepreneur. This article contains nuts-and-bolts information to give you a jump-start on planning for your business.
Wondering how to start an ice crushers business? We take you step-by-step from start to success.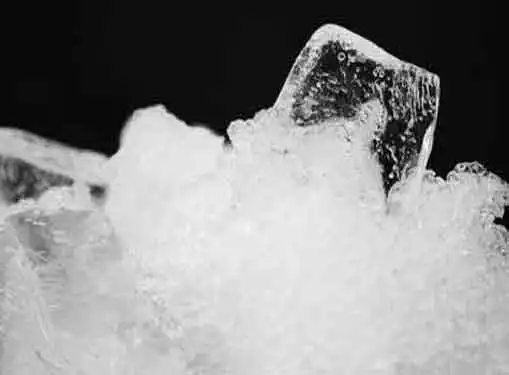 Selling Commercial Ice Crushing Equipment
The average consumer doesn't give crushed ice a second thought. But most bar and restaurant owners know that large, clunky cubes won't cut it with today's patrons. Instead, they install ice crusher equipment to break cubes down into smaller, more "meltable" units.
The end result is that the sale of commercial ice crushing equipment offers a path to small business ownership for ambitious entrepreneurs. Ice crushers come in both standard and customized varieties, and can be installed to function as in-line component between commercial ice cubers and ice storage bins.
The typical ice crusher business model involves securing a dealership agreement with a manufacturer like Kold-Draft. Since you are selling in the commercial food service sector, you will need to make sure that any products you carry are NSF (National Sanitary Foundation) listed to comply with state requirements.
Lead Generation Tips for Commercial Ice Crushing Equipment Dealers
Lead generation is an essential business activity for commercial ice crusher providers. Your startup's profitability and long-term sustainability will hinge on your ability to cultivate high value leads and convert them into satisfied customers.
Lead Lists. Mailing or lead lists are a driving force in B2B sales cycles. But you will quickly discover that not all lead lists are created equally. Some contain outdated and unsorted contacts that will sap the life out of your sales team. Carefully research lead list providers to ensure that your lists are accurate and can be sorted according to multiple selection criteria.
Cold Calling. It's no secret that cold calling has a bad rap with many sales professionals. After all, showing up or calling a sales prospect unannounced can create awkward situations. But even though a good number of cold call targets won't be interested in your products, some will -- and with the right approach, your team can convert initial interest into a closed deal and possibly a long-term customer relationship.
CRM Solutions. A good Customer Relationship Management (CRM) system will be a vital tool in your struggle to track leads and close deals. The best CRM solutions can be integrated throughout your organization to force collaboration between sales, customer service and other departments. Without this type of solution, your sales team could be flying blind.
Creating a First-Rate Ice Crushers Company Business Plan
A business plan isn't just another startup formality. It's a core business document that will guide your ice crushers business's decisions and activities on a go-forward basis.
Accuracy and an eye for detail count when writing a business plan. If your business plan is based on unrealistic assumptions and best case scenarios, you will have done your ice crushers business a major disservice.
Instead, commit to creating the most precise business plan possible. If you're still not convinced, consider what the experts say about business plan writing.
Don't Ignore Competitors
Prior to launching an ice crushers business within your community, it's a smart move to find out how strong the competition is. We've provided the link below to help you generate a list of competitors in your area. After following the link, enter your city, state and zip code to get a list of ice crushers businesses in your area.
Prior to opening your doors for business, be sure you fully understand the competitive landscape and where your new business will fit in.
Turning Competitors Into Collaborators
If you are seriously contemplating launching an ice crushers business, it's a smart move to learn from folks who are already in business. If you think owners of nearby ice crushers businesses will give you advice, think again. It'd be crazy for them to teach you the business.
On the other hand, an individual who has an ice crushers business in another town will be much more likely to talk with you, as long as they don't view you as a competitive threat. Many business owners are happy to give advice to new entrepreneurs If you are persistent, you can find a business mentor who is willing to help you out.
How do you find an entrepreneur who is running an ice crushers business in another city who you can speak with?
Here's one way to do it. Just use our link below, find somebody and call them.
Tips for Buying an Ice Crushers Business
There are a lot of reasons why it may be preferable to acquire an ice crushers business instead of starting a new business venture.
An acquisition isn't necessarily a bed of roses. You'll need to thoroughly evaluate the factors involved with buying a business. The first criteria to consider is whether the existing business can be adequately adapted to your business philosophy.
If the business is right for you, the assistance of a business broker will help all of the rest of the pieces of the process fall in place and you will be well on your way to owning a proven ice crushers business.
Explore Franchising Options
The odds of achieving your primary goal of growing your business are much better when you opt to franchise instead of doing it all on your own.
If you are thinking about opening an ice crushers business, you would be wise to investigate whether buying a franchise could increase your chances of success.
The link below gives you access to our franchise directory so you can see if there's a franchise opportunity for you. You might even find something that points you in a completely different direction.
Other Useful Articles for Startup Entrepreneurs
These additional resources regarding starting a business may be of interest to you.
Questions to Ask Before Starting a Business


Share this article
---
Additional Resources for Entrepreneurs