Small Business Finance News
Venture Capital Deals: August 12, 2022
Written by Ken Gaebler
Published: 8/12/2022
TGIF! The always-on firehose of venture capital deals is keeping us busy. Here are the latest new deals.
We end the week with twenty new VC deals of note.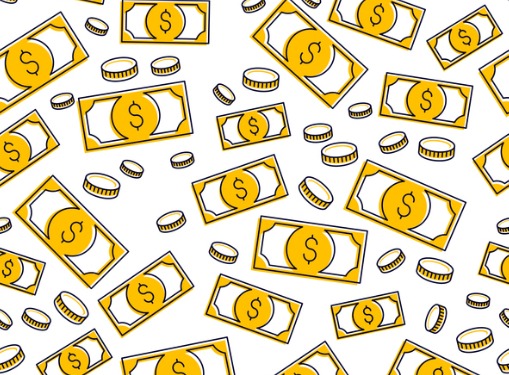 These August 2022 VC transactions have all been added to our free VC database within the past few days.
Antaris
Lockheed Martin Ventures made a strategic investment in Antaris, which offers a software-defined open satellite platform. Antaris raised $4.2 million in the seed funding round, which was led by Acequia Capital. In addition to Lockheed and Acequia, other investors included Ananth Technologies, E2MC Ventures and HCVC, Possible Ventures. The company is based in Los Altos, California.
Atreo
Atreo, which is focused on modernizing and simplifying the clinical trials process, raised $4 million in seed funding. Several individual investors invested. Atreo is based in San Francisco, California.
CleverTap
CleverTap, a customer engagement and retention platform, closed its Series D funding round and raised $105 million. CDPQ led the round, with support from IIFL AMC's Tech Fund, Tiger Global and Sequoia India. The company is headquartered in Mountain View, California, with offices in Mumbai, Singapore, Sofia, Sao Paulo, Bogota, Amsterdam, Jakarta and Dubai.
Fortress Blockchain Technologies
Fortress Blockchain Technologies raised $22.5 million in seed funding. The lead investor was Ayon Capital, with additional investment from Soaring Investment Management and individual investors. The company is based in Las Vegas and is developing financial, regulatory and technology infrastructure for the rapidly emerging Web3 space.
Founderpath
B2B lender Founderpath, which helps businesses get access to short-term cash, closed a $145 million debt and equity funding round. Forbright Bank, Singh Capital, ZoomInfo, Brandwatch, Truebill, Par Tech and others provided the capital, which will be used to accelerate growth. The company is based in Austin, Texas.
Gunzilla Games
Frankfurt-based Gunzilla Games landed $46 million in new funding in a round led by Republic Capital, with participation from AlphaCrypto Capital, Animoca Brands, Blizzard Fund, CoinFund, Digital Strategies, Dominance Ventures, Gamegroove Capital, Griffin Gaming Partners, GSR, Huobi, Jump Crypto, Kucoin Labs, Morningstar, Raptor Ventures, Shima Capital and Spartan Group. The company develops immersive video games. The funding will be used to build a new gaming platform, GunZ, that allows players to own their in-game possessions.
Nanopath
Nanopath, a startup focused on molecular diagnostics, raised $10 million in Series A funding. Medtech Convergence Fund and Norwest Venture Partners. Additional investors included Gingerbread Capital, SV Health Investors and Green D Ventures. The company is based in Cambridge, Massachusetts.
Oliver Space
Oliver Space, a technology-enabled furniture company, raised $36 million in equity funding. Union Grove Venture Partners led the round, with participation from Avenue Capital Group, USVP, Expa Capital, Mayfield Fund, Abstract Ventures and LG Technology Ventures. The company is based in San Francisco.
Pinata
NFT distribution platform Pinata raised a $21.5 in equity funding . The amount includes both a seed round of $3.5 million from 2021 and a recent Series A round for $18 million. Greylock, Offline Ventures and Pantera are the lead investors. Other investors include Volt Capital, OpenSea and Alchemy. The company is based in Omaha, Nebraska.
PreciTaste
PreciTaste, which uses artificial intelligence to improve restaurant operations, closed a $24 million Series A round. The round was led by Melitas Ventures and Cleveland Avenue, with participation from Enlightened Hospitality Investments and individual investors, including a former CEO of McDonalds and a former CEO of Burger King. The company is based in New York City.
Privya
Privacy management platform Privya bagged a $6 million seed funding round. Hyperwise Ventures led the round. Privya is based in Tel Aviv, Israel.
Produze
AgTech venture Produze snagged $2.6 million in funding from Accel to advance its business model, which involves helping local agri-producers sell to international retailers. All in Capital and multiple individual investors also invested in the round.
ReturnLogic
Philadelphia-based ReturnLogic, a SaaS platform for returns management, closed an $8.5 million Series A funding round. The round was led by Mercury with support from White Rose Ventures, Ben Franklin Technology Partners and Revolution's Rise of the Rest Fund.
Shopic
Tel Aviv-based Shopic, a smart grocery cart retailtech startup, closed a $35 million Series B funding round, led by Qualcomm Ventures. Other investors in the round included Tal Ventures, Claridge Israel, Shufersal, Vintage Investment Partners, Clal Insurance and IBI Tech Fund.
Smartfluence
Smartfluence, a SaaS venture focused on influencer marketing, landed $2.15 million in funding in a round led by PACA Ventures. Using Smartfluence, brand marketers can find the right influencers for their brands. The company is based in New York City.
Spin Technology
Spin Technology, which offers a data protection platform for mission-critical SaaS apps, raised $16 million in a Series A financing round. Blueprint Equity was the lead investor. Santa Barbara Venture Partners and Blu Venture Investors also invested. The company is based in Palo Alto, California.
StradVision
StradVision, an AI-based perception processing company for autonomous vehicles, closed its Series C funding round and raised $88 million. ZF and Aptiv made strategic investments in the round. The company is focused on making ADAS features available at a fraction of the market cost compared with their competitors.
Truework
San Francisco-based Truework, a verification platform for income and employment, landed a $50 million Series C funding round. G Squared Capital led the investment round with participation from Khosla, Indeed, Human Capital, Sequoia, Four Rivers and Activant.
Vespene Energy
Vespene Energy, a company focused on methane mitigation, raised a $4.3 million funding round. Polychain Capital led the investment and was joined by a number of climate-focused funds. The company is based in Berkeley, California.
WiTricity
Capitalizing on ever-increasing interest in electric vehicles, WiTricity has landed a new $63 million funding round. Siemens AG led the round, with support from Mirae Asset Capital, Japan Energy Fund, Stage One, Airwaves Wireless Electricity and Delta Electronics. The company is headquartered in Watertown, Massachusetts.
Share this article
---
About Our Breaking Small Business News
Our reporters cover all aspects of entrepreneurship. Our coverage is all about giving you news you can use to start and grow your business.
---
Additional Resources for Entrepreneurs